My lovely friend Carolynn of Two Brunettes and her husband welcomed a baby girl, Clara, in December. The last few months have been so much fun seeing Clara grow up and become all person-like and I'd be lying if I said that Carolynn and I haven't been plotting first birthday party ideas since she was about 30 weeks along in her pregnancy. (Actually, that was a lie. I think it was more like her entire pregnancy. You could say it's how we roll.) Last weekend little Clara celebrated her baptism and I couldn't resist sharing a few of the pretty details Carolynn incorporated.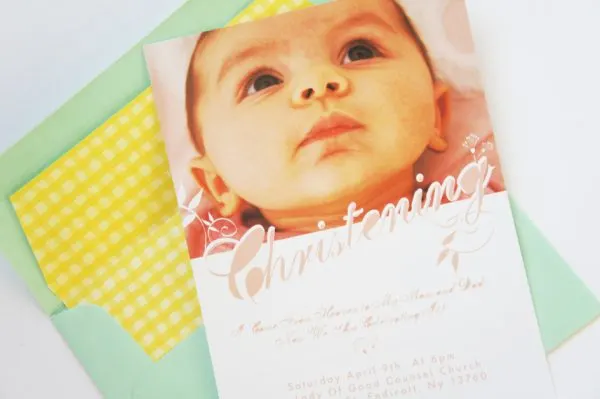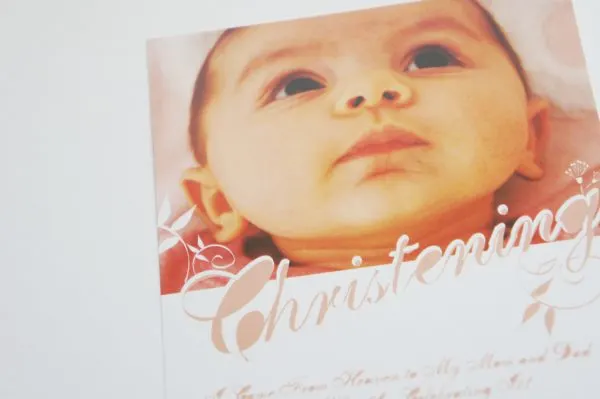 Naturally, pretty invitations were a must. Featuring pretty pink script, Clara's baptism invitations were paired with bright green envelopes lined in a yellow gingham pattern. Nothing says spring like pastels!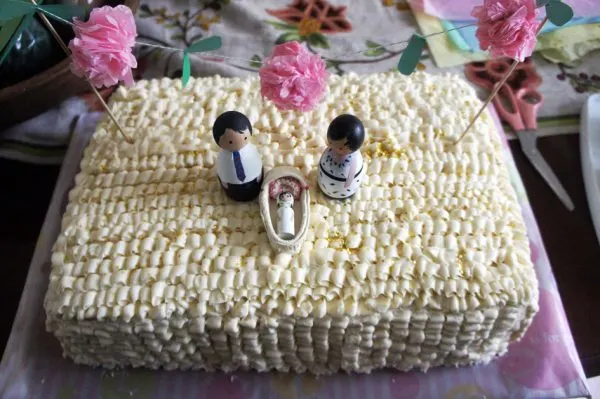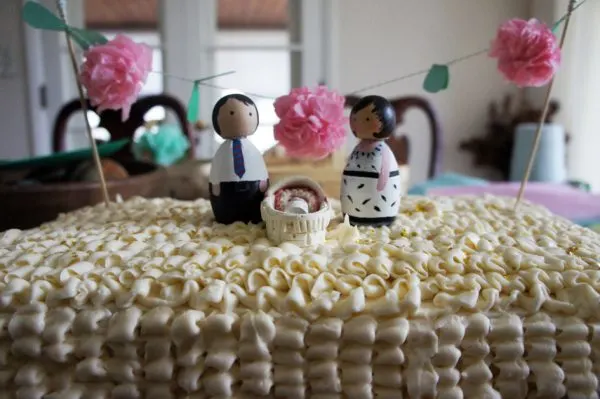 Clara's grandma Cindy made hand-painted cake toppers made to look like mommy, daddy and baby. She even detailed the characters right down to matching the print on Carolynn's dress! Carolynn and Cindy crafted paper flowers to make a cute cake bunting and perfected the art of frosting ruffles. A little cluster of paper flowers hanging above the cake were the perfect extra touch.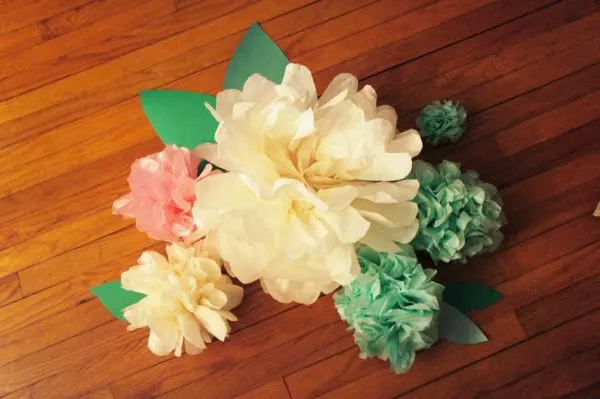 And here's the star of the show! Wearing the same christening gown as her momma did as a baby, Clara looked every bit the little angel that she is.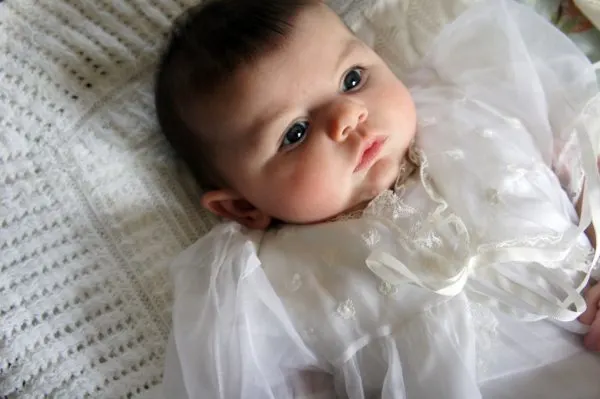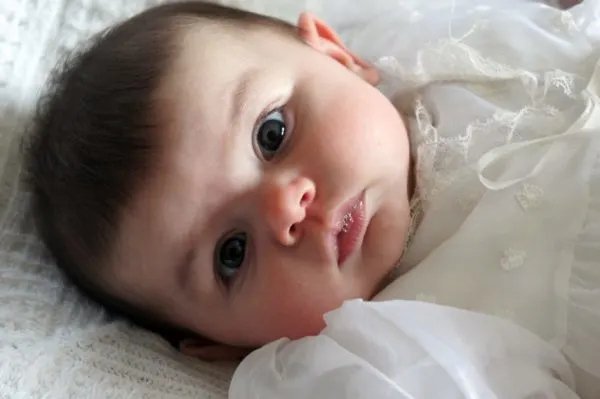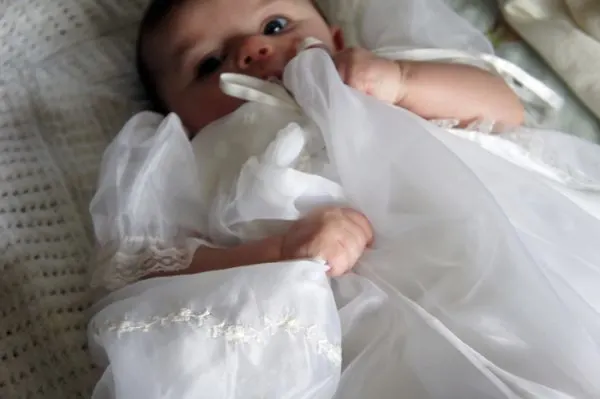 So, here's what I love about this – it's proof positive that a few pretty little details make a celebration so special. It doesn't take extravagance or a huge budget. It just takes a little creativity, a little bit of time and a little bit of love to make an occasion perfectly memorable.
{Photos by Two Brunettes.}