Hello! It's Jenny from Hank + Hunt bringing a little Easter treat for you! I created two sets of printable bunting with little bunnies on them for you. To make these it's as easy as print, cut, clip. All you will need is cardstock, your printer, a pair of scissors, a strand of twine and little mini clothespins.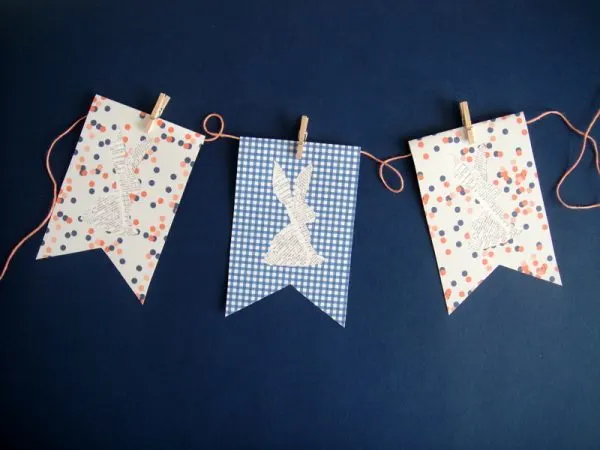 Once you have printed out your bunting, cut the zigzag through the center of the page.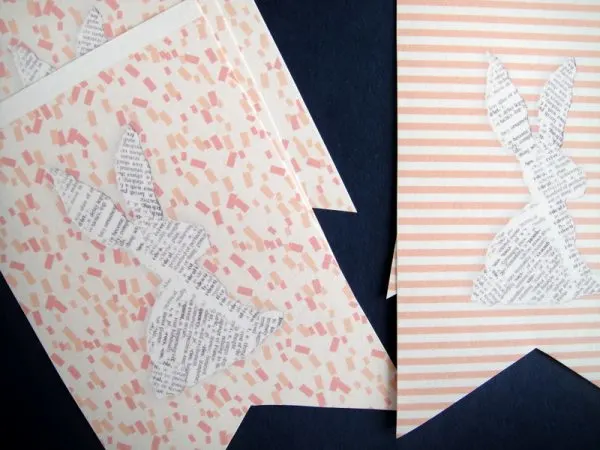 Cut out each flag, leaving the little white strip at the top of each.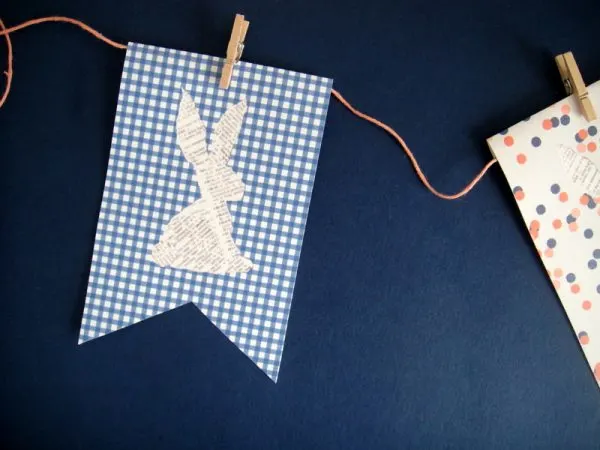 Fold the white strip back around the twine and clip. Now, hop to it!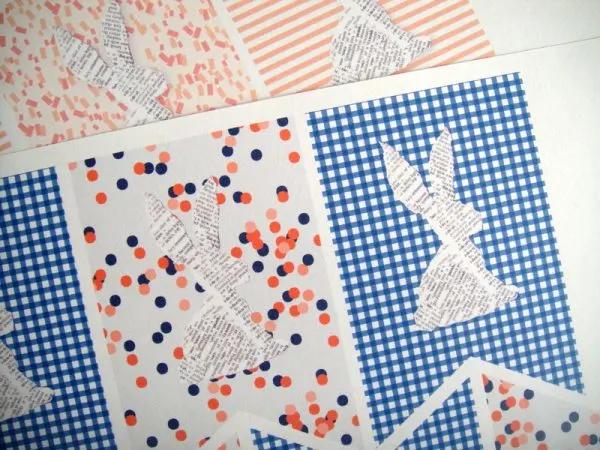 There are two colorways to choose from! Download your navy bunny bunting and/or peach bunny bunting and get crafty! Enjoy and have a hoppy Easter!
{Photos by Hank + Hunt.}