I loved the great metallic charges in this morning's Inspired Creations entry from Bella Rains Garden Studio and Lavender & Twine. Roya of Bella Rains Garden Studio took an inexpensive plastic charger (easily found at places like Marshall's, TJMaxx and HomeGoods) and created something really beautiful with the simplest of DIY projects. Use this idea for weddings, dinner parties or for pretty holiday entertaining.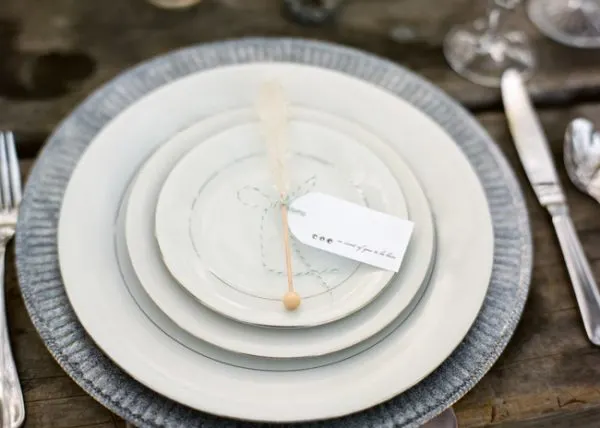 Supplies:
plastic chargers
1 can floral spray paint, Brilliant Silver
1 bottle Modge Podge, satin
1 bottle Martha Stewart fine glitter, Hematite
1 small craft brush
1. Outdoors or in a well-ventilated area, spray your chargers with spray paint in fine layers until overall coverage is achieved.
2. Let dry for 5 minutes
3. In a disposable bowl, pour a small amount of Modge Podge. (It gets tacky fairly quick, so it was best to mix in smaller batches.)
4. Add glitter to Modge Podge and mix. (The amount of glitter is dependent on how sparkly you want your charger – you can add as much glitter as you like!)
5. With the craft brush, paint on mixture in fine layers.
6. Allow to semi-dry between layers, keep painting on layers until the desired amount of glitter is achieved – Roya used six layers.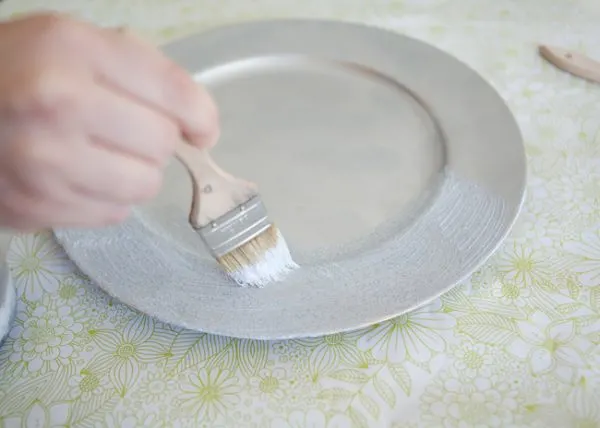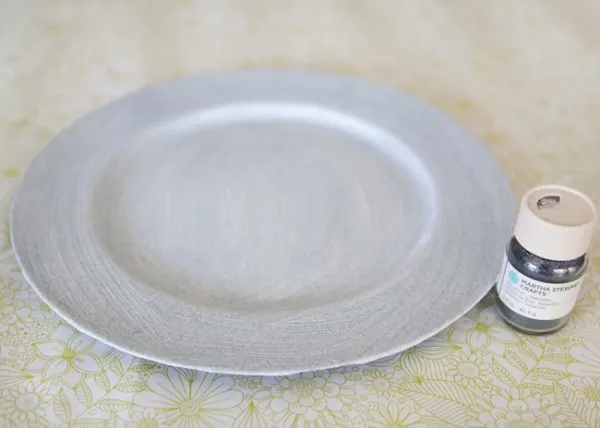 7. Dry overnight
8. Invite your friends over for a glamorous dinner party and show off your chargers!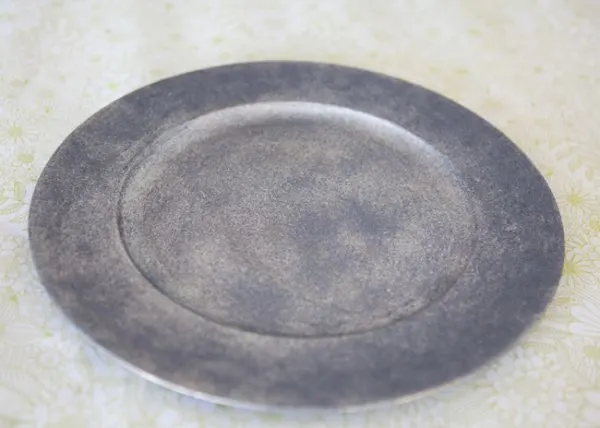 {DIY concept by Bella Rains Garden Studio. Photos by Lavender & Twine.}