Hi! It's Jenny from Hank + Hunt with a tasty little treat for your next shindig. All you will need is a box of Fruit Roll-ups, a scalloped cookie cutter and lollipop sticks. I recommend working on a sheet of waxed paper, since the temperatures are rising it can get a bit sticky.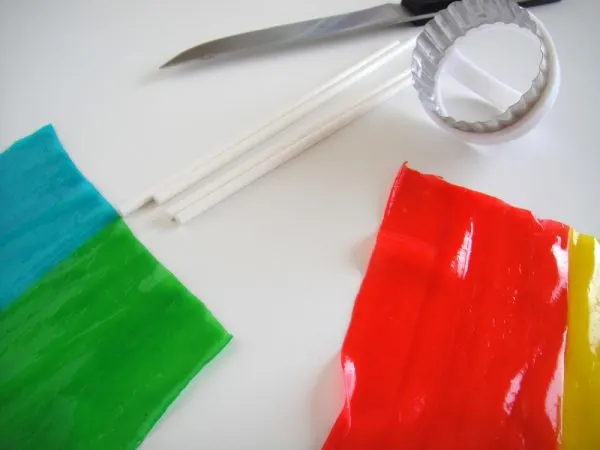 Flowers: Unroll a sheet of Fruit Roll-up and cut with cookie cutter. For the leaves, cut out pointed ovals in green with a sharp knife.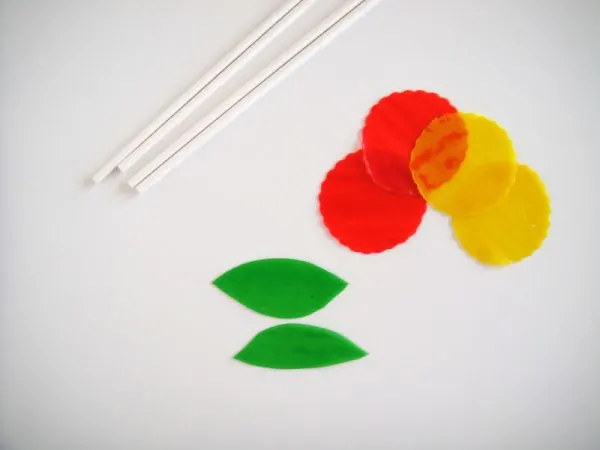 Lay a flower shape down, place a stick on top, add another flower shape on top. You might have wet your finger with water before topping with second flower shape to have them stick to each other. For me, it was warm and I didn't have to use it.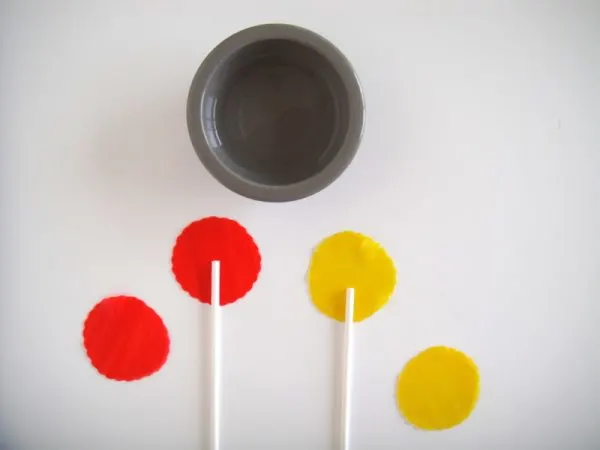 Take a third flower shape and pinch to form the center of a flower (think daffodil or rose) and press in the center of the flower.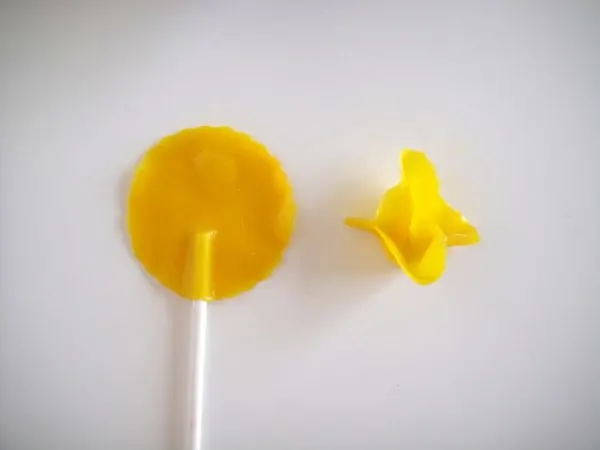 Take a leaf and wrap skinny end around the middle of the stick. Take a second leaf shape and starting in the middle wrap once to attach to the existing leaf.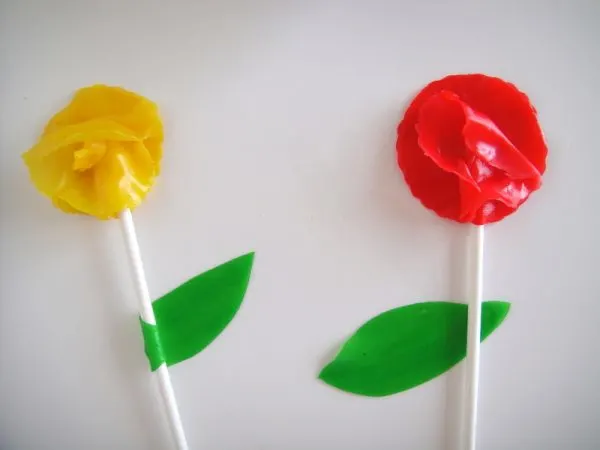 Stick into a cupcake and voila!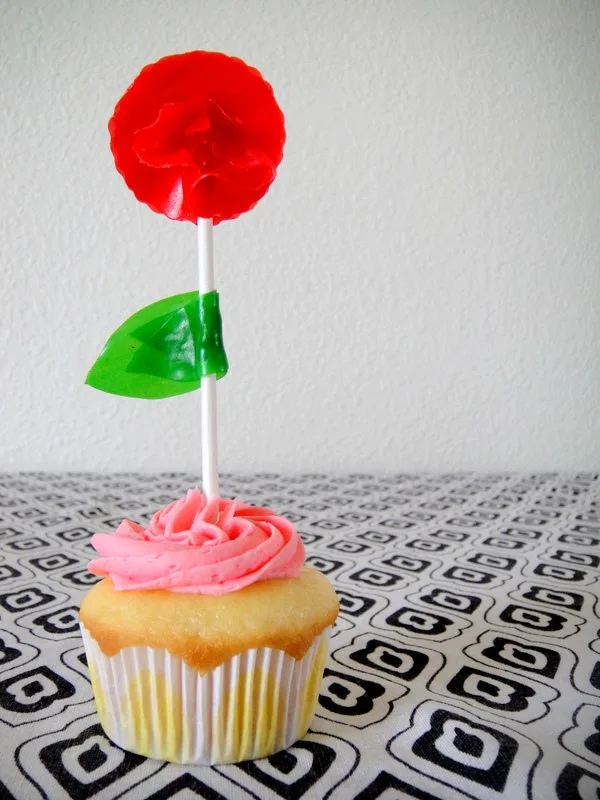 Bunting: Take a sheet of Fruit Roll-up and cut into strips across the width. Cut again in half. Tie a piece of twine to two lollipop sticks.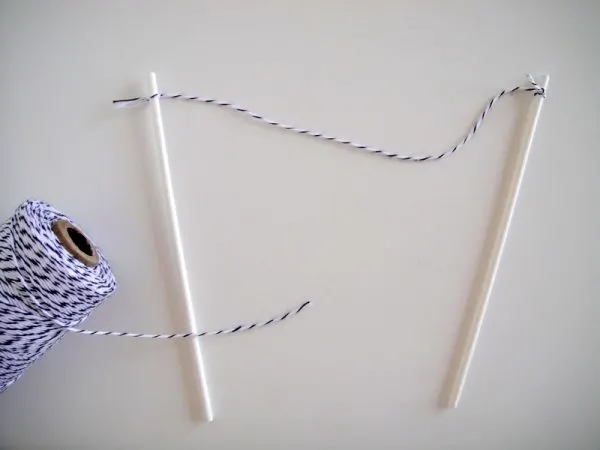 Lay the strips in line and lay twine across the middle.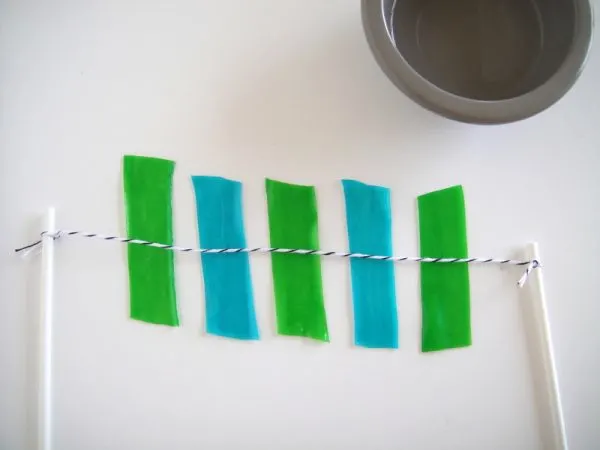 Press each flag over the twine. Cut out the bunting shape with a knife and carefully lift off of the waxed paper.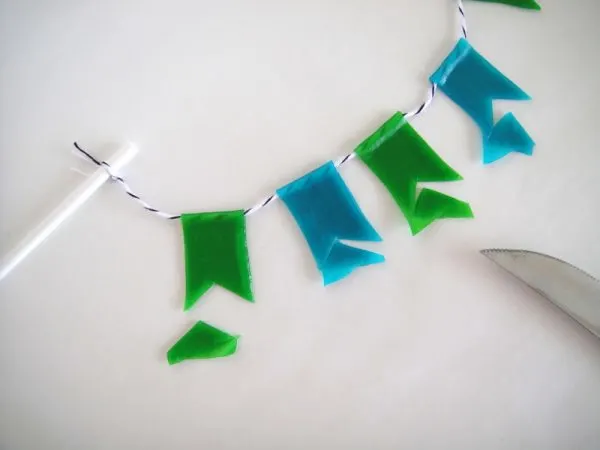 There you go, two little alternatives to the traditional toppers. Enjoy!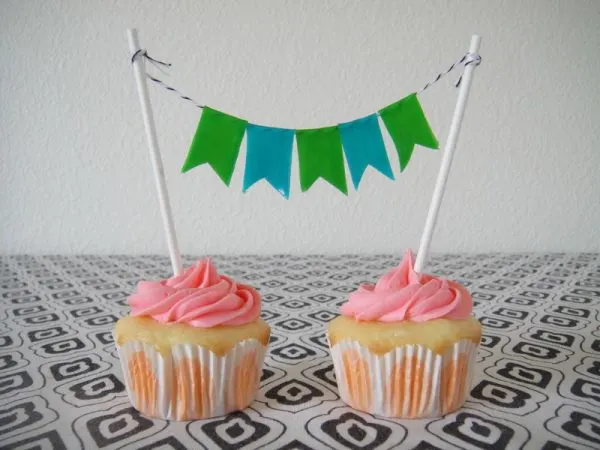 {Photos by Hank + Hunt.}