Hello, sweeties! It's Jenny from Hank + Hunt, with a super easy, no sewing involved, fabric bunting. It's quick and painless and will last for years of celebrations!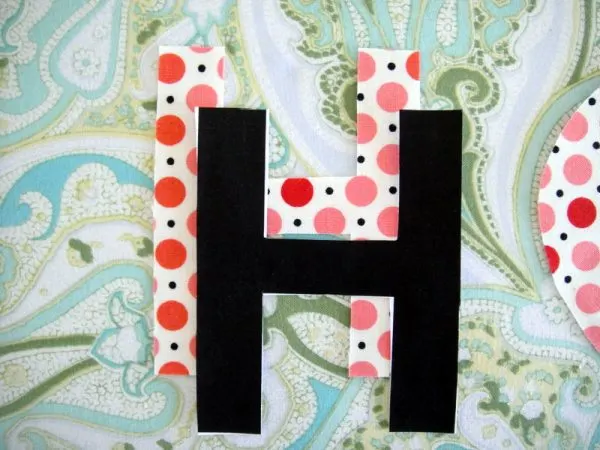 Supplies –
1 yard background fabric
1/4 yard letter fabric
Iron-on fabric adhesive (Wonder Under)
Scissors
Iron
Twine
Wash, dry and iron background fabric. I used white muslin and dyed it in my washer, since I couldn't find the right shade.
How to fold and cut: A. & B. Fold in half (cut ends together) twice. C. Fold in half (selvedge edges together) once. D1.Cut into 5″ wide strips, parallel to last fold. D2.Trim each strip to 8″ long from the fold on the bottom (16 inches total, around fold)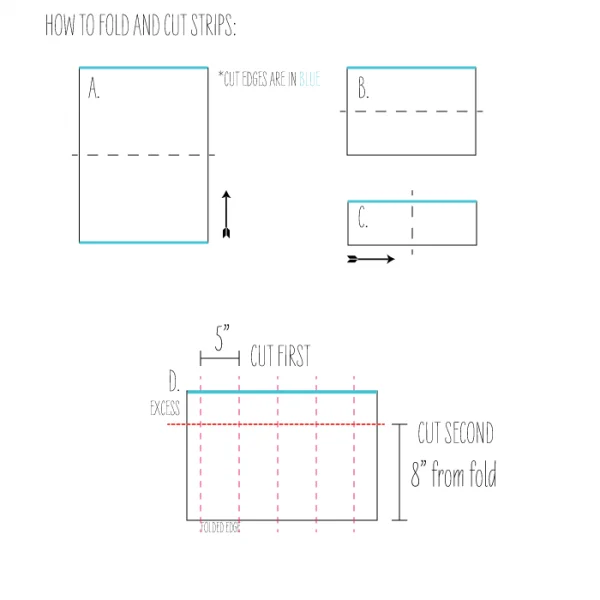 This will make 12 flags. Iron each to make a crease on the fold. Print out letters on the computer. I used Helvetica at 350 pt. Trim each letter out in a rough square.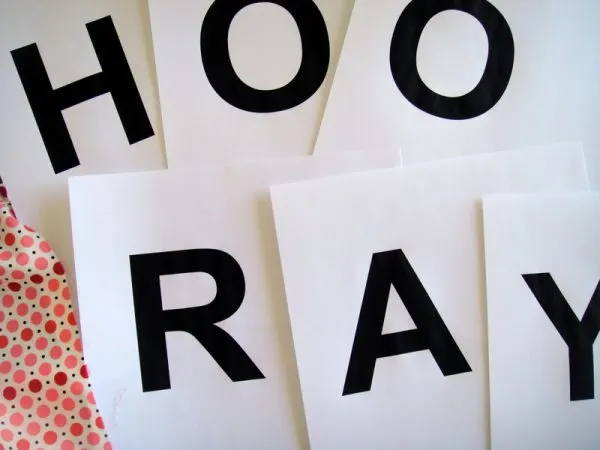 Using letter fabric, place each letter and estimate amount of fabric to be used. I squished mine together to minimize waste. Trim fabric into a strip that fits them all.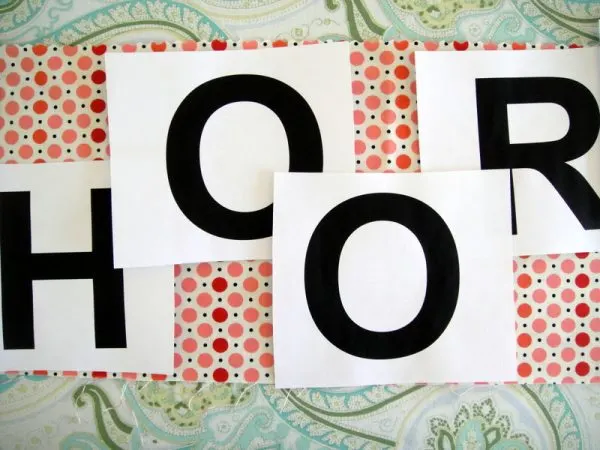 Trim a strip of iron on adhesive to fit just under the size of the fabric piece. Iron on per directions, rough side down.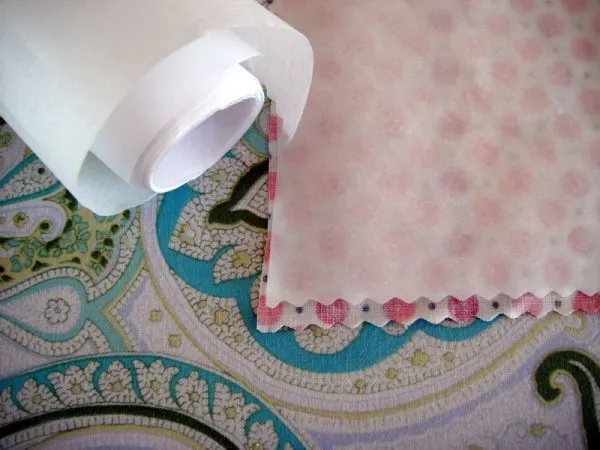 Cut out each letter from fabric. *HINT: Roughly cut out around the letter and then trim from the smaller piece.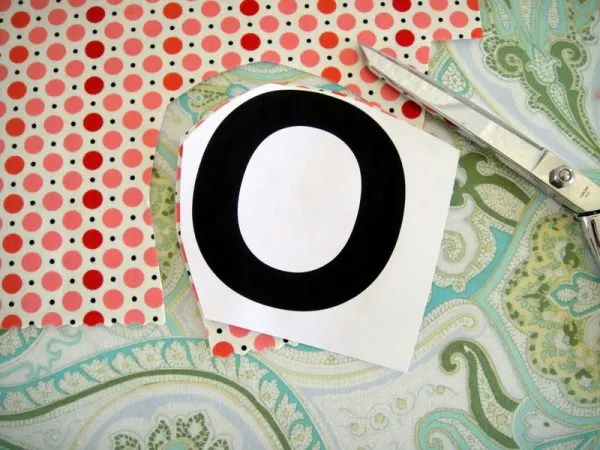 Peel adhesive backing off. *HINT: it's sometimes hard to get started peeling off edges, gently fold letter in center and pinch off backing to get peeling started.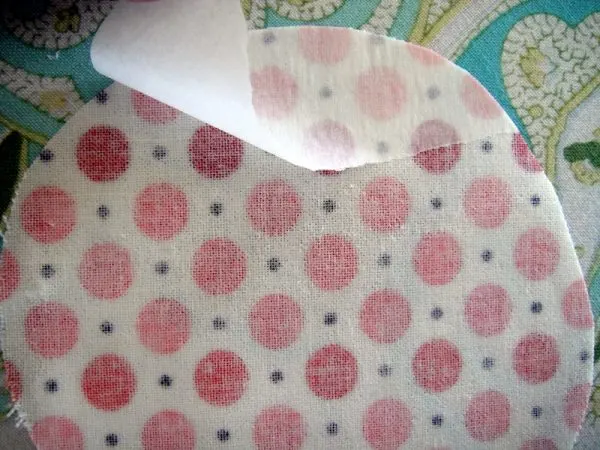 Iron, each letter on a flag, centering on the front side.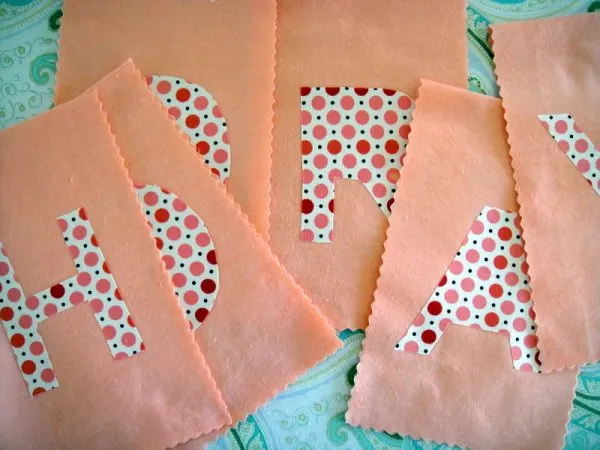 Thread an embroidery needle with twine.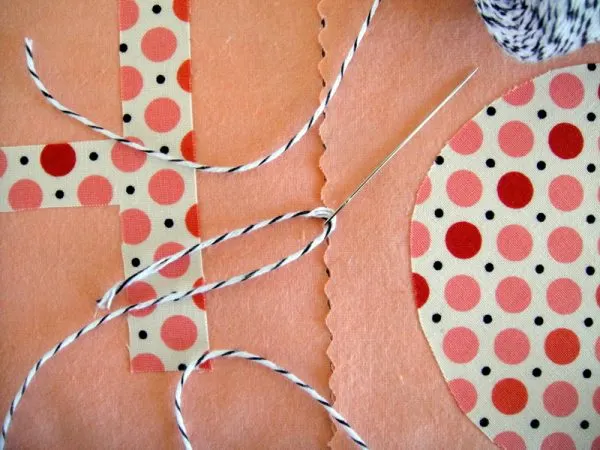 Stitch bunting on top edge, in from the front, through both layers, across the back and back to the front on opposite edge.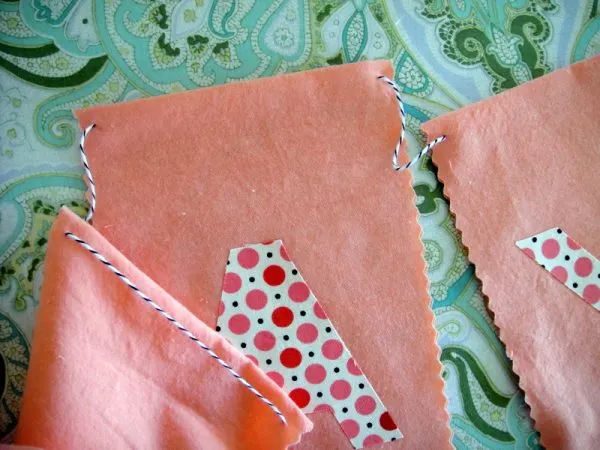 The flags will be movable across the length of your twine. Hang and enjoy!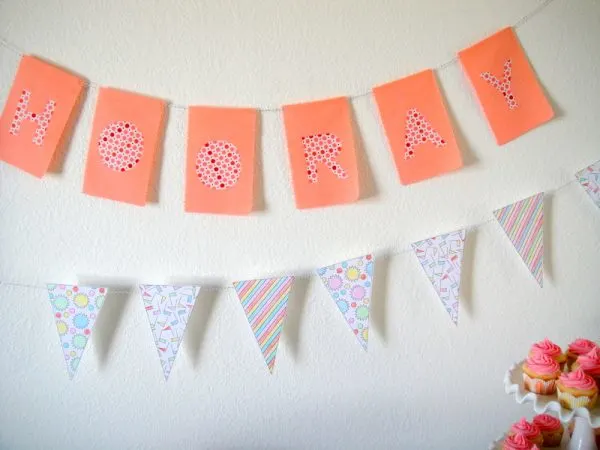 {Photos by Hank + Hunt.}