You guys have probably heard me tell you how much I love the water and seaside inspired celebrations so many times you could recite it back to your grandkids someday. And I've also done my fair sharing of waxing poetic about gorgeous watercolor stationery on multiple occasions. That said, it's probably pretty predictable that I'm straight up in love with these striped watercolor save the dates from Scout's Honor Co.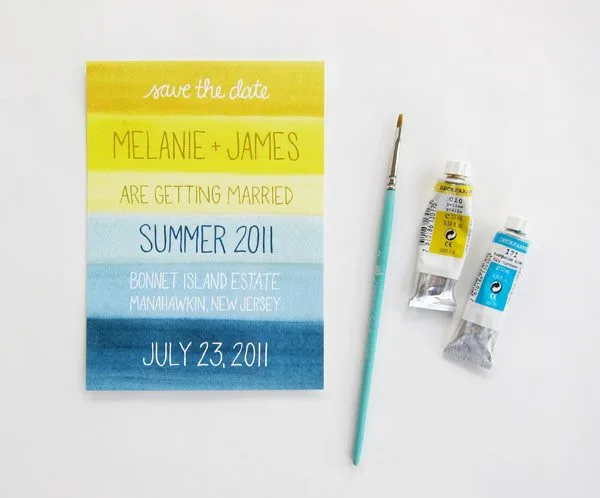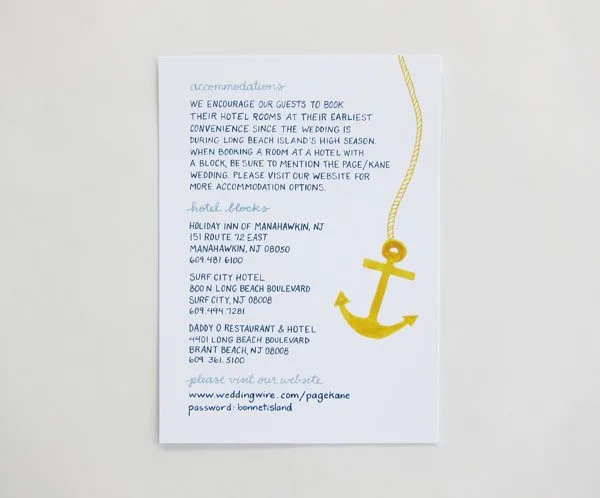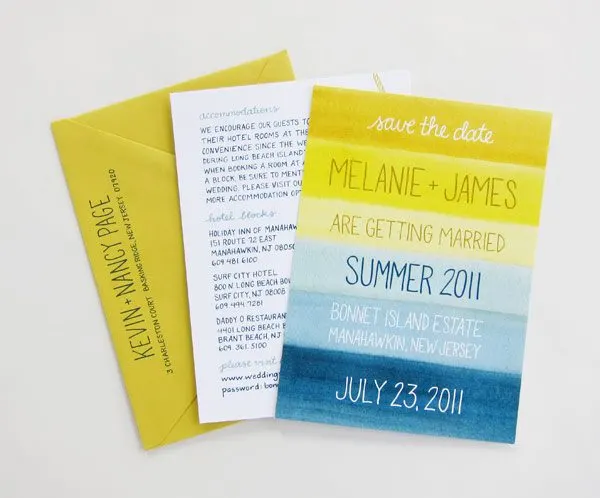 Annemarie took inspiration from the couple's plans for a summer wedding on the Jersey Shore, designing the save the dates to set the tone for the wedding's color palette, the seaside locale, and the fun-loving casual atmosphere of the shore. She created them using gouache paint for the striped background and anchor, and hand-type for all of the text. The elements were then combined in Adobe Illustrator and printed digitally. Don't you just love these? This is one wedding I'd love to crash. Thanks for sharing, Annemarie!
p.s. If you missed it yesterday, check out a little peek at Annemarie's studio space.
{Photos by Scout's Honor Co.}