Happy Friday! I am so excited for the weekend to be here. I had a bit of a stressful week with unexpected family issues that popped up so I really can't wait to kick back at our pool party this weekend. I'll be mixing up my big batch of sangria tonight and tomorrow it will be all about lawn games and pool floats. We have had the most amazing weather here lately. Hot, sunny and perfect for water lounging. I can't wait! I hope you have a beautiful weekend full of sunshine and laziness. See you next week! xoxo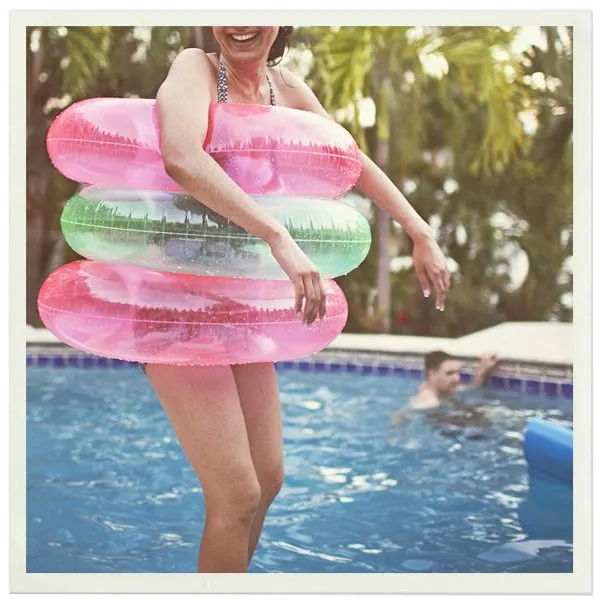 I still can't get enough of s'mores.
Love this fun paper garland.
Inspired by these pretty patterns.
Popsicles + Prosecco = brilliance.
I want to work here.
Yup, officially in love with campfires and s'mores.
Come fall, these will be the perfect pants.
Everything about this wedding is stunning.
My latest blog obsession.
Free printable party invitations.
These look beyond delicious.
{Photo by One Love Photo via Snippet & Ink.}