Hi! It's Jenny from Hank + Hunt with the easiest way to embellish a plain muslin bag to use for little trinkets and gifting gift cards this holiday season. Now don't get me wrong, I think you could just tie a cute gift tag to the bag and call it good, I love simple packaging. That said, this is way more fun. And who doesn't love a little sparkle?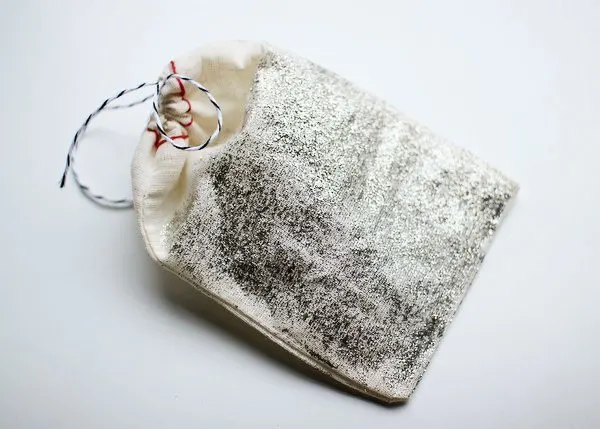 Supplies –
muslin bags
glitter paint
paint brush
wax paper
For this project, I used Martha Stewart Craft Glitter Paint in Antique Silver. This stuff is amazing and doesn't fleck off onto everything when it dries. I took a sheet of wax paper, you could use freezer paper or foil, and folded it to be the size of the bag. Insert the wax paper inside the bag and paint! Let dry over night. I just covered one side, but on others I have made I did both sides.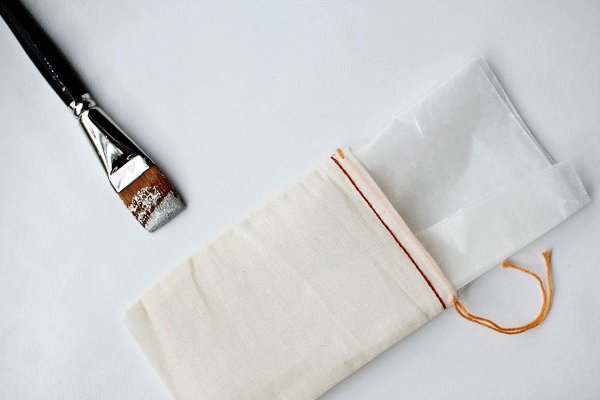 Seriously simple, right? Make a whole bunch of these to keep on hand for those last minute gifts. Special gift card for BFF? Check! That teeny gift for Secret Santa git recipient two cubicles down on the right? Check! Starbucks gift card for the mail lady? Check! (You know you can should tip the mail lady, right? Non-monetary and less than $10.)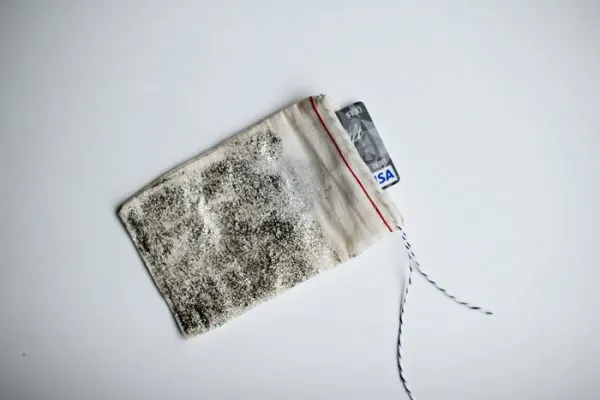 My stash of muslin bags came from McMaster Carr, the hubby is an engineer and we are lucky enough to have an actual print catalog at our house. Only problem, my muslin bags came with neon orange string. I don't usually mind, except for the Holidays, and with silver glitter, I just wasn't feeling the orange/red combo. Here's how I switched it out.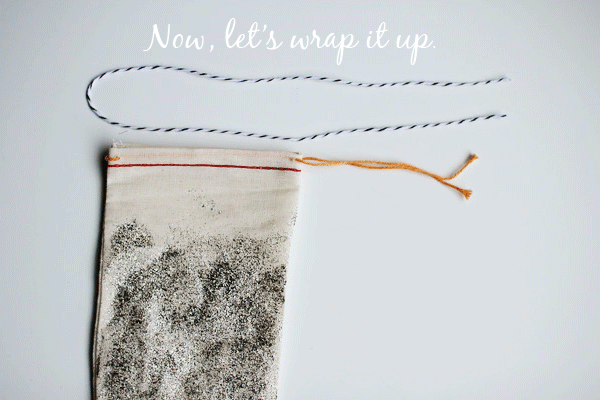 Enjoy! Remember that you can change the color of glitter to match your style, or use a gold or metallic and really make a pop. Either way, you can pretty up your simple little bag and hide the gift inside at the same time!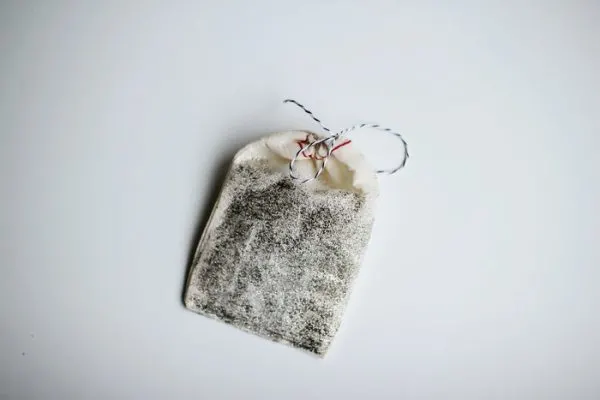 {Photos by Hank + Hunt for The Sweetest Occasion.}