As an event planner, I love it whenever my friends get engaged. I love talking to them about what they're planning, what colors they're considering and, of course, what dresses they're loving. But inevitably, they always have tons of questions for me, too. A big one? Where and how to start and how to find the right vendors for them. Because, let's face it, most of us are not planning large scale events on a regular basis and there's a lot to wade through. Luckily, Wedding.com was created from the belief that couples should enjoy their wedding planning process without feeling stressed when scoping out wedding vendors or working out all of the details. Wedding.com brings couples and vendors together to help simplify the wedding planning process.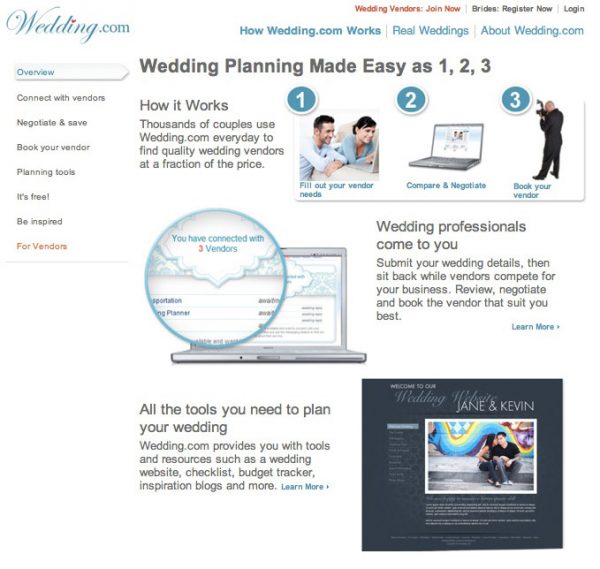 Founder Brett Reynolds, was inspired to launch Wedding.com while he and his high school sweetheart of 15 years were planning their own wedding. They both worked demanding 9 to 5 jobs and found the process to be time consuming and stressful. While they celebrated their marriage with a dream wedding that they both remember fondly, they launched Wedding.com to help alleviate the stress for other couples. In addition to just finding vendors, Wedding.com uses a new wedding planning software that allows vendors to view a couple's profiles and submit bids. From there, couples can connect with local wedding photographers, videographers, wedding reception venues, florists, DJs and more. Additional wedding planning tools such as a wedding website, wedding checklist and wedding budget help keep you organized and on track as you plan. So if you're just starting the planning process or feel muddled down in the thick of it, visit Wedding.com to get started!
This post was sponsored by Wedding.com. Read more about our editorial policies.