I can't believe it's time to start thinking about Valentine's Day already! It's Chelsea, swinging by with bow and arrow in hand, to help you celebrate the people you love this Valentine's Day. And let's be real – I have no complaints about celebrating love (not to mention that conversation hearts are one of my favorite food groups). So let's get down to business! Today's DIY is easy beyond belief; we've got a free download for you to print on just about anything you can imagine!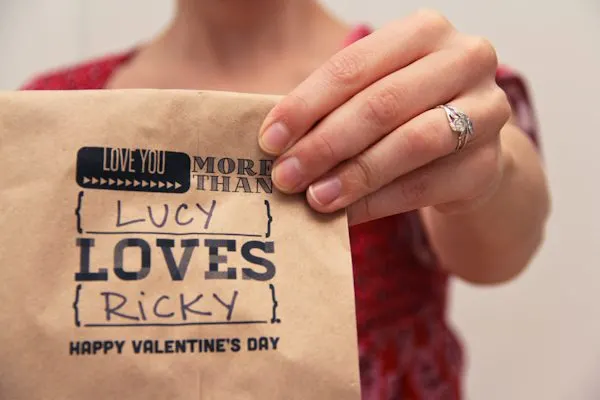 I decided to try it out on a brown lunch bag – I pack my husband lunch every now and then and I thought it would be a sweet surprise! If you'd like to do the same, follow along! All you have to do is center a brown lunch bag on a sheet of printer paper. Tape down the open end of the bag even with the edge of the paper that you'll feed into your printer. I used three small strips of tape, which worked fine. Download this file, and print away!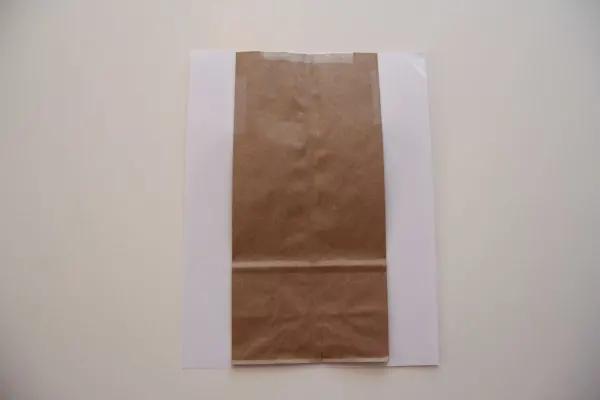 After you've printed, the fun part is filling in the blanks! You could go with a famous duo (like Lucy and Ricky or Popeye and Olive Oyl), something sweet for your little ones (like bunnies and carrots or cereal and milk), or something a little more grown-up (like martinis and olives or toes and pedicures). You can also add other little touches – I sealed my bags with some pretty washi tape.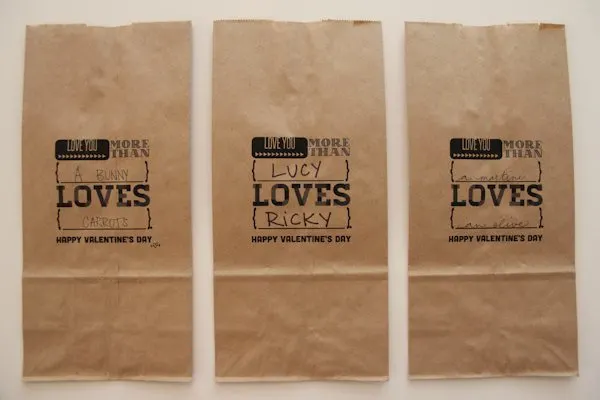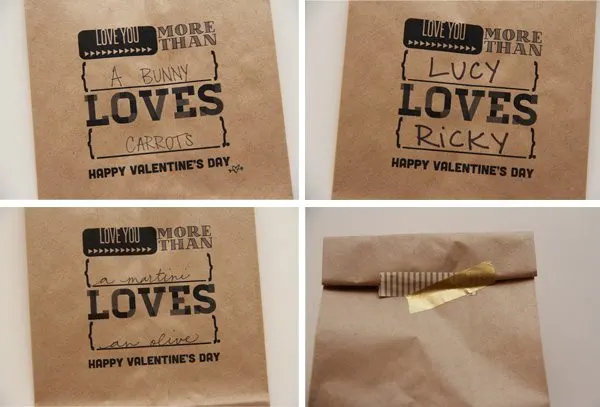 If you want to branch out and print on something else, go for it! Cardstock, glassine baggies, just about anything would work. The design prints at approximately 3″ x 3″, so just make sure that your material is large enough for the design. Now go get your Valentine on! xoxo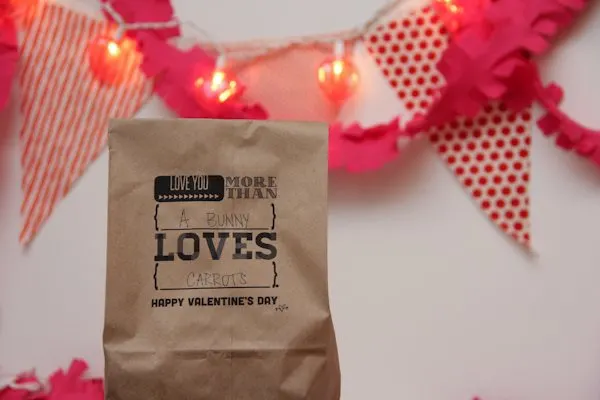 {Design + photos by Lovely Indeed for The Sweetest Occasion.}