I love this time of year because I know so many of you are newly engaged. I love engagement season! Now that the glow of the holidays and the new bling on your finger is becoming a bit less surreal, it's time to talk planning. Luckily, Macy's Wedding Shop has you covered! One of my absolute favorite things about weddings is the fashion. From the bride to the groom to the bridesmaids to all of the pre-wedding festivities like your upcoming bridal shower and bachelorette party, I can't get enough of thinking about pretty dresses and fabulous shoes. Macy's has an incredible selection of super stylish options for the entire wedding party at various price points and in a range of color options and style choices. Are your bridesmaids spread out across the country? No worries! You can take advantage of the Macy's Wedding Shop bridal party tool to pair together dresses, shoes and accessories so your girls can chime in on what they love best even if you can't all get together for a shopping trip.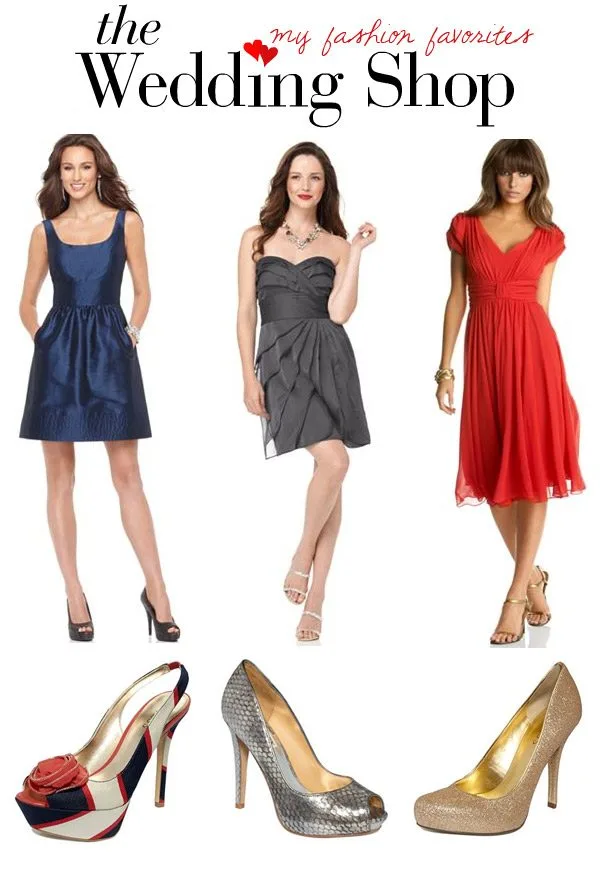 With your fashion all sorted out, you can then get great advice from Macy's official Beauty Blogger, Tanya Mann. Tanya offers up tips on how to take care of your skin, make up application and beauty secrets to help you prepare for your celebration when you know you want to be looking your best. Bonus, you can enroll in Macy's Registry Star Rewards program to earn reward dollars as you stock up on all of your fashion accessories or even swimwear and luggage for your honeymoon. So what are you waiting for? You've got the ring and now it's time to start stocking your closet with the prettiest wedding accoutrements from Macy's!
This post was sponsored by Macy's. Read more about our editorial policies.