Hello lovelies! It's Jenny from Hank + Hunt here with a head start on Valentine's Day – peach prize balls! I have been meaning to make prize balls for a while and thought they would be the perfect Valentine's Day treat. They take mere minutes to assemble, and when they are unwrapped, your little sweetie is sitting in a big pile of streamers.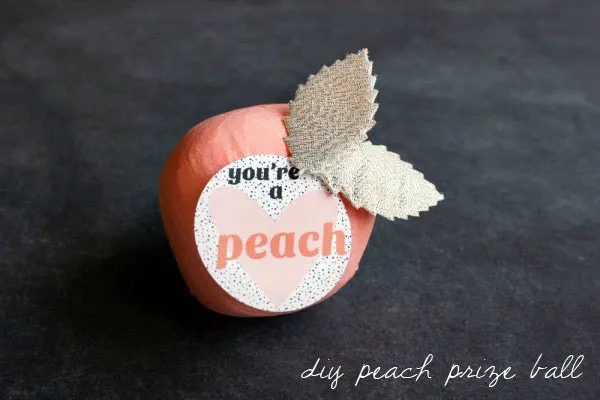 You could make these fun balls for anyone, at any occasion. You could even add confetti for even more celebration extravaganza!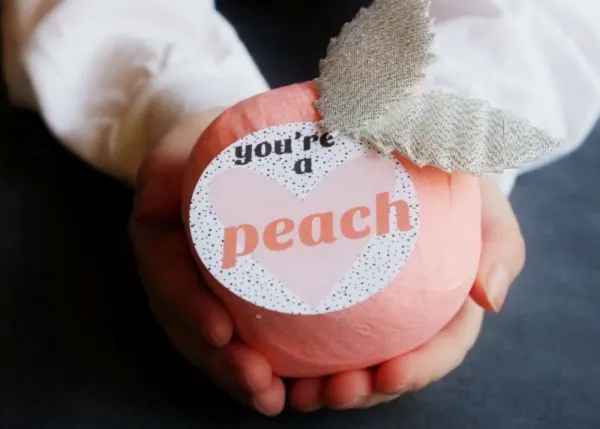 Supplies –
a variety of small toys and treats
scissors (I used heavy duty kitchen shears)
crepe paper sheets
ribbon leaves (or ones cut from felt)
Glue Dots or double stick tape
our printable tags
Cut the crepe paper sheets into one inch strips.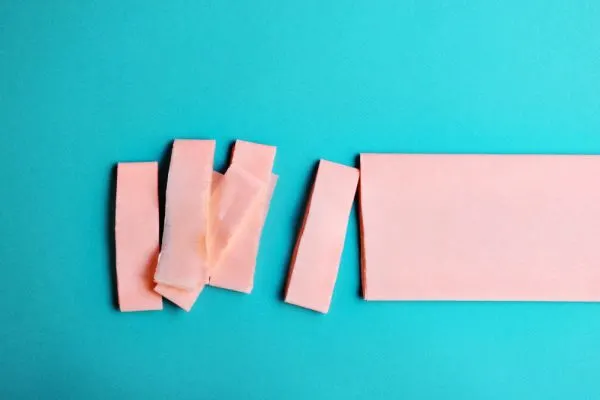 Start wrapping, going around and around keeping the shape rounded. Add toys as you go. You will be using the entire sheet of crepe paper, so don't be shy. Hint: to make it more round, roll it a bit like ball with your palm to smooth out any lumps every now and again.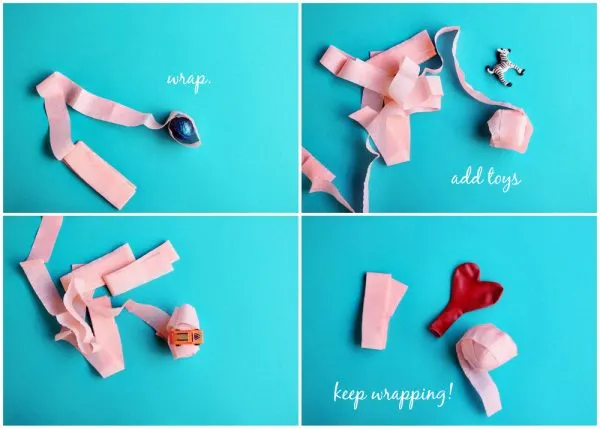 Once you get to your last piece, add a Glue Dot or double stick tape to the end and stick it down. Add the tags and leaves. Give to the sweetest valentine, or two, you know. These are perfect for class treats and will keep the mini people occupied for at least a moment or two. So sweet!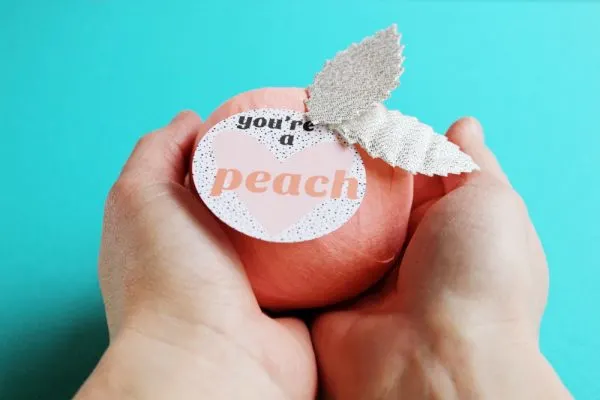 {Design + photos by Hank + Hunt for The Sweetest Occasion.}