Here it is, folks – the final installment of our dinner party tablescape series! For the first two posts, click here and here; if you're all caught up, read on. Today we're finishing off our table with a colorblock centerpiece!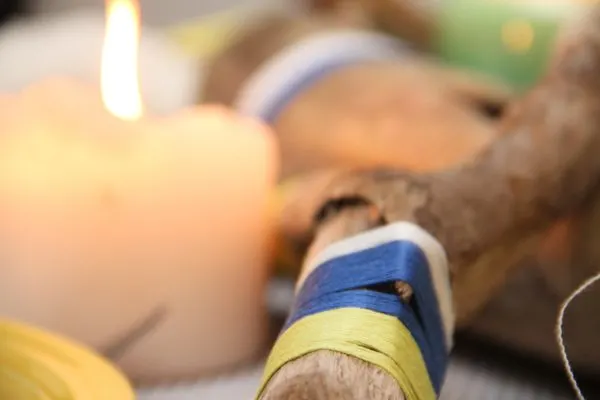 For your centerpiece, grab some items that you can wrap with embroidery thread. They could be candles, vases, small books, bunches of flowers, just about anything you can imagine. I grabbed some driftwood from the bank of the Hudson river, because I happen to live close by – and it was free! Your other materials are just like last time: embroidery thread, glue gun, and scissors.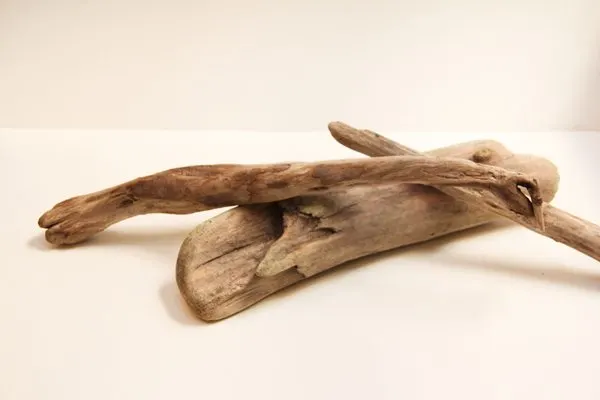 Find a discreet place on the item that you're wrapping to place a small dot of hot glue and affix the embroidery thread. Begin wrapping, keeping the thread tight. Change colors when and if you wish, using hot glue to affix the new color. Snip the ends of each color of thread and hide the ends under the wrapping of the next color.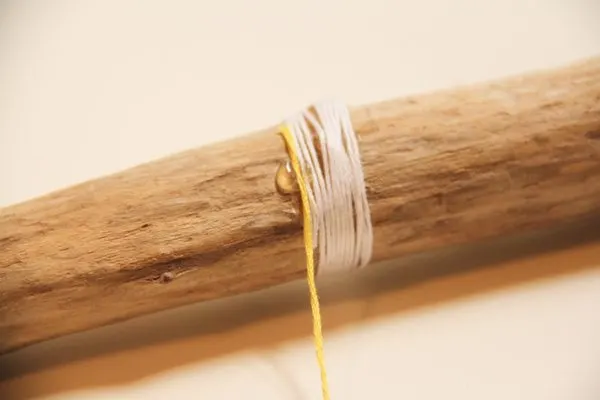 Combine your colorblock centerpiece items with the colorblock napkin rings and place cards for a perfectly pulled-together table setting, perfect for a spring dinner with friends!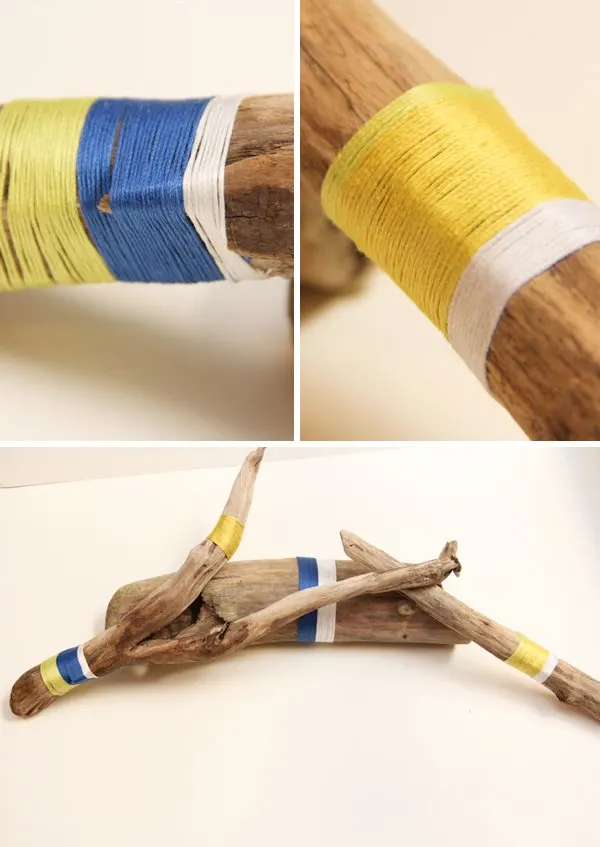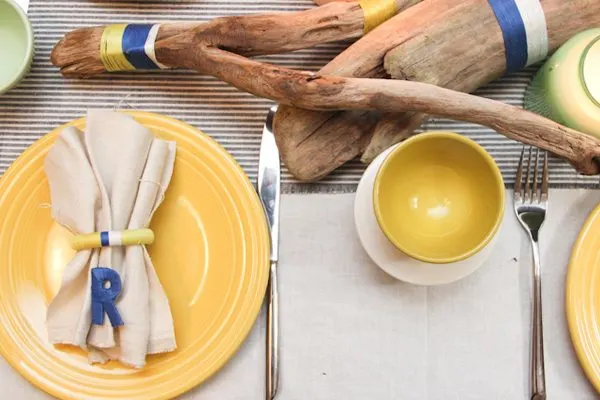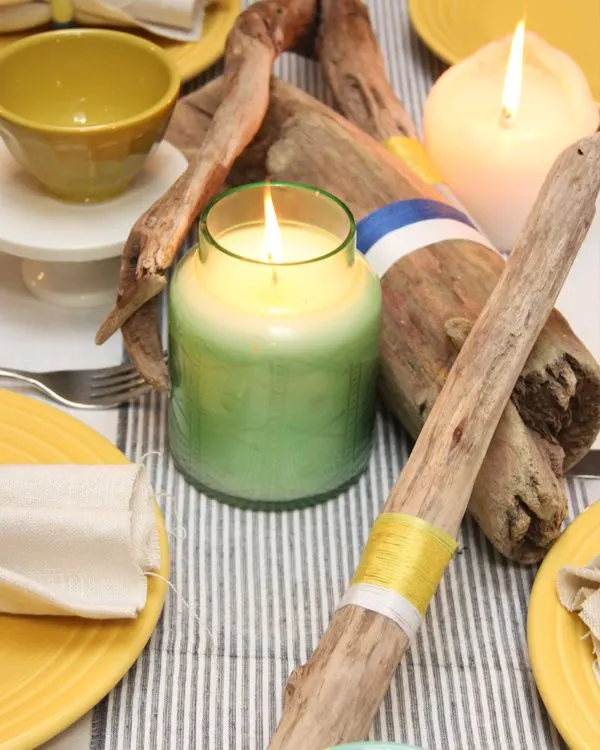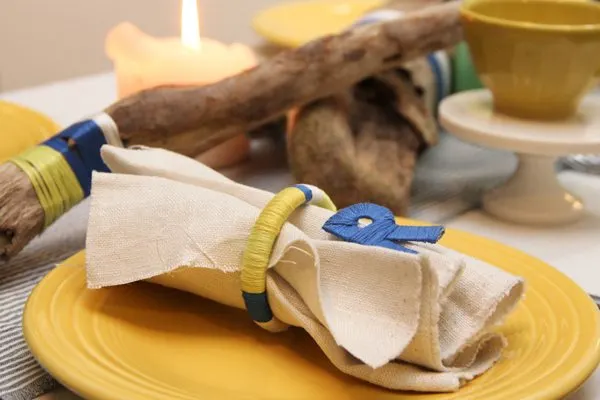 {Photos by Lovely Indeed for The Sweetest Occasion.}