While in New York for the National Stationery Show a couple of weeks ago, I had the pleasure of helping my girls Erika and Nole with this year's stationery show meet-up at Little Town NYC. We've worked together on the party for the last few years and it's always a blast – a big celebration of paper love with some of the best and brightest names in the industry! The turn out this year was amazing and I seriously can't wait for next year's bash. With coordination assistance from the amazing Bellwether Events and awesome photos from Tory Williams Photography, we couldn't have had a better night.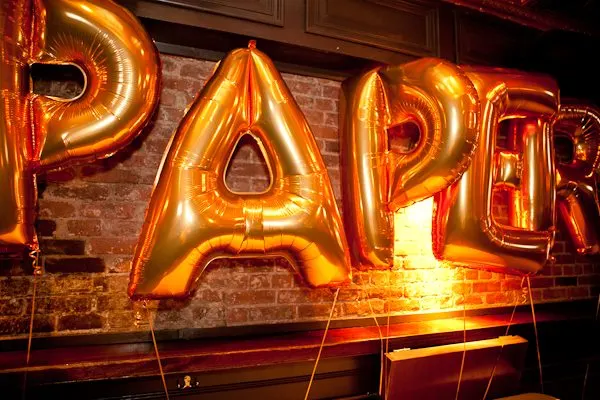 Of course, the party never would have happened if it weren't for the amazing sponsors – Crane & Co, Stationery HQ, Mohawk/Felt + Wire, Tradeshow Bootcamp, and Ladies of Letterpress. Erika from Delphine designed all of the gorgeous paper goods and stationery, including beautiful invitations which were printed in mint green and gold foil by Stationery HQ. For Your Party and DC Rentals contributed the pretty party wares and linens, while Michele from Meant to Be Calligraphy lent her beautiful hand lettering for the invitations. All of the details were absolutely lovely!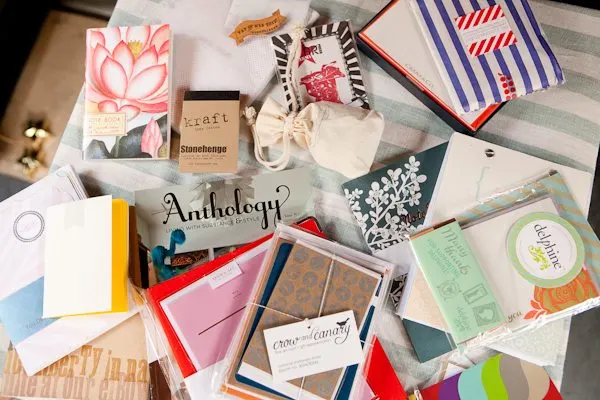 Oh, and can we talk about swag for a minute? The gift bags were jam-packed with more stationery and notebooks than you can probably imagine. Talk about paper heaven! Many thanks to Crane & Co., Dingbat Press, Linnea's Lights, Fig. 2 Design Studio, Russell + Hazel, Figs + Ginger, Tattly, Kelp Designs, Kate & Birdie, Cartolina, Paper + Cup, Crow & Canary, Czar Press, Knock Knock, Legion Paper, and Anthology Magazine for stuffing the bags full of all kinds of goodies, and to Liz of Linda & Harriett for providing the totes!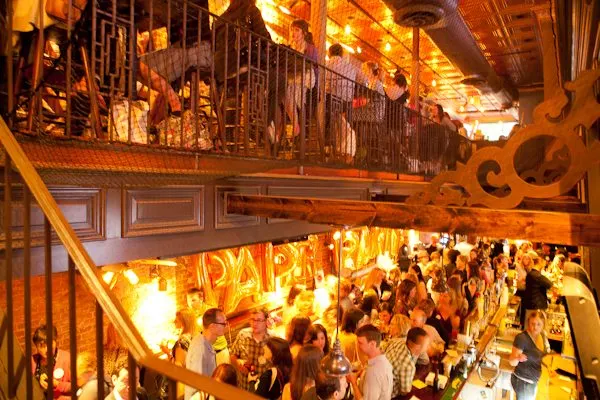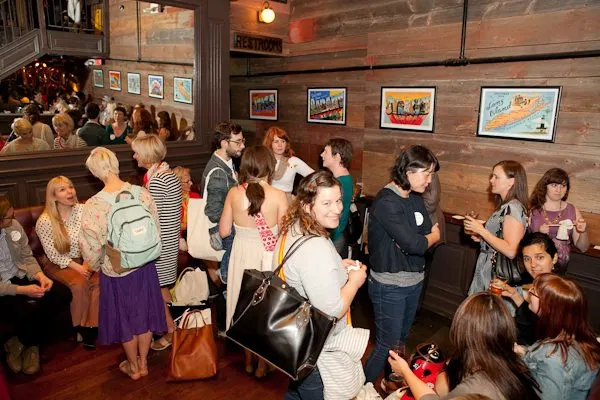 If you attended the meet-up and want to see the rest of the photos, check out the full gallery from the party right here! And another big thanks to the sponsors who made the party possible – Crane & Co, Stationery HQ, Mohawk/Felt + Wire, Tradeshow Bootcamp, and Ladies of Letterpress!
{Photos by Tory Williams Photography.}