Who hasn't been to a party or baby shower that has tissue poms? They are fun and whimsical and great to hang around! Get it? Haha. While shopping a few weeks ago I found these. As someone who you could say is a party lover, I immediately searched the color selection. I love the look of them but there were no solid colors to be found. Sometimes I wonder if I am a party purist, meaning that most color elements of the party need to be solid, or maybe I am just picky at what colors I want mixed. Either way, I looked at what this new-fangled pom was constructed with and I figured that plain crepe paper could be used to make some solid ones. Here I show you how!
Supplies –
Crepe paper fold (the full sheet rolls)
Scissors
Twine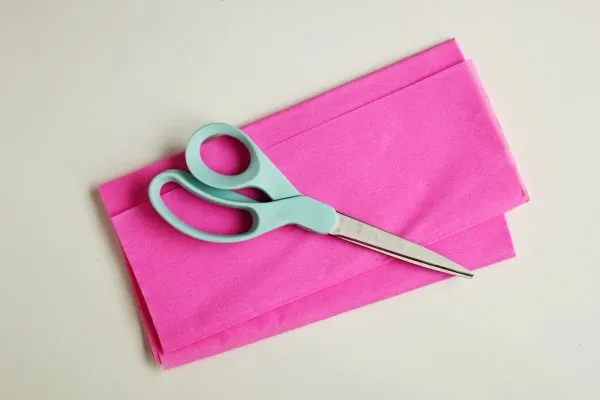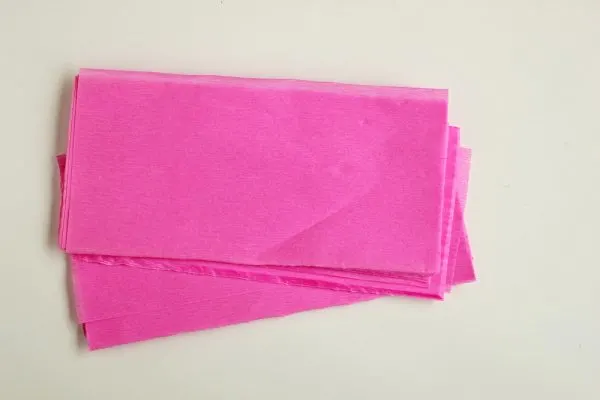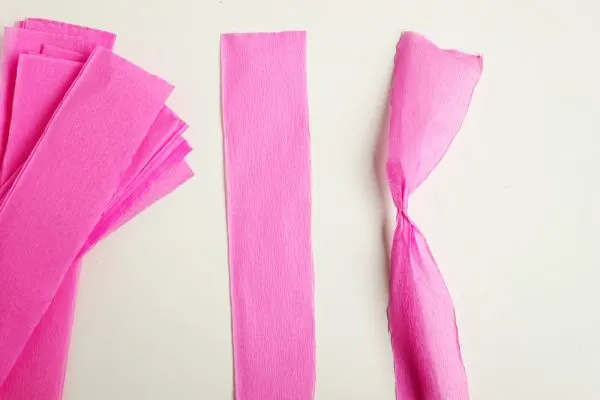 Unpack each roll of crepe paper and cut the entire fold in half. Insert the point of your scissors in the folded edges and cut. Cut each section in half. While I was writing this I also thought you could make these with crepe paper streamers, if you had to, there would be a lot more cutting involved. Just cut the streamers into strips, either way would work.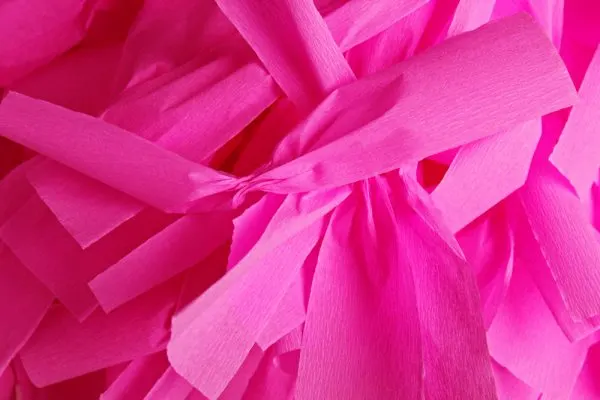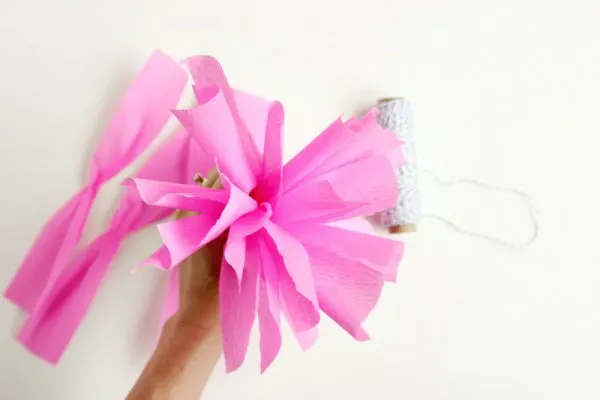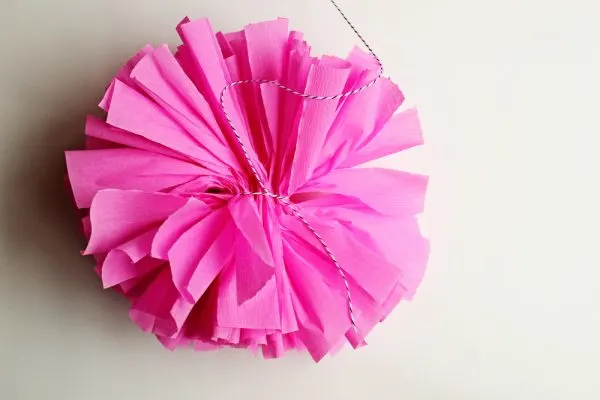 You now have many little strips of crepe paper. Take each one individually and pinch in the middle. Once you have done all of them, gather them all in one hand, pinching the center tighter. Tie the twine around the center and cut to length for hanging. Fluff and hang. Repeat!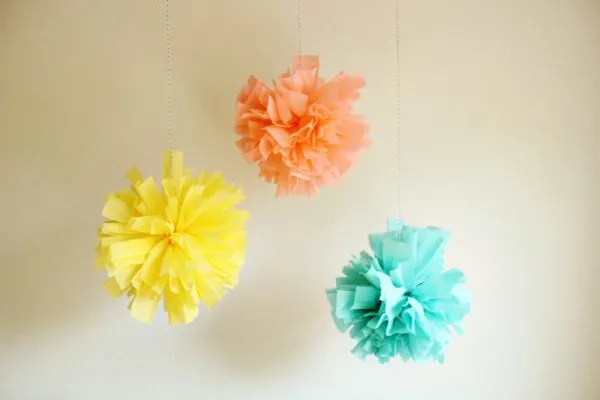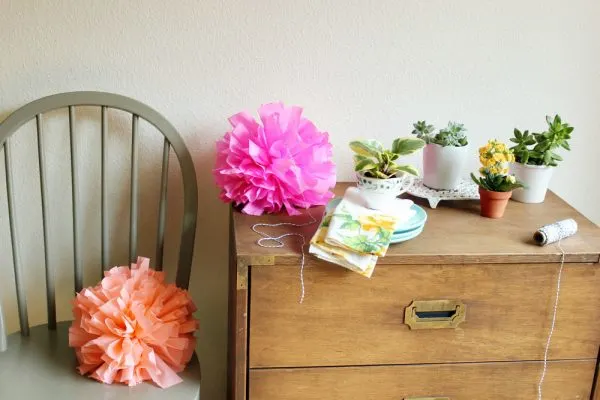 Make a flurry or a few. I love these sherbet colors for late summer – these would be perfect for a baby shower or first birthday!
{Photos by Jenny Batt for The Sweetest Occasion.}
The fine print: Please link with love! As with all of our posts, DIY projects featured on The Sweetest Occasion may not be copied, distributed or reproduced without express written permission. Love and links are always appreciated! If you'd like to share this post, please link to this post directly for the DIY tutorial and do not include the instructions in your own post. Thanks so much! xoxo