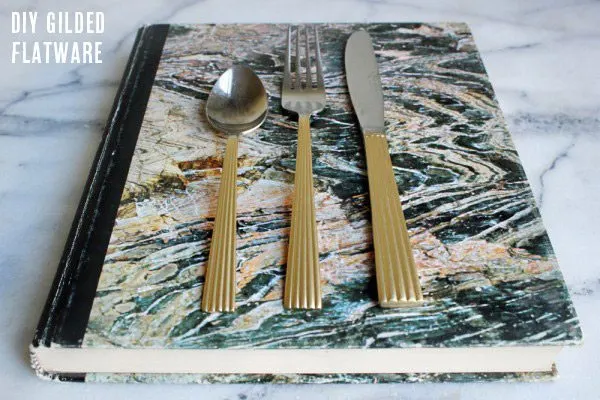 You should know by now that the girls of The Sweetest Occasion love gold. It's an addiction really and I am okay with that. Have ho-hum flatware or are you coveting those gorgeous place settings with a Midas touch like we are? Grab some pretty settings from the next garage sale down the road and make some with this easy little DIY tutorial. It certainly is nicer on the wallet!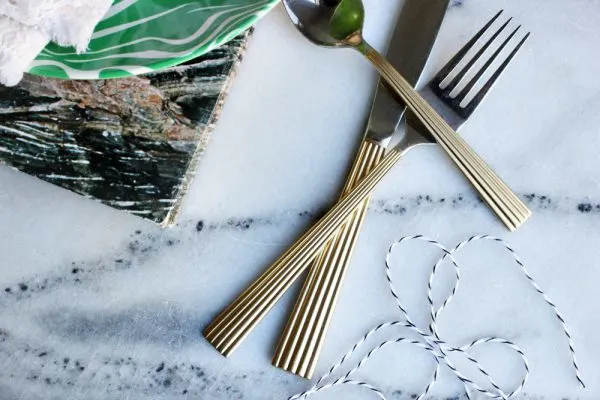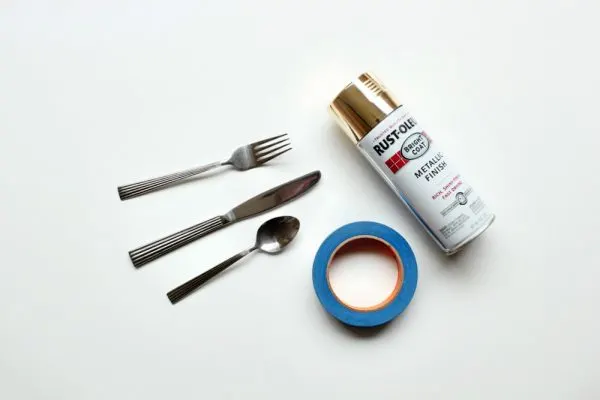 Supplies –
flatware
gold spray paint
clear coat spray paint
ScotchBlue Painter's Tape
This is one of those DIYs that even non-crafty types can do, I promise! Take your flatware and tape off the eating portion of the utensil. Start by placing a strip right by the top of your handle. Flatten it perfectly around one side and add a piece on the bottom to match. This will give you a nice clean line. Continue adding strips this way to coat the whole eating end.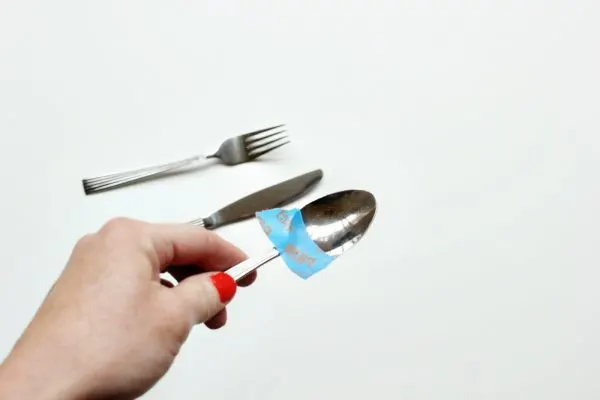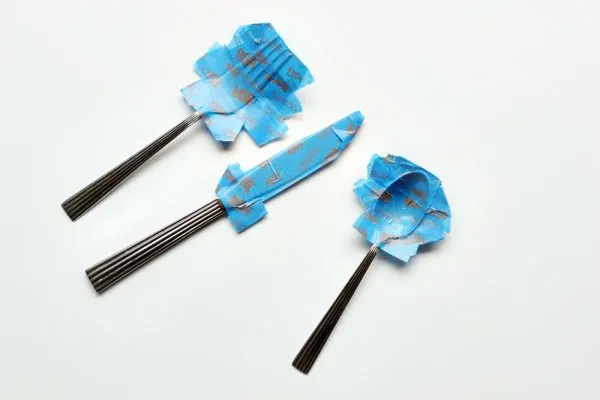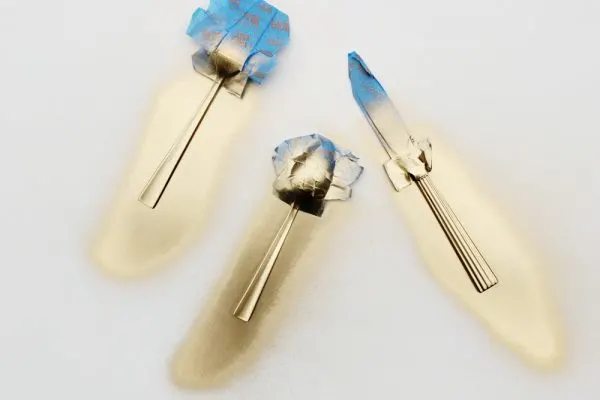 Take your set outside and place on a piece of cardboard or tarp. Flip all of them over face side down. Spray evenly with two coats of gold paint. Let dry between coats according to the instructions on the can. Flip over when dry and repeat this process with the top side. Remember two even and light coats are better than one drippy coat.
Once dry, repeat on both sides with one clear coat. The clear coat is necessary to protect against water spots when washing the ends. We know you want to use these over and over, right? Remove the tape when dry and voila!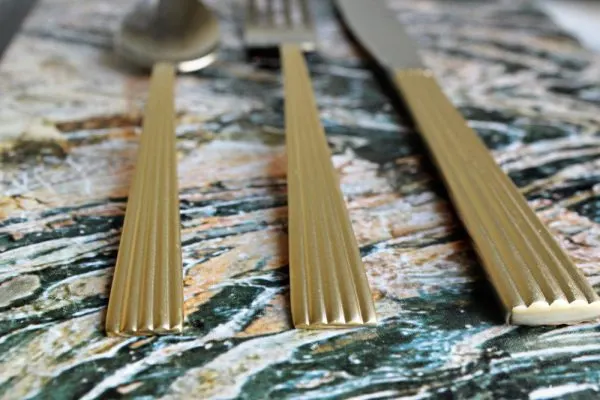 I feel almost guilty this is so easy. Easy makes wonderful, especially when it's gold. Use these at a buffet or at your wedding. These would be just as pretty with "fancy" patterned flatware as they are with a minimalist design. I used my old set and I am just in love. Now, what else can we paint gold…I still have paint left over!
{Photos by Jenny Batt for The Sweetest Occasion.}
The fine print: Please link with love! As with all of our posts, DIY projects featured on The Sweetest Occasion may not be copied, distributed or reproduced without express written permission. Love and links are always appreciated! If you'd like to share this post, please link to this post directly for the DIY tutorial and do not include the instructions in your own post. Thanks so much! xoxo