I thought I'd take a few minutes this afternoon to share with you just a few snippets from my travels here in Charleston so far. I flew in last Wednesday to spend a week with my good friend and partner in design-loving crime, Erika Firm of Delphine. While I have a couple of days left in my travels, I've already totally fallen in love with this beautiful city. The architecture is heavenly and the food? Out of this world. If you follow me on Instagram (@cydconverse) you may have already seen many of these photos, but I'll be sharing more from my trip later in the week, too!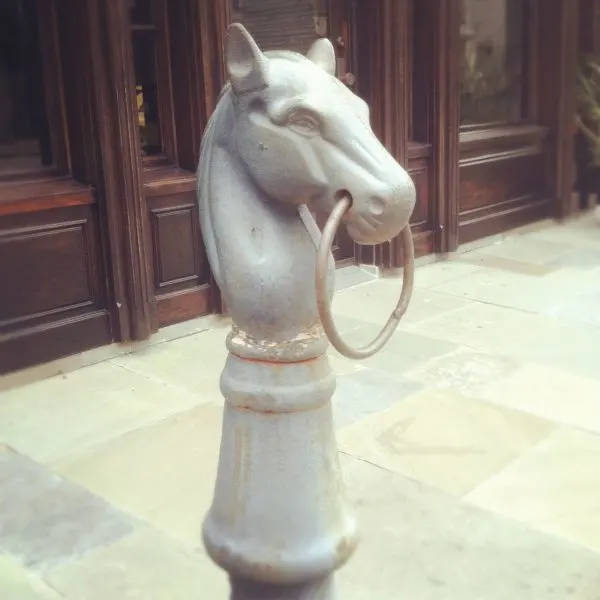 How cute is this guy? A whole row of adorable hitching posts line the slate walk outside the new storefront studio of Delphine.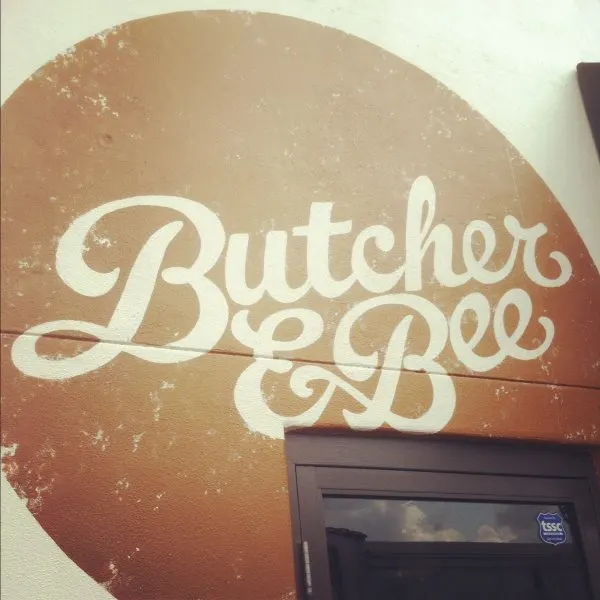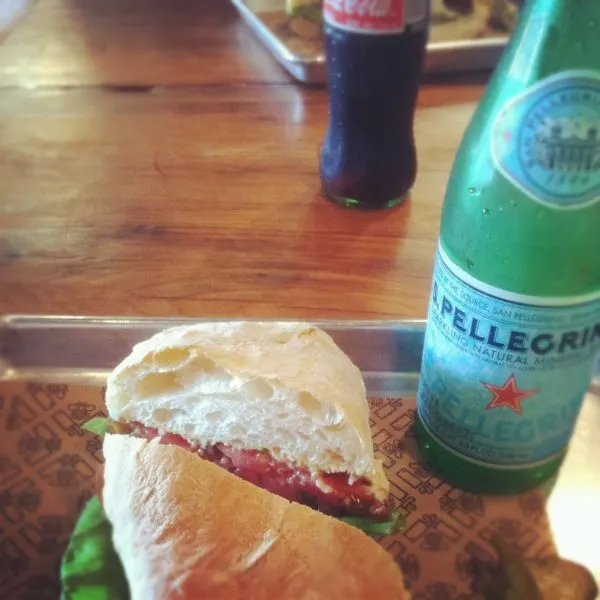 My first taste of the amazing branding and incredible food of Charleston at Butcher & Bee! This sandwich had heirloom tomatoes, avocado and fresh greens on the nicest bread. So good!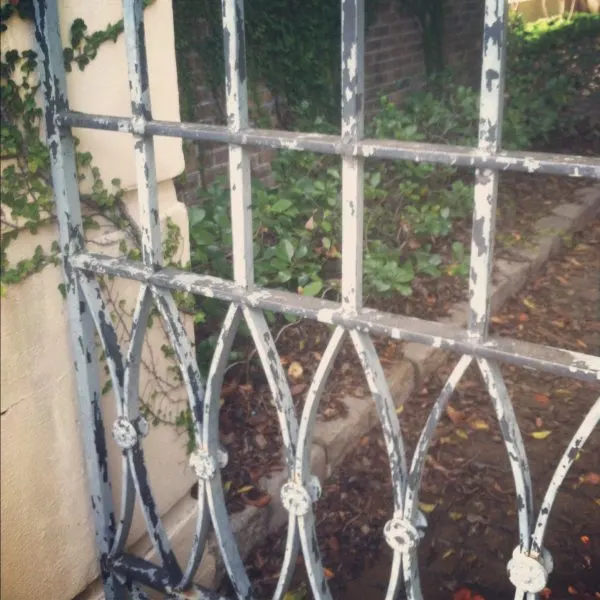 Just one of many gates boasting beautiful ironwork throughout the city. They all remind me of something out of The Secret Garden!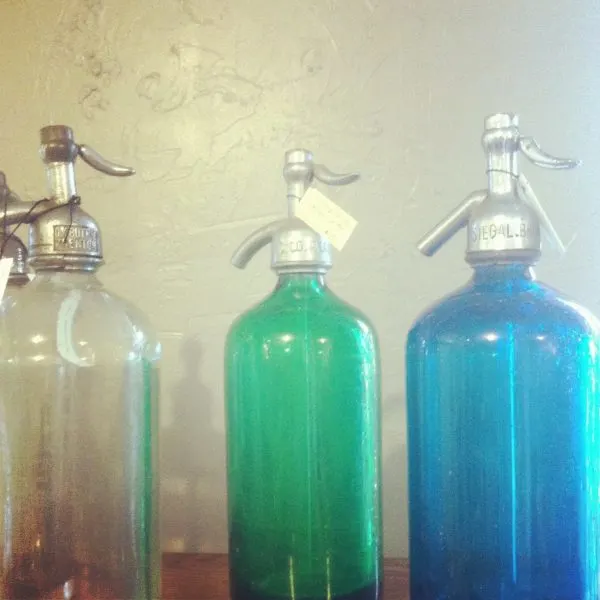 Pretty vintage seltzer bottles all in a row at Curiosity, a vintage shop on Queen Street.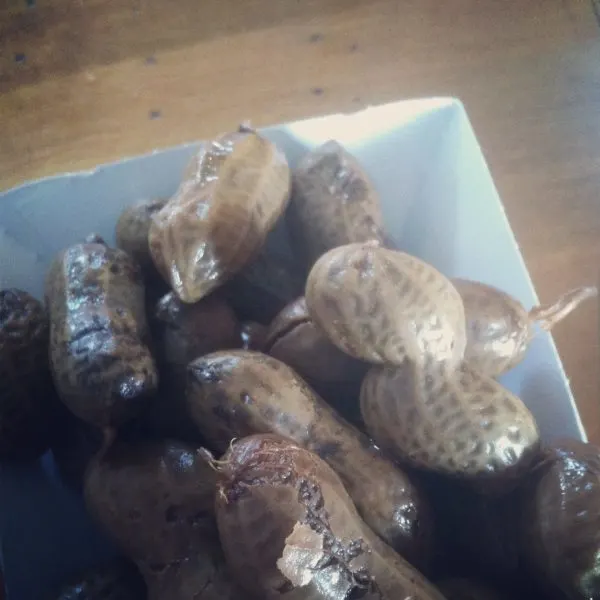 Boiled peanuts from Hubee D's! I hadn't had boiled peanuts in eons and they were so delicious, despite looking a little suspicious.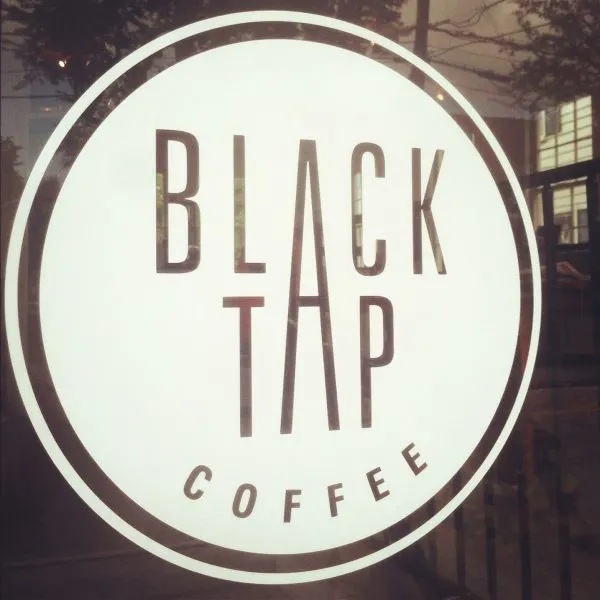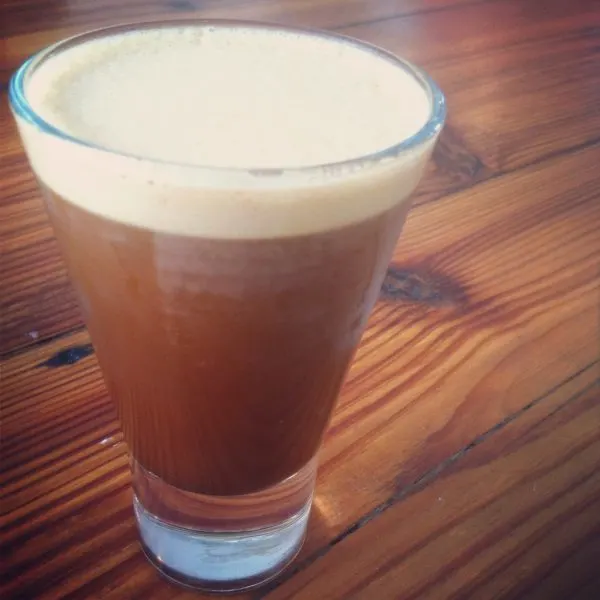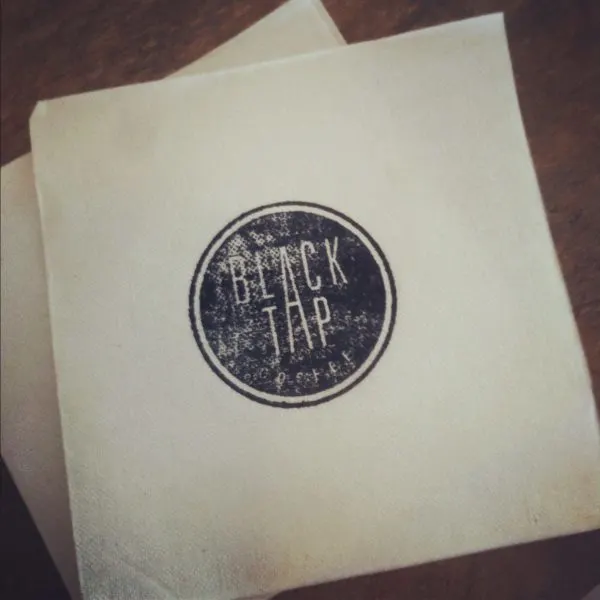 I am officially obsessed with Black Tap and their amazing shakerato. (I think I've had three or four of them in the last three or four days. Ooops!) The coffee, branding and atmosphere are all pitch perfect.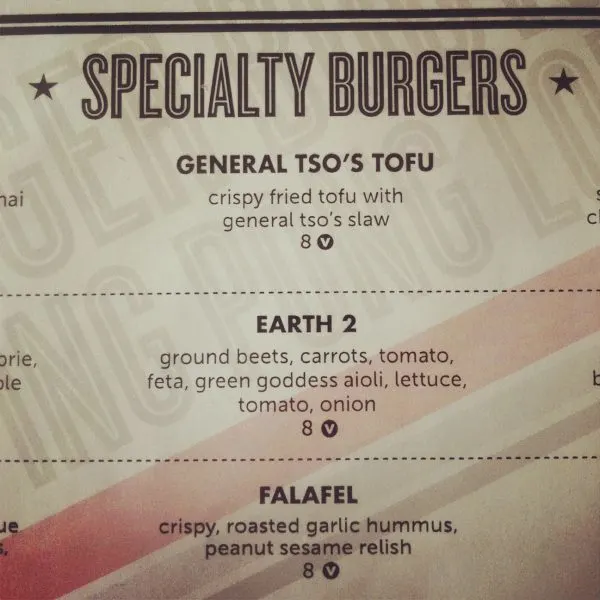 We popped into HoM for lunch one day. A place that has three homemade veggie burgers on the menu is a place I can love!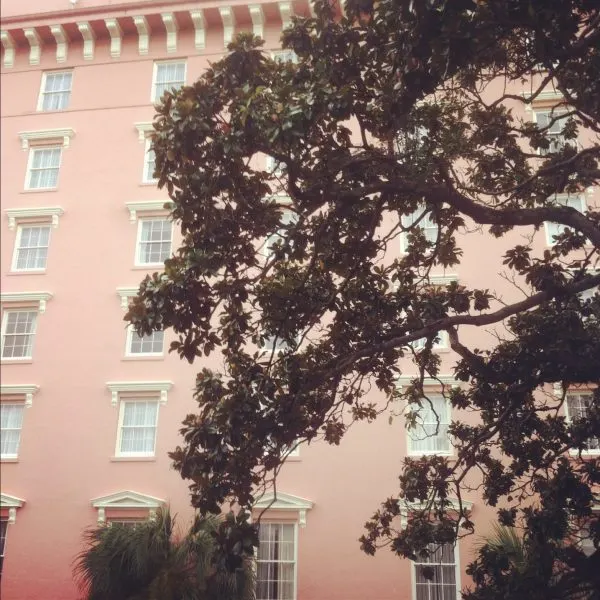 This beautiful building is The Mills House. It's actually the hotel where Erika and her husband John held their wedding reception!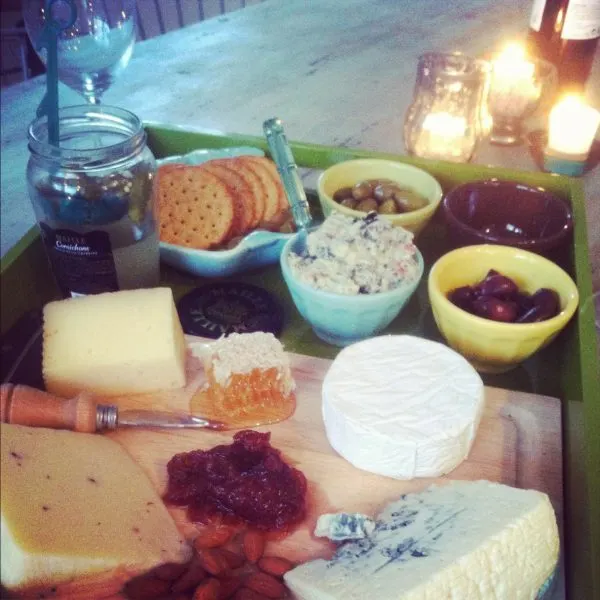 Dinner at Erika and John's house the other night consisted of this amazing cheeseboard and red wine. No big deal.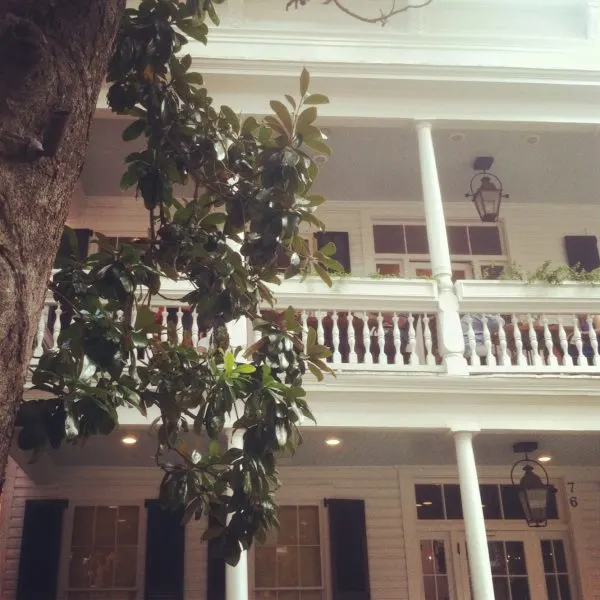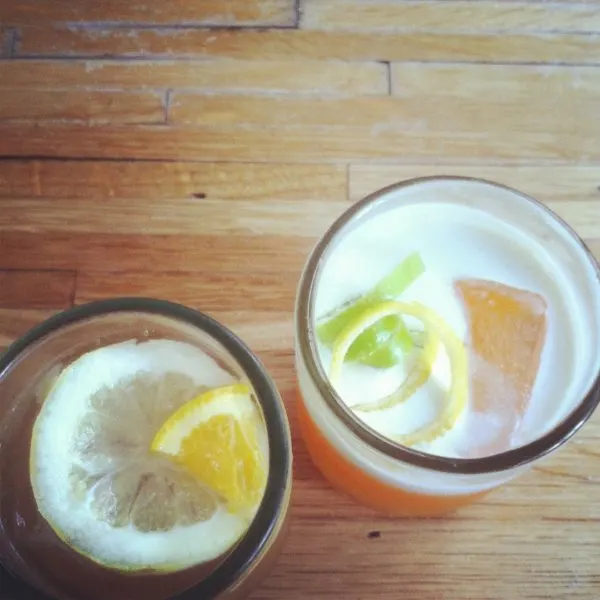 If you find yourself in Charleston, don't miss a chance to eat (and drink) at Husk. The chef Sean Brock has won countless awards (including a James Beard Award) and it's so easy to see why. From the grand ol' architecture to the farm to table menu, the food, the service and the cocktails simply can't be beat.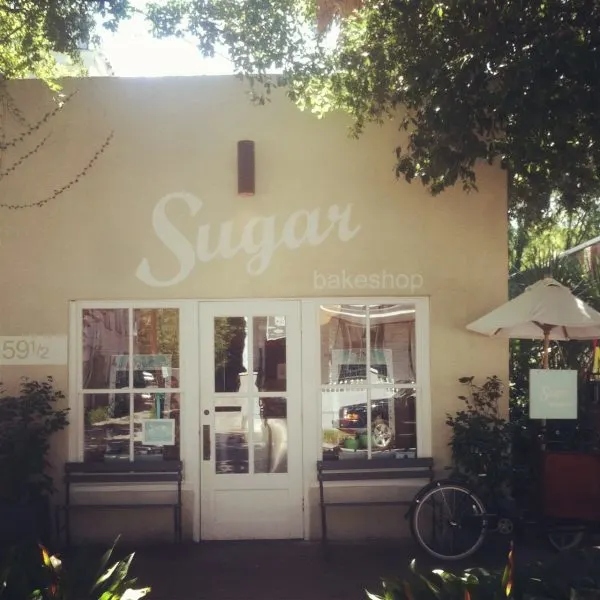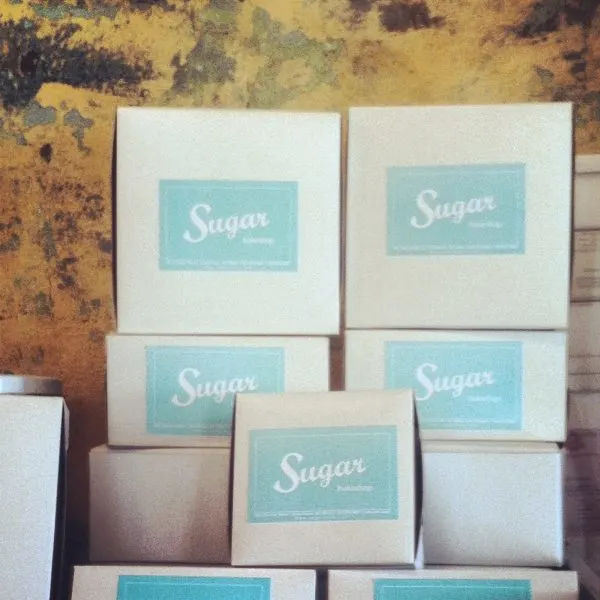 Oh, you know. Just more amazing branding and super delicious treats. Want to know the secret to happiness? I'll share it with you. Come to Charleston. Visit Sugar Bakeshop. Eat a vanilla blueberry cupcake. Be happy. You can thank me later.
{Photos by Cyd Converse | Instagram @cydconverse}