I just love Halloween, don't you? Have you seen those creepy giant spiders at the Halloween stores hanging from the ceiling? They are a bit too realistic for me and my fear of spiders, so I decided to try my own version! I'm setting aside my eebie-jeebies and making a rendition of a spider that won't give you a heart attack when you walk in the room. Let's take a little fright out of fright night with these fringe spider lanterns, shall we?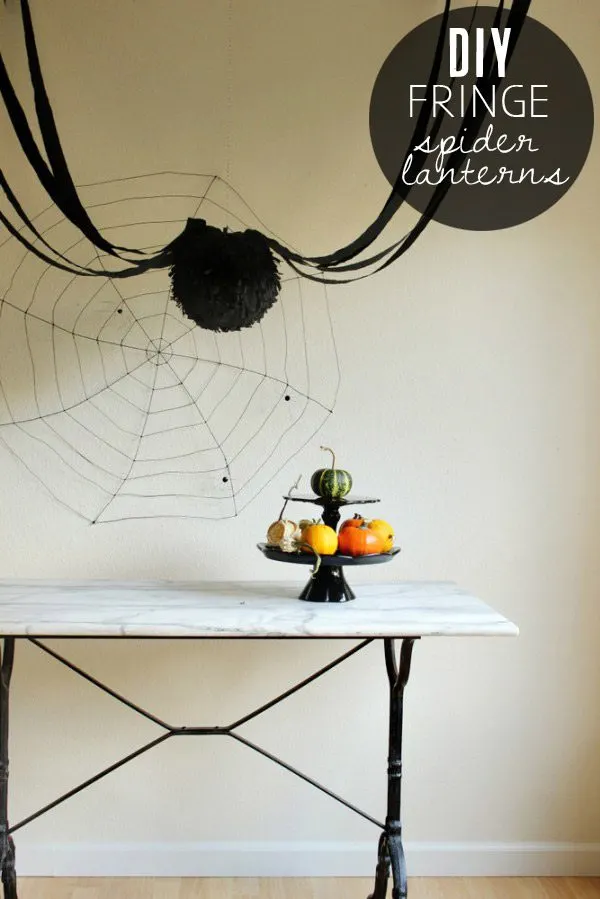 Supplies –
paper lantern
twine
black crepe paper streamers
scissors
double stick tape
regular tape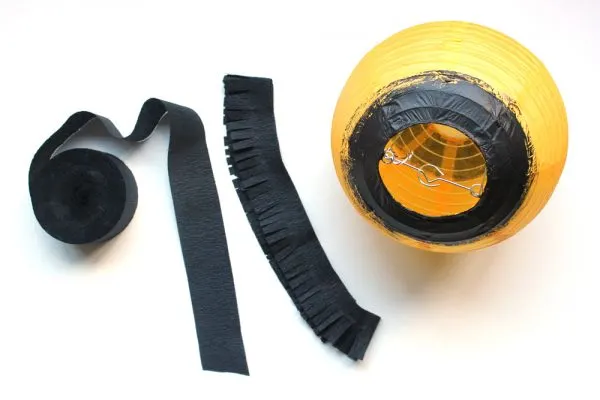 If you can find black lanterns, use them. I couldn't find plain black ones so I just painted the top and bottom of these yellow lanterns. You can paint the entire lantern if you want, but you only end up seeing a small sliver of the top and bottom, so I saved time and didn't paint the whole thing. While it is drying, take strips of crepe paper and fold in layers. Take four foot lengths and fold it over itself and cut fringe on one side. Do this about 3 times or until you have enough for as many spiders as you are making. Smaller lanterns will need less, larger ones will need more.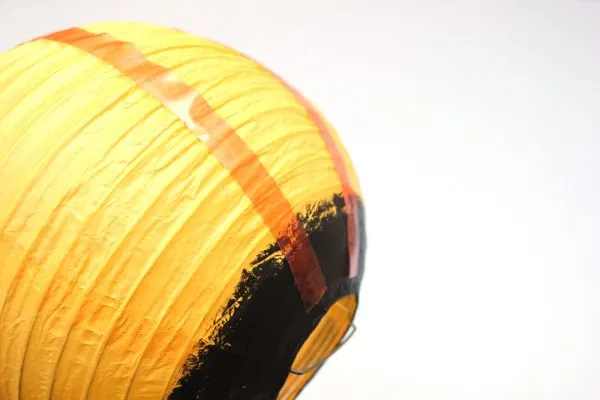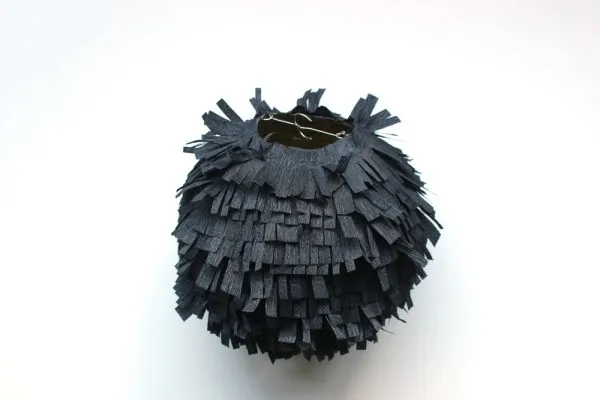 Once dry, add double stick tape from the top to the bottom all around the sides. I followed the lantern's paper overlap lines as a guide. Flip over your lantern and start pressing the uncut half of the streamer on the bottom, the fringe should be free and pointed towards the bottom of the lantern. Work around the lantern, spiraling up towards the top. Add new pieces as needed and keep going until you have covered the whole lantern.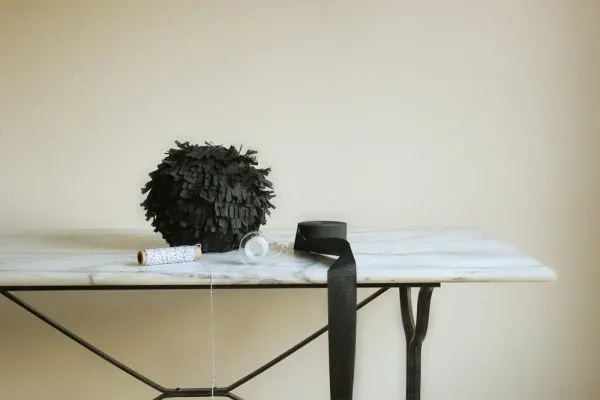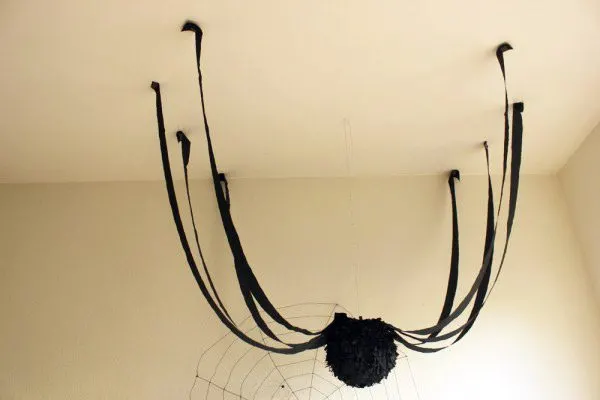 Tie a piece of twine to the top of the fringe covered lantern and hang. Cut eight lengths of crepe paper that will reach from the lantern to the ceiling. Take four, twist together and attach to top of lantern. Tape each leg up to the ceiling, making them look like legs. Repeat on other side and ta-da! A very cool, yet not very creepy, eight-legged Halloween guest.
I love how this looks above a dessert table and is a quick and easy decoration for about $5. I also love how this won't scare me to death as I walk in the kitchen at night. Spiders for people who hate spiders? Perfect!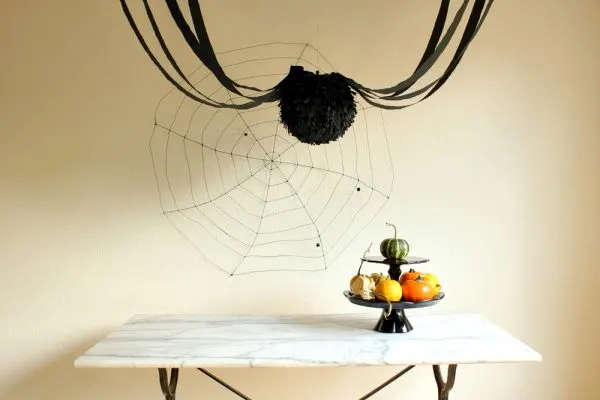 {Photos by Hank + Hunt for The Sweetest Occasion.}
The fine print: Please link with love! As with all of our posts, DIY projects featured on The Sweetest Occasion may not be copied, distributed or reproduced without express written permission. Love and links are always appreciated! If you'd like to share this post, please link to this post directly for the DIY tutorial and do not include the instructions in your own post. Thanks so much! xoxo