by Kelly Lanza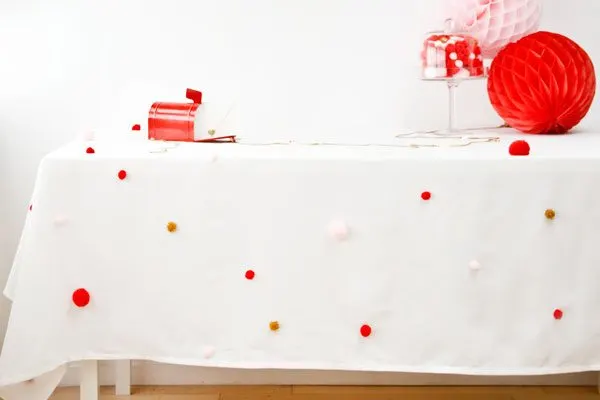 I've been longing for one of those fun and funky pom pom sweaters I've been seeing everywhere lately, so of course I went and made the concept party-ready! It's a pom pom tablecloth! Mine is all Valentine-d out (can you believe it's just a few weeks away!?) but I think this would also be great for a kids party, birthday or baby shower! It would look especially wonderful on a dessert bar with colorful candies all about. Just make sure you don't eat the poms!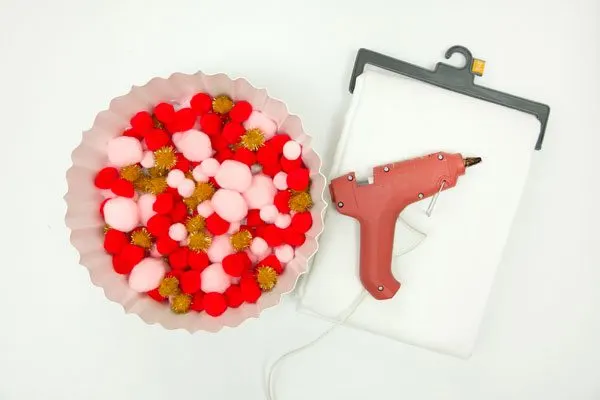 Supplies –
Tablecloth
Pom poms
Hot glue gun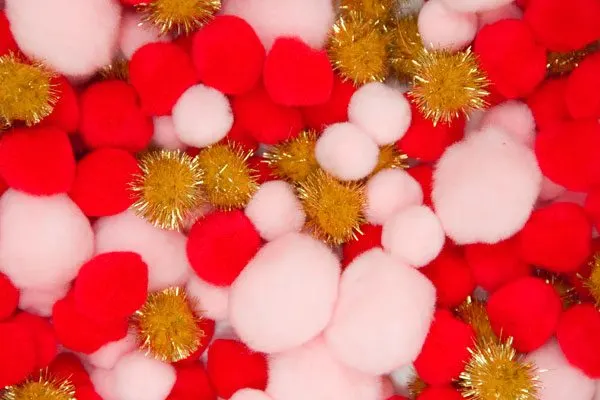 Pick out your pom pom colors and sizes. You may want to lay your tablecloth on your table and mark the parameters you want to add the poms to (You can do this with a few pins). If you are planning to eat on the tablecloth, you don't want pom poms on top or they will get in the way! If you're using it for a dessert bar or other display, you have a little more room to play with!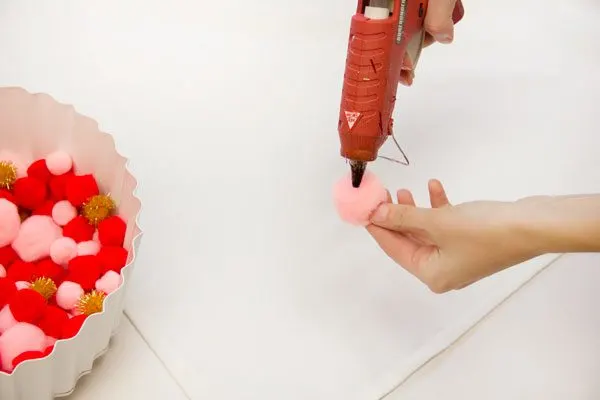 Once you know just where you want your poms to go, heat up that hot glue gun and lay your tablecloth out flat on the floor. One by one, place a dot of hot glue on your pom and adhere it to the table cloth.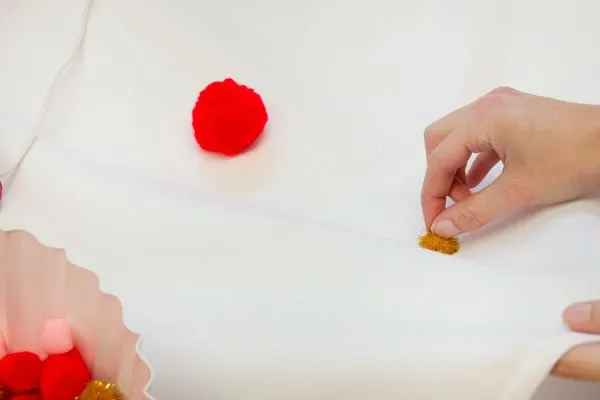 When you adhere the pom poms, slightly lift the tablecloth off the ground so the glue doesn't stick to the floor if you fabric is thin! Unless you want a pom pom-ed floor, too!? Keep adding pom poms until you're happy with how it looks.
Then pop it back on your table and it's time to party!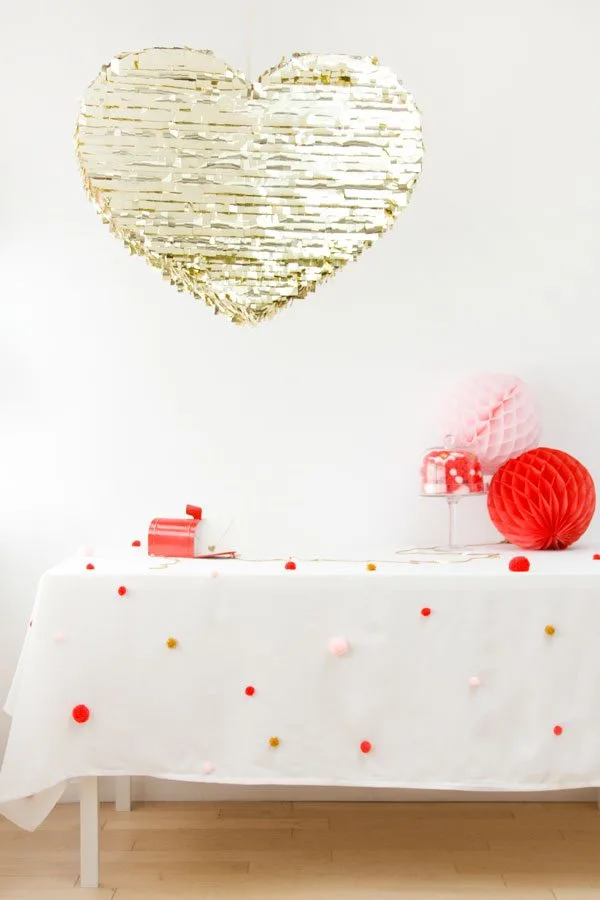 That's a two step tablecloth with a whole lot of personality! I'm pretty sure I'd go crazy for a rainbow one! How about you?
{Photos by Studio DIY for The Sweetest Occasion.}
The fine print: Please link with love! As with all of our posts, DIY projects featured on The Sweetest Occasion may not be copied, distributed or reproduced without express written permission. Love and links are always appreciated! If you'd like to share this post, please link to this post directly for the DIY tutorial and do not include the instructions in your own post. Thanks so much! xoxo