This post was sponsored by Minted. Thank you for supporting the sponsors that so generously help keep The Sweetest Occasion rockin'!
So here's a random Tuesday afternoon confession. I am obsessed with art prints. You could categorically call it a condition. A condition that has me constantly seeking out new and beautiful art prints for basically every room in my home. I was really excited to get my hands on a few of the new art prints from Minted. I've been eyeing them for quite a while now and just loving the designs and the bright, punchy colors. Their love art prints in particular really charmed me with their sweet sentiments. (I even featured one in this color palette a while back!)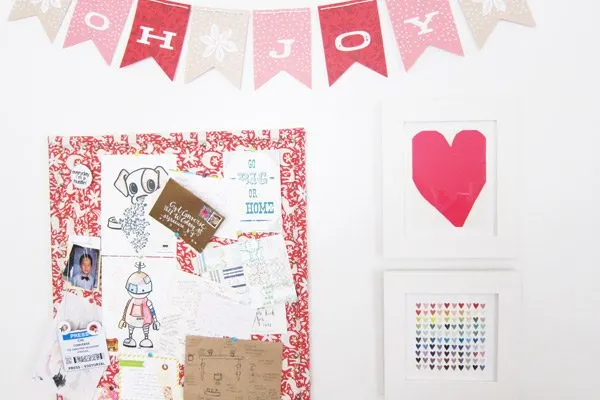 Perfect as Valentine's Day gifts, I selected a pairing of three heart-themed prints all in white frames. (You can purchase Minted's prints with or with frames in your choice of white or black, in sizes ranging up to huge 44×60″ poster size prints. Love!) I went with an 8×10, an 8×8 and a 5×7. I'm moving in a few weeks, which means the apartment is currently in shambles. This didn't keep me from immediately hanging these pretty little things up over my desk. I can't wait find a space for them in our next place!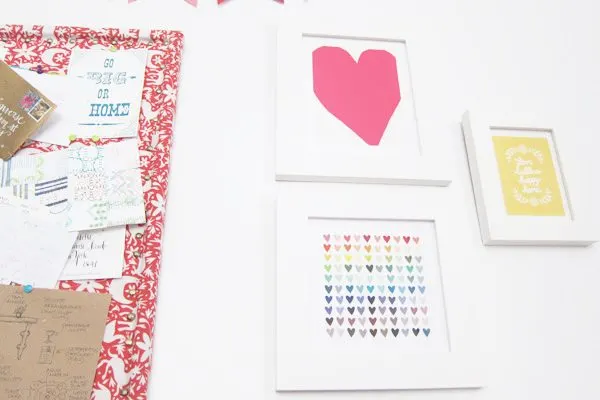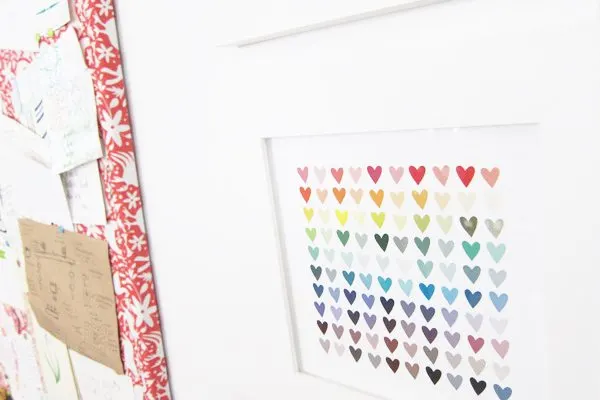 Hi. Totally adorable, right? Not only would they make amazing Valentine's Day gifts, but I am also dubbing them perfect as engagement, wedding and anniversary gifts, too. The printing quality is fantastic, the frames are pretty incredible for the price and they already come with hangers on the back so literally all you have to do is tap a nail into the wall and hang these bad boys up. Maybe you should gift yourself with one (or two), too. I suggest it.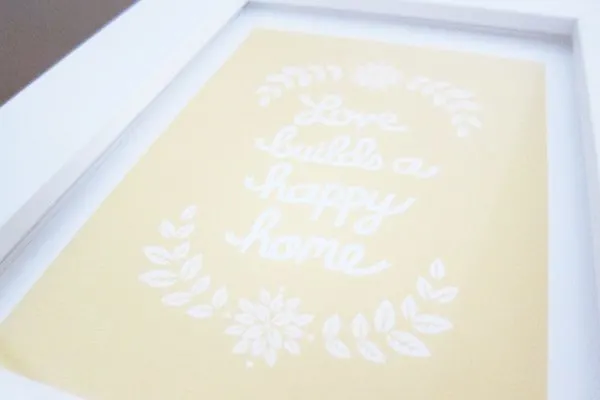 Oh, that bunting? It's also from Minted and their new line of party decorations. It's been hanging over my desk for months and although it's technically meant for the holidays, I may just rock it all year long!

[Photos by Cyd Converse.]
This post was sponsored by Minted. Read more about our editorial policies.