Well, I'll be danged. Can you even believe that Valentine's Day is next week? As in, a week from tomorrow. Wow. Why, hello, mid-February, where did you come from? Naturally I couldn't let the occasion pass us by without talking about a little Valentine's Day appropriate fashion. Date night fashion, naturally. This look is super feminine and romantic and I'm kind of digging it for that reason. An impossibly pretty floral dress, a rockin' pair of booties all decked out in bows and a bright pink lip? I'm so into it. Throw on some cool geometric earrings and maybe a long gold necklace and you're set to steal your Valentine's heart all over again!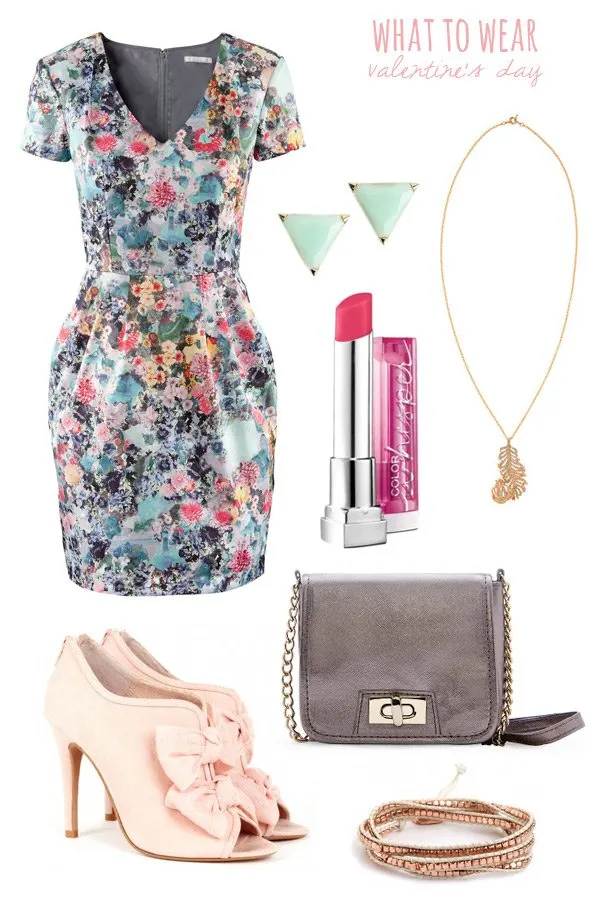 [Shop: Floral dress | mint earrings | feather necklace | lipstick | purse | bracelet | bow booties.]
This post includes affiliate links. Read more about our editorial policies.