At the time you are reading this, I want you to picture me doing cartwheels. As in literal cartwheels. Probably in a circle around the house. Most likely in excess, pretty much all day long. Today I am so excited to bring you the long overdue redesign of The Sweetest Occasion! As these projects tend to go, this has been a few months of long nights and weekends in the making. Really though, I've been wanting to make this happen for nearly a year. Thus the cartwheels and the boundless excitement this morning.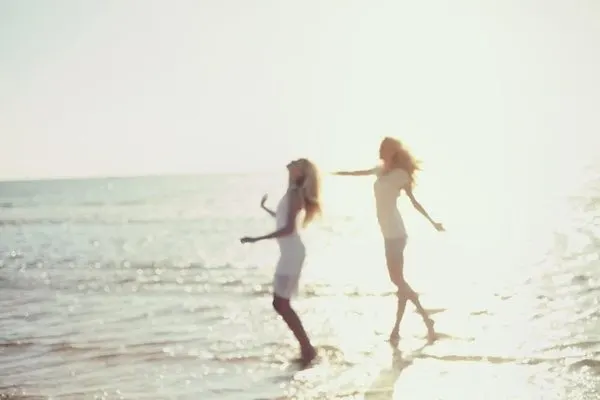 [Photo by Nirrimi.]
As always the new site has been a true labor of love, a collaboration between myself and two of my best girls, Ami of Elizabeth Anne Designs and Carolynn of Two Brunettes. Trust me when I say, I've literally been staring at Photoshop files and Ami has been staring at code for weeks now. Basically without end. And Carolynn has gotten far more, "uh, hey, can you help me design this-that-or-the-other-thing" emails than you can shake a stick at. I am the queen of spreadsheets, Google Docs and daydreams and they are the queens of helping me bring those dreams to life. This was our fourth such project together in as many years, which I believe warrants a little walk down memory lane before we dig into all the new goodies in store for you!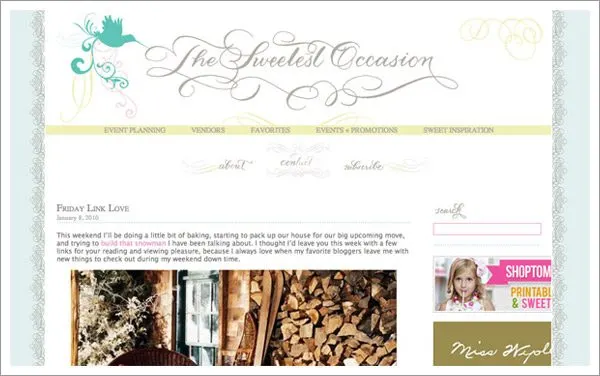 [The Sweetest Occasion, 2009.]
In the fall of 2009, I made the official leap. I knew I was passionate about blogging and wanted to someday call it my full-time job. So I bid adieu to Blogger, made the move to WordPress and called on some of my favorite people to help me make it happen. The original site featured calligraphy by the amazing Debi Zeinert of The Blooming Quill, whom I truly adore. And it was all about the pretty. Looking back, I can't believe how much things have changed, but trust me when I say that in 2009, my whole little team of awesome people was basically head over heels in love with this site design!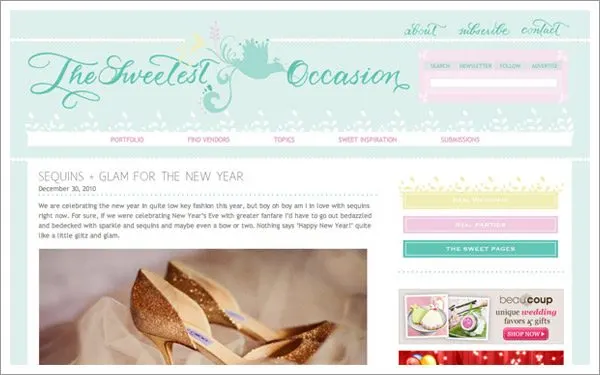 [The Sweetest Occasion, 2010.]
A year later, we switched things up again! By this point I'd learned a lot more about site design optimization so I wanted to do things like make the images bigger and pack in more resources for readers. This redesign included more of Debi's calligraphy and at the time we designed it I was mad about this site. Ironically, it was the shortest lived site design, only staying up for about seven months. That's when I began blogging full time and things got crazy!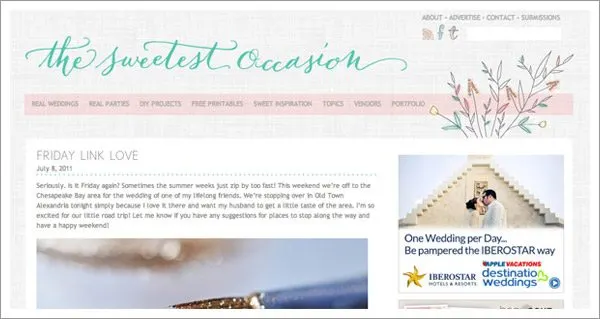 [The Sweetest Occasion, 2011 + 2012.]
In May of 2011, I began blogging and freelancing full time. Immediately I knew I had to make some changes to the site to optimize it for readers and for ad delivery. (Because, let's be honest. Ads are what keep blogs alive and bloggers fed and clothed!) I also unveiled an all-new logo created by the incredible Nicole Black of The Left Hand Calligrapher. I was obsessed with two of Nicole's styles and she adapted them into a custom hand that was (and still is) prefect for my vision of where The Sweetest Occasion was headed. Up until today, this has been the way the site has looked for over 18 months!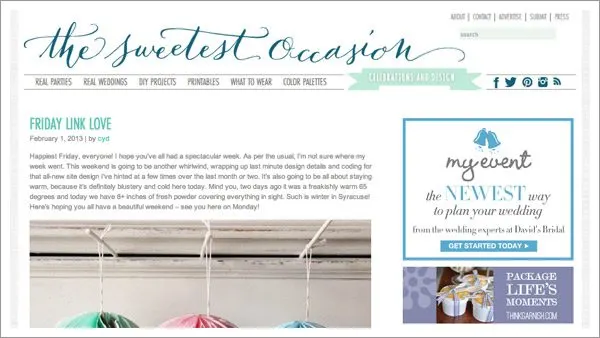 And here we are today! My goal with this redesign was just to make things brighter, cleaner and happier for 2013. So I got to work playing with fonts and colors, Carolynn came to the rescue to lend her mad design skills, I dutifully designed more pages and details than I even tell you and then Ami worked her coding magic. In addition to a fresh new look, behind the scenes a whole lot has happened to make the site a much better resource to help you design a life of celebration. One of my favorite new little features? When you hover over a photo, you'll now instantly be able to pin the images you love to Pinterest in a flash!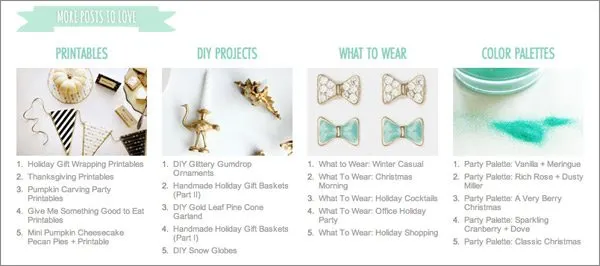 We've added easily navigable links throughout the site (including down at the bottom of the page so scroll on down) to help you quickly find the content you love best. Color palettes, What to Wear posts, printables and DIY projects will only be a click away at all times. Not sure where to start or just need general inspiration? At the bottom of the page you'll find highlights of recent posts to help you discover new things.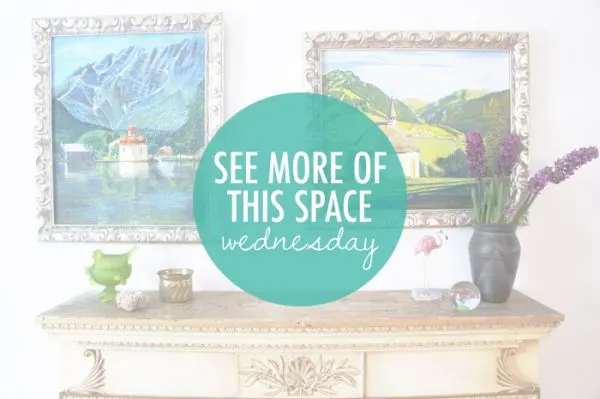 One of the things I am most excited about? We're rolling out slideshows and galleries to bring you even more ways to be inspired! And to go along with it, I have a whole bunch of new content in the works, created to bring you more of the things you love and more reader requests to life. Those of you who have wanted The Sweetest Occasion to start covering more home decor and living posts? You're finally getting your wish! Stayed tuned on Wednesday for a new column, which is the first step in bringing you just that. And trust the girl with the architecture degree when she says that interior design is her first love so if we're doing this, we're doing it right!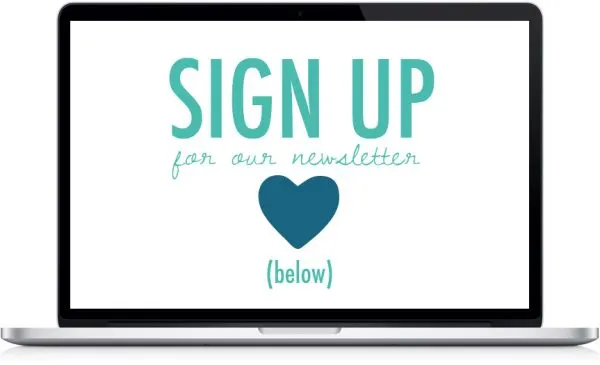 Oh, and newsletters. They're here and they're so 2013! At the bottom of the page you'll find our newsletter sign-up form. Add your name to the list to get exclusive content and lovely finds to help you break up the work week. Think pretty parties, special discounts and promotions, mini DIY projects, limited edition printables and more! (Newsletters will be sent no more than once weekly and your information will never ever be shared. )
[Photo by Hank + Hunt for The Sweetest Occasion. Tutorial here.]
My hope is that in the months and years to come, The Sweetest Occasion will continue to grow and inspire, becoming your go-to source for all things entertaining and living. From designing beautiful parties to creating a home that makes every day feel like a celebration, I want to bring all of my passion for parties and design to life in a way that helps you take that inspiration and introduce a little fresh beauty into your world. So to that end, please click around, stay awhile and be sure to let me know what you think! I'd love to hear your feedback. You guys are the reason I'm able to do what I do and I can't thank you enough for all of your support over the years. xoxoxo