Well, gang it's happening. By this time next week I'll officially be 30 and gearing up for my birthday party next weekend. I'm not really sure where my 20s went, but you can bet I intend to say goodbye to an awesome decade in the cutest outfit I can muster. While this look is a little glam for the festivities in the works for my own celebration, I do still think it's pretty perfect for any birthday girl to rock. The emerald sweetheart dress, the floral clutch, the glitter pumps. Every little bit is perfect in my book. Throw an ivory blazer on top and it's basically a winning combination of romantic, flirty and trendy. Just whatever you do, don't forget the glitter pumps. Every girl deserves a little bit of glitter on her birthday!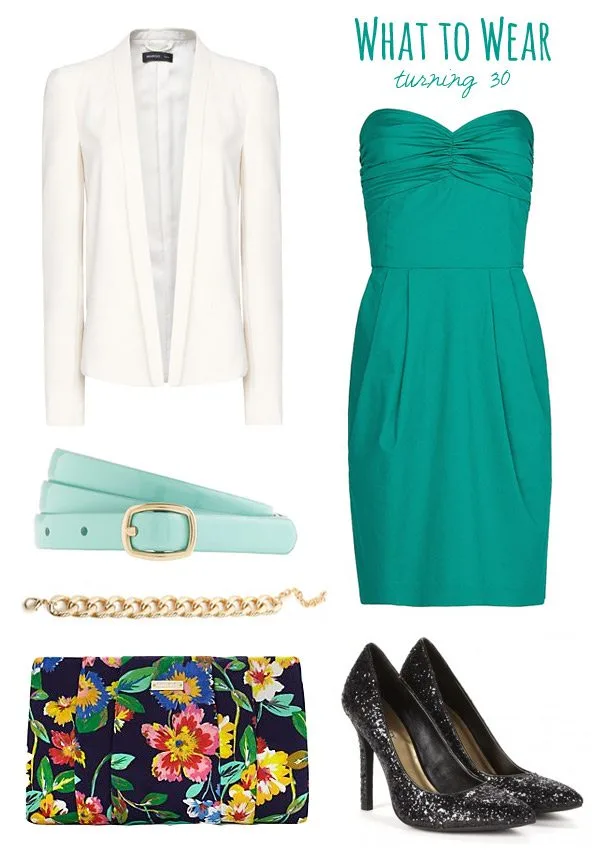 [Shop: Blazer | dress | glitter pumps | floral clutch | chain bracelet | mint belt.]
This post includes affiliate links. Read more about our editorial policies.