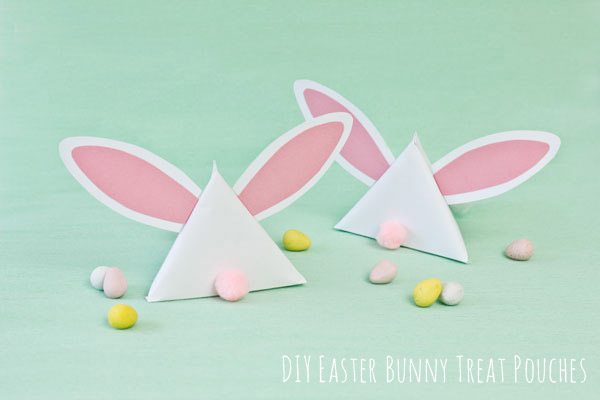 After the baskets have been filled and the eggs have been hunted this Easter, why not keep the fun going!? These little bunny treat pouches make a great little takeaway for an Easter brunch or dinner, and can even act as place cards too! Fill them up with sweets (Cadbury Mini Eggs are always my Easter candy of choice!) and set them each place setting, or use them as favors at your Easter party!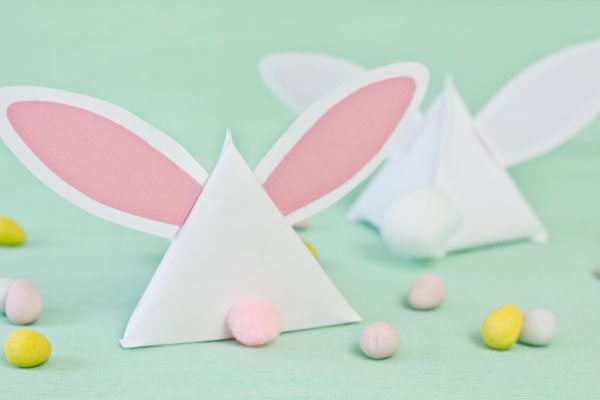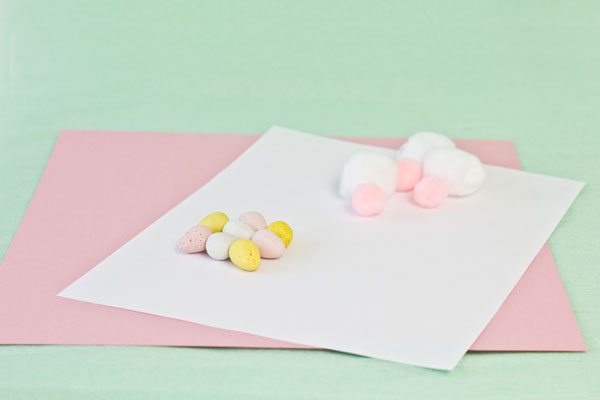 Supplies –
White copy paper
Pink and white cardstock
Pink pom poms
White cotton balls
Double stick tape
Glue
Treats (for filling, of course!)
Cut a piece of white computer paper to be 9″ by 4.5″ and double stick tape together the two short sides to form a loop. Pinch together the edges of one side of the loop together to flatten it. Fold the edge over twice and seal with double stick tape.
Fill your pouch with candy or whatever you so please. Now, going in the opposite direction of your already-sealed edge, pinch together the two open edges to close the pouch.
Flip your new pyramid shape over so you can use the surface you're working while you fold over the edge (twice) and seal with tape again. This side is a little trickier to do. If you end up with any creases in your pyramid, you can usually "pop" them out by pulling on the corners.
Now cut two bunny ears out of your white cardstock, and two inner bunny ears out of your pink. Tape these together to form your final ears!
Fold back the bottom edge of your ears to form a tab. Using tape or glue (your choice!), adhere the ears to the sides of your pyramid.
Glue a cotton ball to the bottom back corner of your bunny for his tail, and a pink pom pom for his nose to the front. And then, you have a cute little bunny, filled up with treats!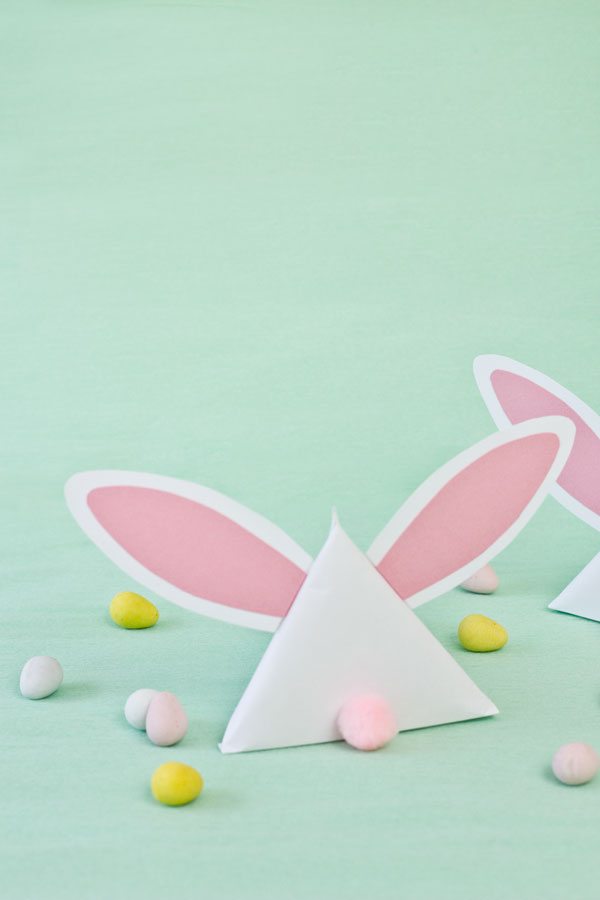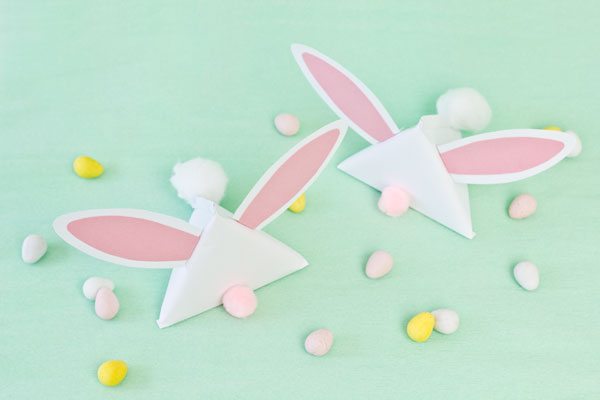 Happy Easter!

[Photos by Studio DIY for The Sweetest Occasion.]
The fine print: Please link with love! As with all of our posts, DIY projects featured on The Sweetest Occasion may not be copied, distributed or reproduced without express written permission. Love and links are always appreciated! If you'd like to share this post, please link to this post directly for the DIY tutorial and do not include the instructions in your own post. Thanks so much! xoxo