This post was sponsored by Keep. Thank you for supporting the sponsors that so generously help keep The Sweetest Occasion rockin'!
When thinking about our new apartment, having a pretty little bar cart is definitely on my wish list. What better way to show off all my favorite glassware, I say! To keep everything on that wish list organized, I've been using Keep for a couple of months now and absolutely love it. Think of it as Pinterest meets shopping, blending inspiration with easily shoppable products that you'll want in your home and in your closet. All of these items are safely tucked away in my Bar Fly collection, so I can easily track the bar carts and accessories that I'm loving and ultimately make a decision as to what things we'll be purchasing for our new home. Although, I'm also considering a console table to serve as a bar cart. I love the poppy red color of this one and I think the scale could potentially work great for us in the space we have allotted.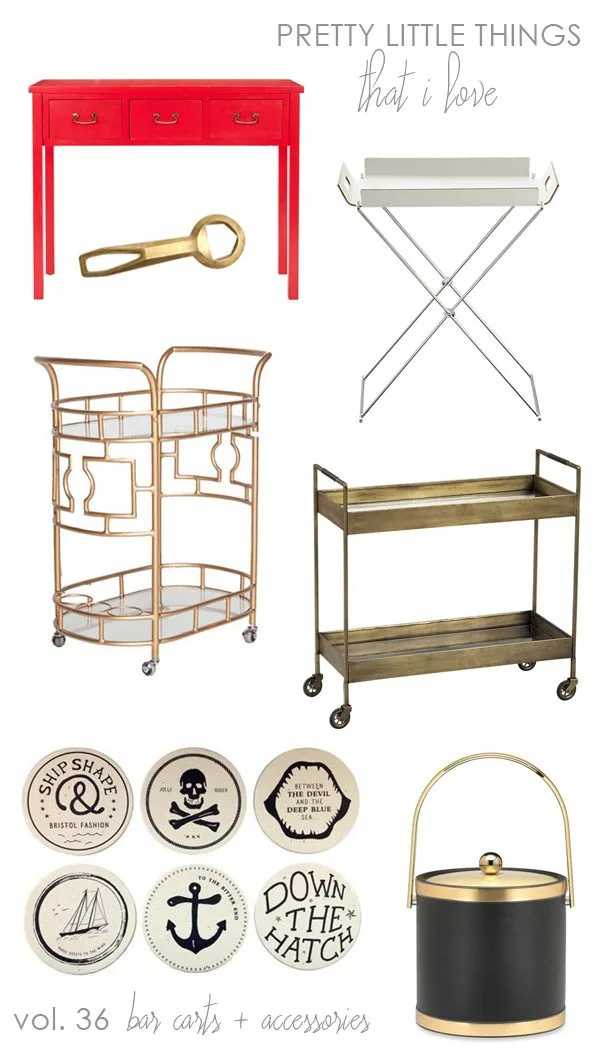 So how does Keep work? It's simple! Users create collections based on the things they love and want to buy (or as is my case, really want Santa to bring them come next holiday season). While I love Pinterest to no end for cataloging inspiration, ideas, recipes, photographs and more, I am loving Keep for bookmarking the items I may want to purchase at some point. I find it really easy to keep them organized and then I can just click right over to the retailer to purchase when the time comes. And with collections such as my Underfoot and Sweet Dreaming collections, I can easily find the rugs or bedding I'm eying. Plus if shopping is the name of your game, you can scroll through what everyone else is keeping in their collections to discover new products and retailers. (I think that's my favorite part!)
Oh! And guess what? In the coming weeks Keep is going to be sponsoring an amazing giveaway, helping one reader get a jump start on making their house a home, too. So get excited! And in the meantime, pop on over and start keeping all your favorite items!

[Shop: Red console table | bottle opener | white tray table | bronzed libations cart | ice bucket | nautical coasters | gold bar cart.]
This post was sponsored by Keep. Read more about our editorial policies.