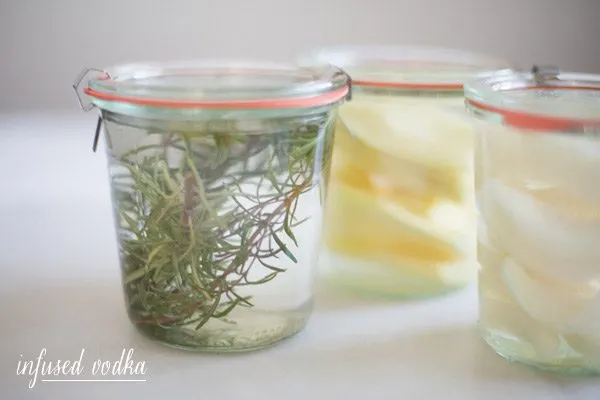 Over the last year or so I've become quite the sucker for infused vodkas. They make incredibly refreshing cocktails and packaged in pretty jars or bottles they make really lovely hostess or housewarming gifts, too. Today I am thrilled to have the amazing Monica Wang sharing her method for creating infused vodka. You can experiment with whatever fruit or herbs you love best, but Monica made hers with rosemary, ginger and Asian pear. Talk about delicious! (I especially love the idea of the Asian pear – yum!)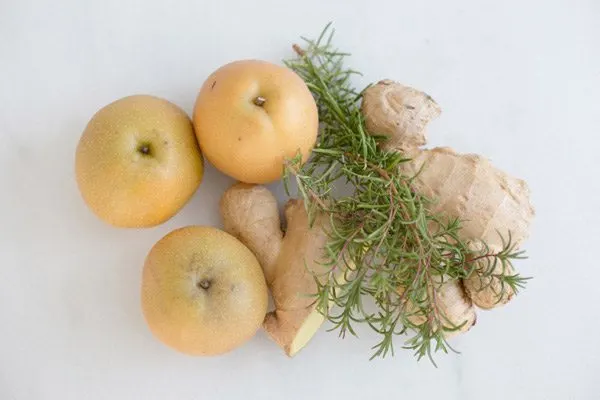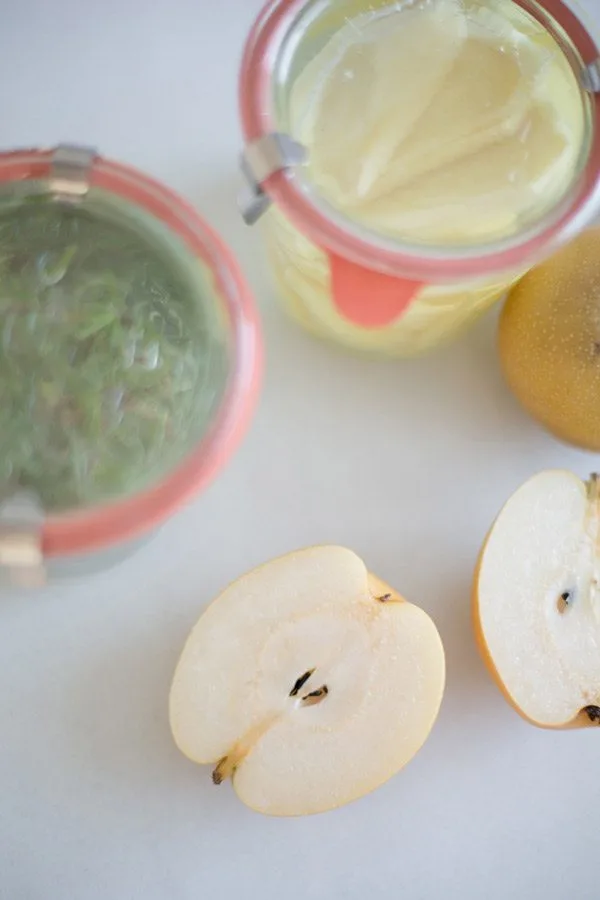 Start by making sure your jars are completely cleaned and dried thoroughly. Then place your herbs or fruit in each jar. For rosemary infused vodka, first crush the rosemary a bit with the back of your knife to help release the essential oils before placing in the jar. For the Asian pear, peel and deseed the fruit then chunk it up – this will increase the surface area of the fruit and allow it to impart more flavor into the vodka. With the ginger, peel it and cut it into small pieces similar to the pear. Next, pour vodka into each jar until the fruit and herbs are covered. You'll need approximately 1-1/2 to 2 cups of vodka per jar. Use your favorite vodka, but as is always preached around here – make sure to skip the cheap stuff! It's not going to do you any favors. Ever.
Cover your jars and leave them in a cool, dark place to steep for a few days. Then give your vodka a little taste test to see how much flavor has been infused into the vodka. When the flavor level is how you'd like it to be (keeping in mind, the longer it sits the more flavor it will develop), use a cheesecloth and/or sieve to strain out the solids from the vodka. Then mix yourself up a cocktail!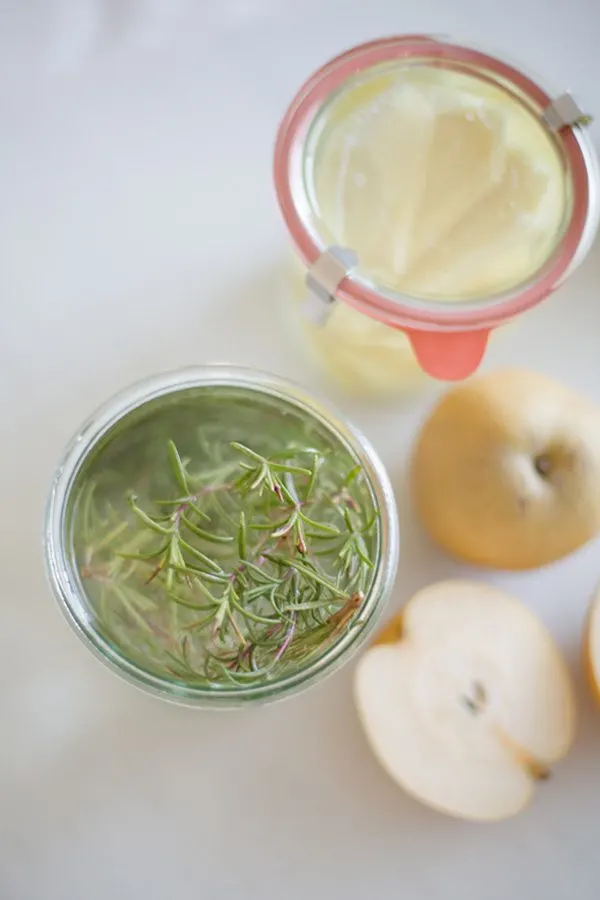 Many thanks to Monica for sharing her infused vodkas – be sure to pop over and check out her beautiful blog!
[Photos + recipe by Monica Wang.]