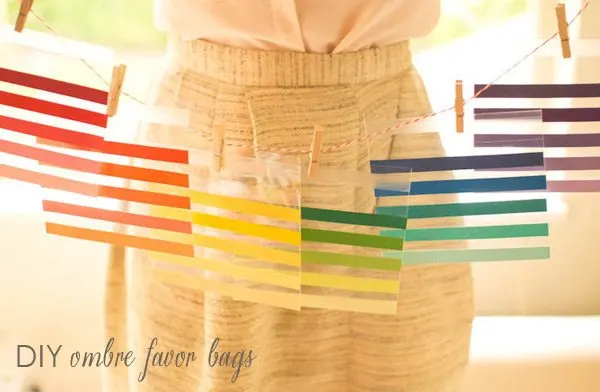 Today's DIY tutorial comes to us from Maxine, creator of Tulle Box Designs, and a lover of packaging and DIY. (Yup, she's totally my kind of lady.) Maxine is showing us the sweetest little idea for making ombre stripe favor bags. Perfect for parties, weddings, showers or even gift wrapping, I love how colorful and fun these favor bags are – and we all know about my love affair with stripes so I don't need to fill you in there. Many thanks to Maxine for sharing this fabulous project! For more of her packaging ideas, pop over and check out her DIY gallery.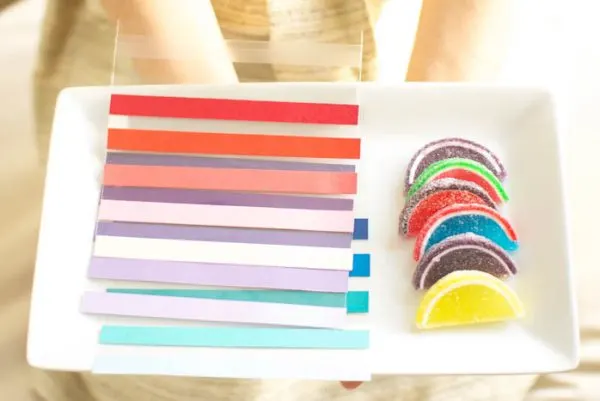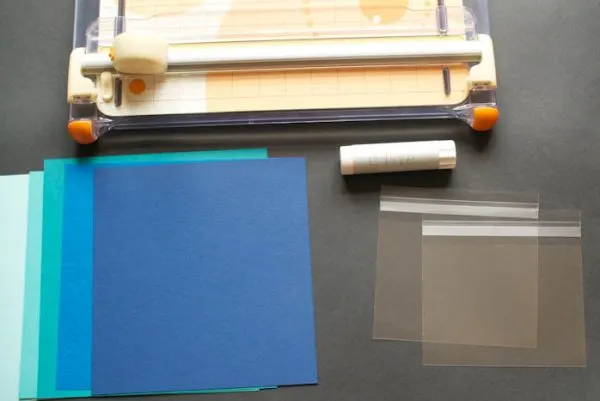 Cardstock in assorted colors, in shades that create an ombre effect
Paper cutter
Glue
Cellophane party favor bags (available at craft and party stores)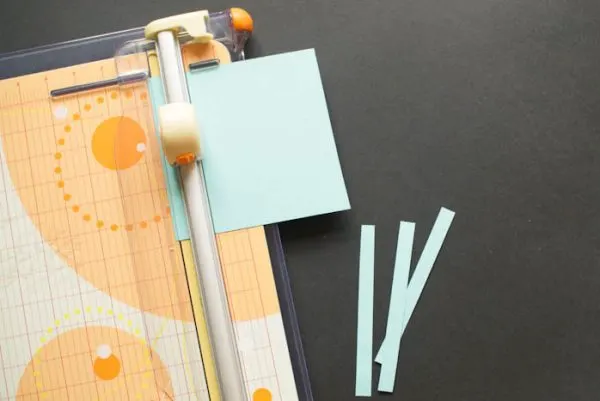 Using your paper cutter, cut 1/2″ strips of cardstock measuring the same width as your cellophane bags. You'll need strips of each of your cardstock colors to help you form the basis of your ombre. These bags feature five stripes, each in a different shade of the respective color, but you can play around and see what you like best on your bags!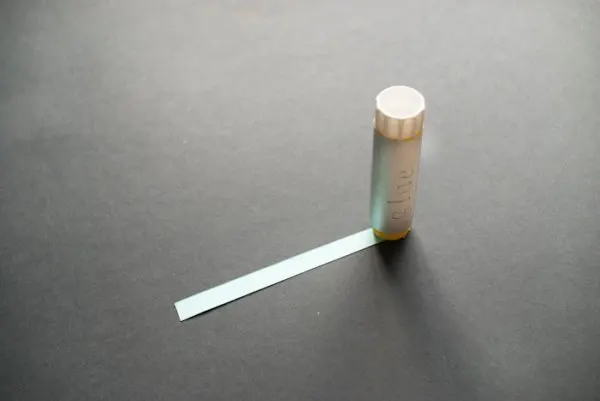 Apply glue to the backside of each cardstock strip. A glue stick works great or you could also used a double-sided adhesive, typically scored in the scrapbooking section of your local craft store.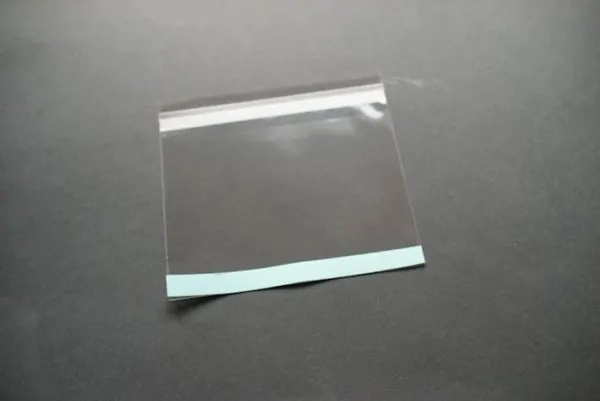 Starting at the bottom of your bag, stick your cardstock strips to the bag, applying pressure to adhere them fully. You'll want to start with either the lightest or darkest of the colors and repeat with the other colors, leaving 1/2″ space between each stripe. Allow the glue to dry and set completely and you're all done! Now just fill up your bags with goodies or treats in color-coordinated colors and you have basically the coolest favor bags going.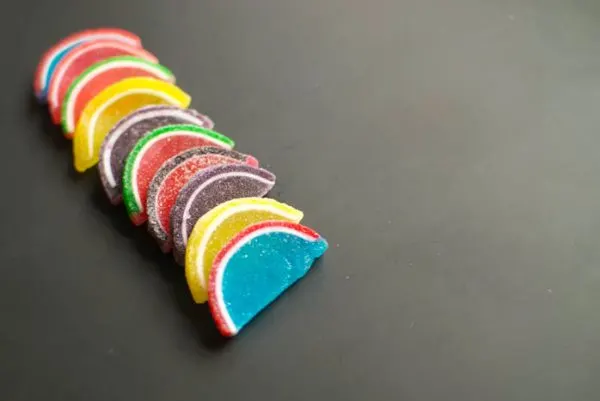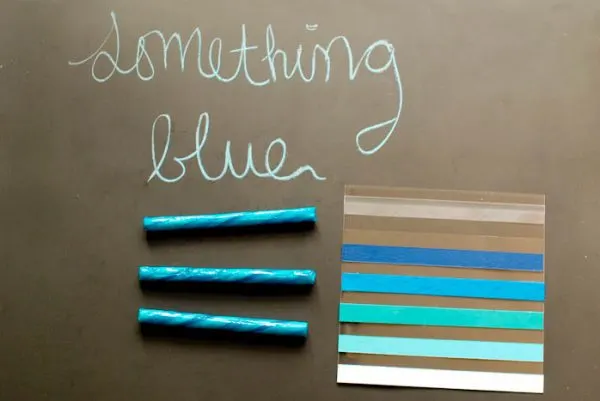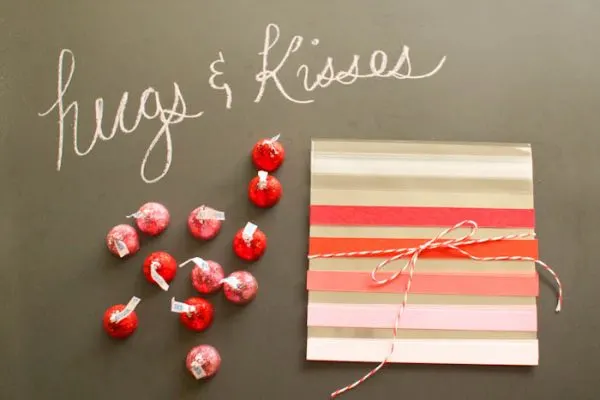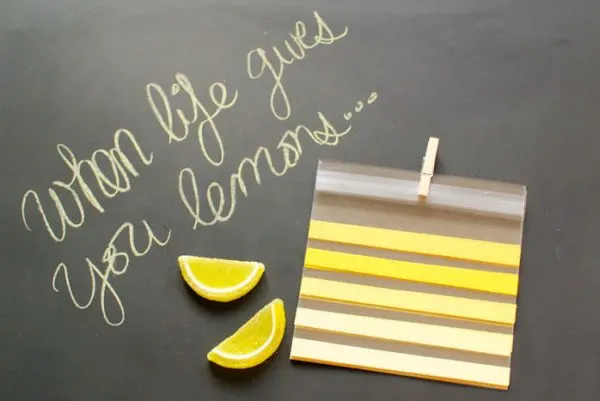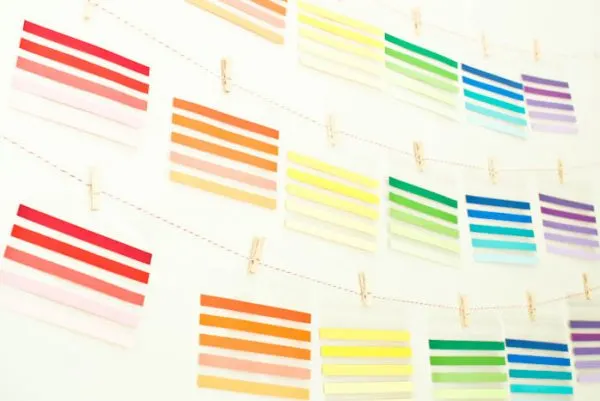 [Photos by Tulle Box Designs for The Sweetest Occasion.]
The fine print: Please link with love! As with all of our posts, DIY projects featured on The Sweetest Occasion may not be copied, distributed or reproduced without express written permission. Love and links are always appreciated! If you'd like to share this post, please link to this post directly for the DIY tutorial and do not include the instructions in your own post. Thanks so much! xoxo