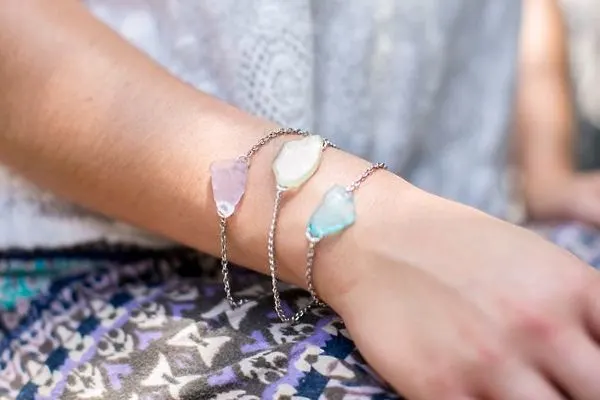 It's the time of year I start wishing I had a beach in the backyard. Even one within a 250-mile radius would do! Because summer days are meant for collecting sea shells, building sand castles and relaxing with a good book. Everything should be easy – even your jewelry! And if you're a bracelet lover, you've probably noticed that delicate bracelets are in. The trend is all about wearing a "tiny stack" of several smaller, simpler pieces for your arm party. My favorite way to wear this trend is to group together several (3 or 5) of the same kind of bracelet in slightly different colors. And sea glass is perfect for a beachy summer vibe!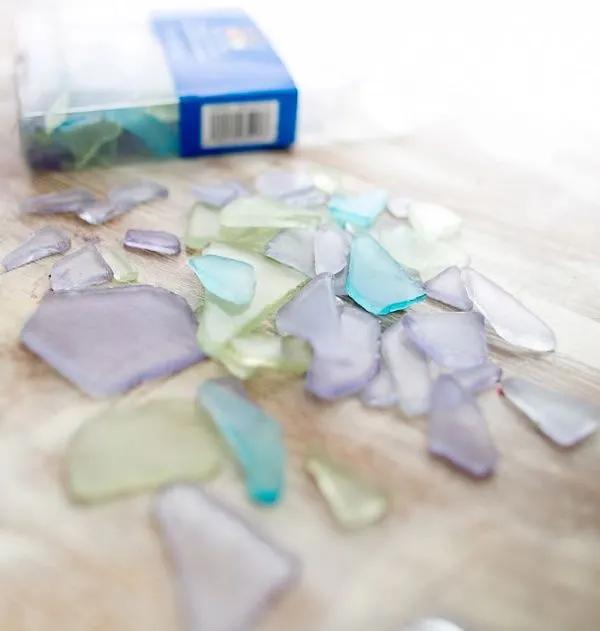 The soft purples and clear water blues of sea glass instantly makes you think of the beach. Found in the mosaic section of the craft store, the shapes come in a random assortment of sizes, making some perfect for delicate bracelets and others just right for simple stud earrings.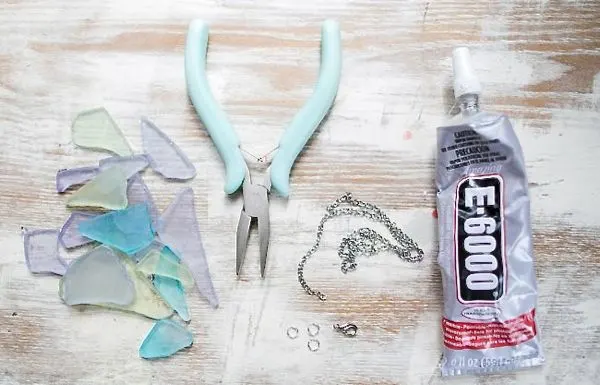 Supplies –
Sea glass mosaic pieces
E-6000 glue
Silver chain (about 6 inches per bracelet)
6 small silver jump rings per bracelet
1 lobster clasp per bracelet
Jewelry pliers
Stud backs or French wire hooks for earrings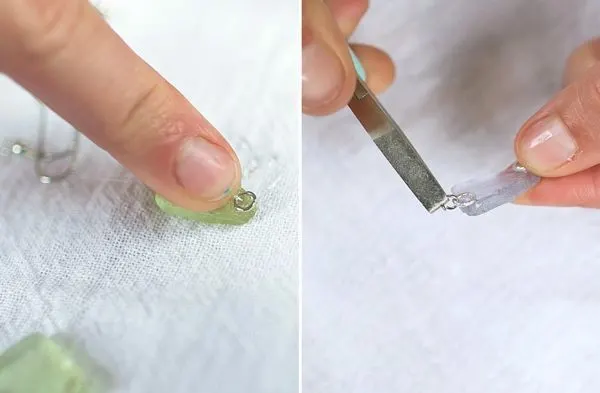 Using the E-6000, glue a small jump ring on either side of the sea glass piece. The edge of the jump ring should extend out from the sea glass a tiny bit. Let this dry overnight. (Note: I originally tried to drill a small hole on either side – no luck! If you have the necessary diamond drill bit, definitely give that a try.) After the glue is completely dry, attach a small jump ring to each side.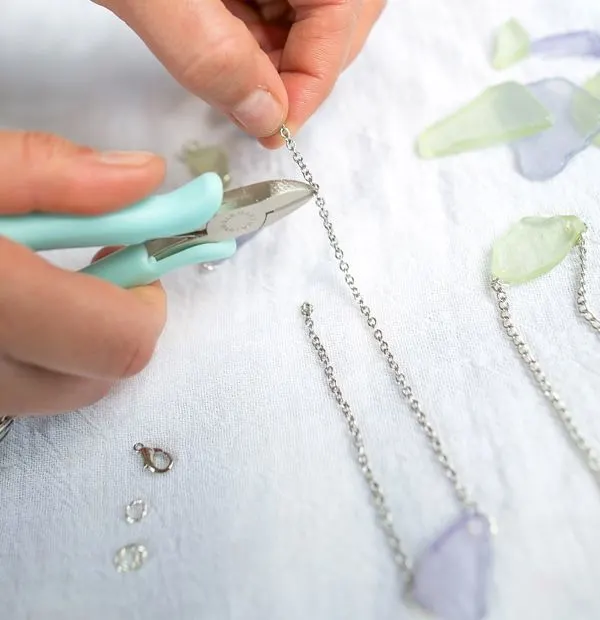 Cut two pieces of the silver chain and attach them to the sea glass via the jump ring. Measure your wrist and trim the chain length with the pliers.
Attach a small jump ring on each end of the chain and add the lobster clasp to one side. Repeat to make as many bracelets as you want!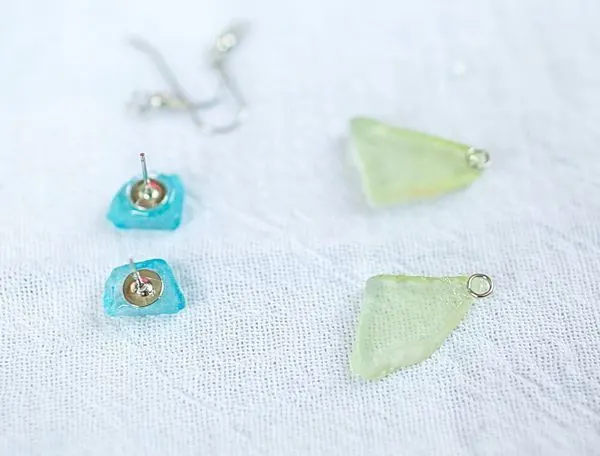 To make earrings, simply find two small pieces that are roughly the same size and glue a stud backing on one side of the glass. If you like your earrings to dangle a bit more, glue a jump ring to the top of the glass with E-6000 and attach a French earring wire hook.
Now, who else is really ready for a trip to the beach?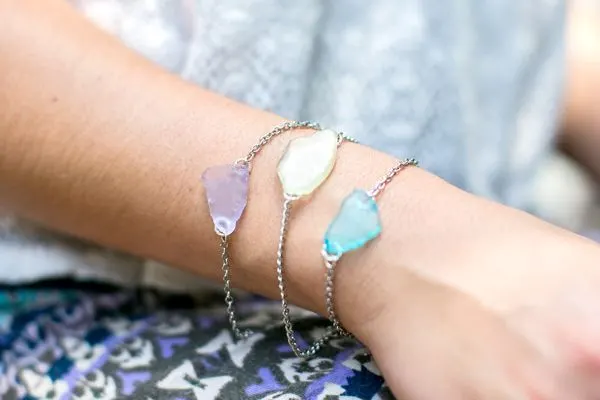 [Photos by Henry Happened for The Sweetest Occasion.]
The fine print: Please link with love! As with all of our posts, DIY projects featured on The Sweetest Occasion may not be copied, distributed or reproduced without express written permission. Love and links are always appreciated! If you'd like to share this post, please link to this post directly for the DIY tutorial and do not include the instructions in your own post. Thanks so much! xoxo