by Kelly Lanza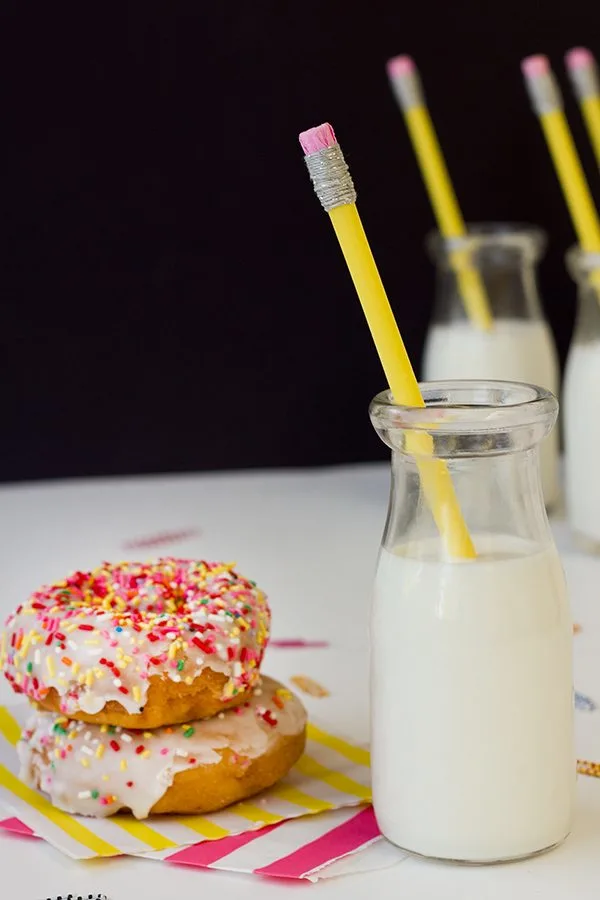 It's back to school season and I always think it's a super sweet idea to have a very special first day of school breakfast! That's where these pencil drink stirrers come in. No, I am not asking you to put actual pencils in your kiddo's milk. (Please don't do that!) These faux pencils are made from straws, and make the perfect and easiest touch to a morning celebration before the little ones head off to their new year of school!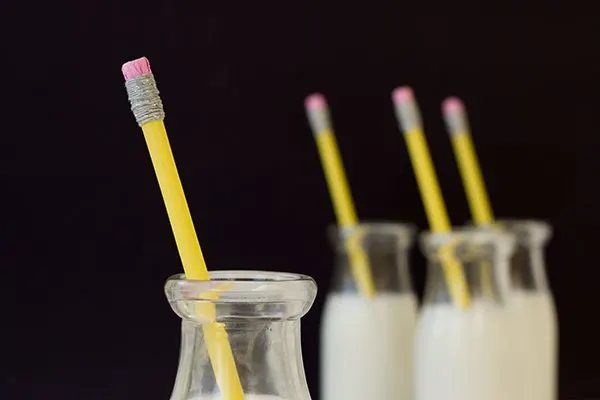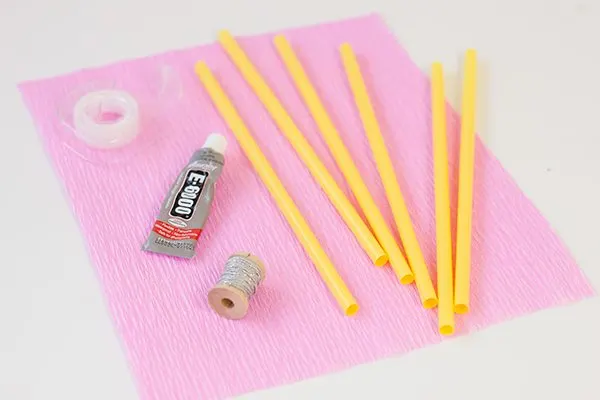 Yellow straws
Pink crepe paper
Silver twine
Double stick tape
Strong glue or super glue
Scissors
Cut out 1″ squares from your pink crepe paper. Prepare your straw by wrapping the top in double stick tape. (You can skip this step in a pinch, but it does help the crepe stay in place while you wrap!)
Wrap your crepe square over the top of the straw. Starting about 1/4″ down, wrap your silver twine around the crepe paper and down about half an inch, tucking the end of your thread under as you go.
Once you've wrapped about a half inch of your straw in twine, trim the end off and place a tiny dot of glue on the twine to secure it to the wrapped portion. Let dry and… done!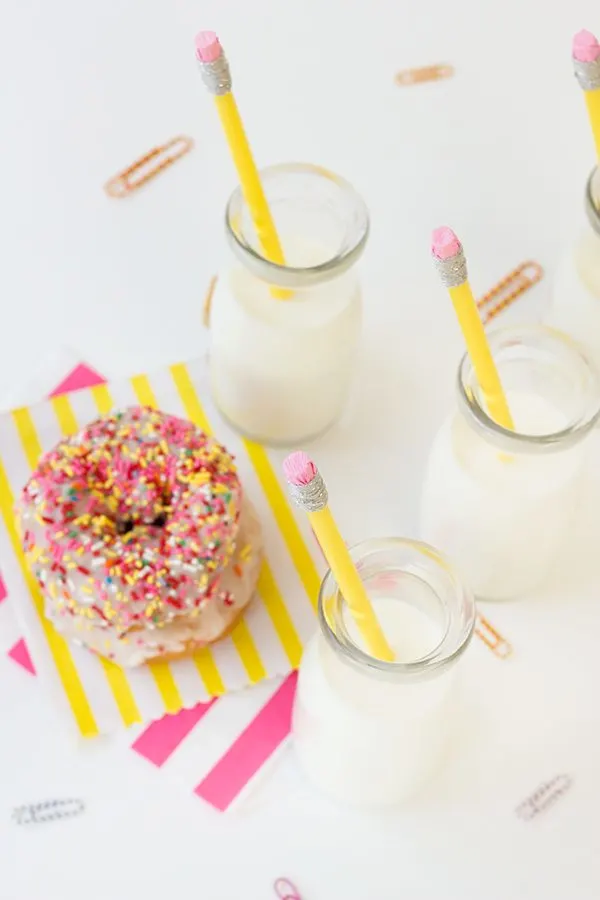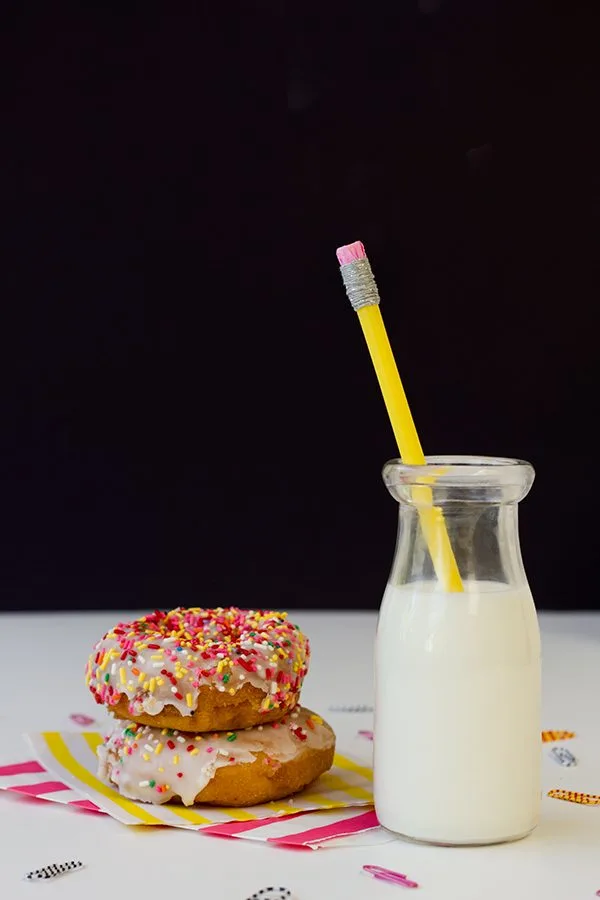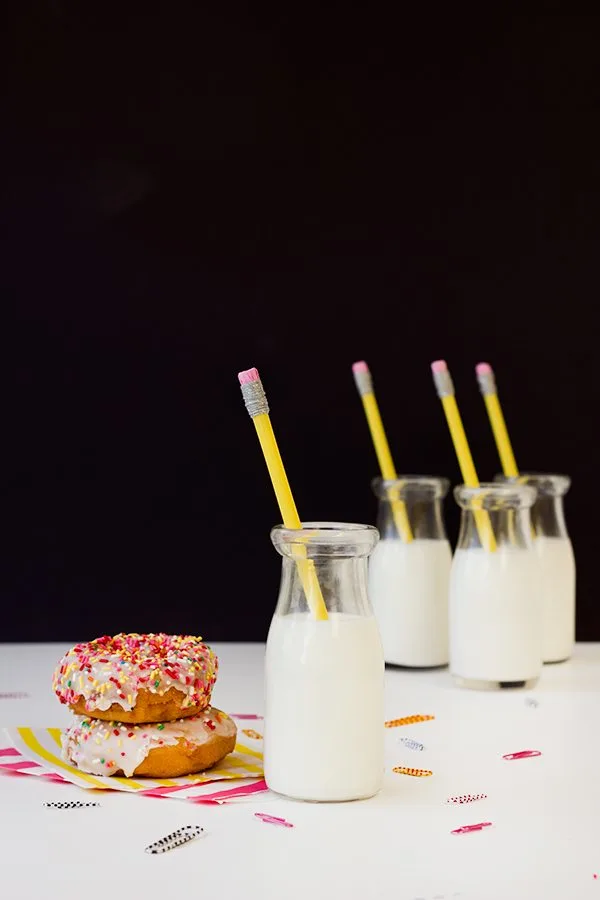 Pop in a glass of milk or OJ for a special back to school surprise! Donuts are also a welcomed surprise, though the teachers might not appreciate the sugar high. Shh!

[Photos by Studio DIY for The Sweetest Occasion.]
Sources –
Straws from IKEA
Silver Twine from We Love Citrus
Milk Bottles from ACME
The fine print: Please link with love! As with all of our posts, DIY projects featured on The Sweetest Occasion may not be copied, distributed or reproduced without written permission. Love and links are always appreciated! If you'd like to share this post, please link to this post directly for the DIY tutorial and do not include the instructions in your own post. Thanks so much! xoxo