Turns out, last week's ode to indigo didn't quite get my love affair with the color out of my brain. In fact, it may have only served to reaffirm my love. So as I do, I've found myself gravitating toward any number of lovely things sporting indigo as of late. From the most gorgeous indigo tablecloth to a pretty stunning pair of earrings, there is essentially no end to my conviction that just about everything should be blue and beautiful at the moment. Luckily for all of us, I think indigo is here to stick around for a bit so you can bet I'll be stocking up on all the pretty things.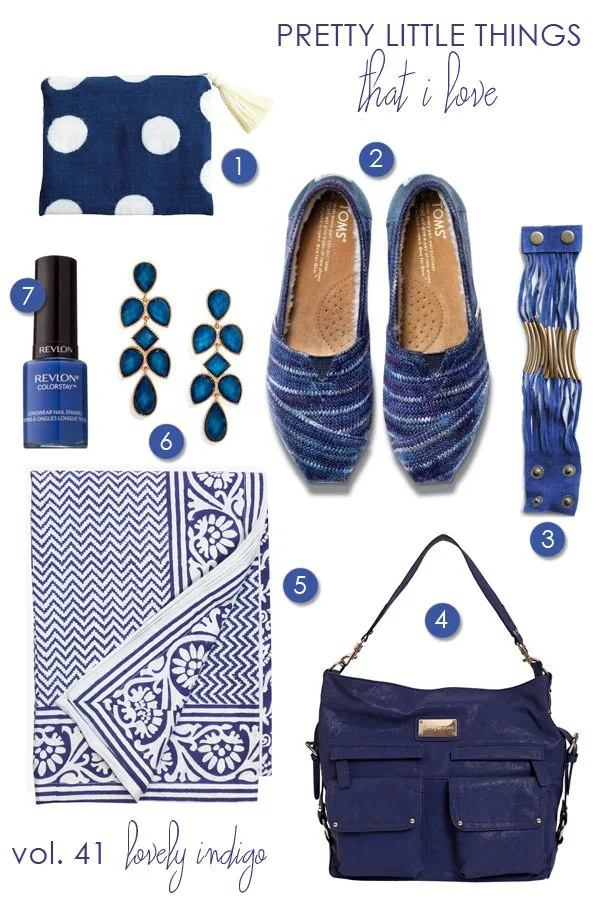 [Shop | 1: Polka dot pouch | 2: Indigo Toms | 3: Cuff bracelet | 4: Camera bag/purse | 5: Tablecloth | 6: Earrings | 7: Nail polish.]
This post includes affiliate links. Read more about our editorial policies.