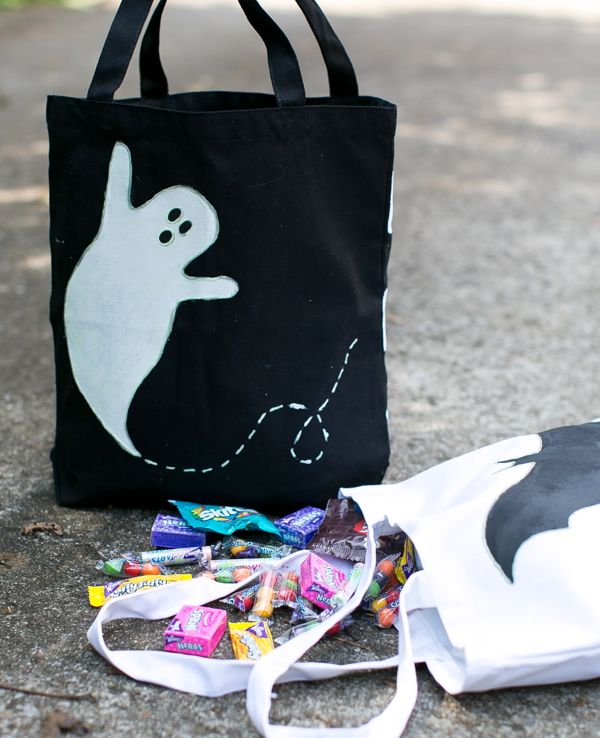 Halloween is quickly approaching! (Believe it or not.) Have you started thinking about your costume? Your kids' costumes? I'm lobbying my kids to go as WordGirl and Captain Huggy Face but I have a feeling we'll wind up as a princess and a super hero – again. Since no one will let me get creative with their costume, I've resorted to getting crafty on tote bags. These trick or treat bags glow in the dark! It's the coolest thing ever!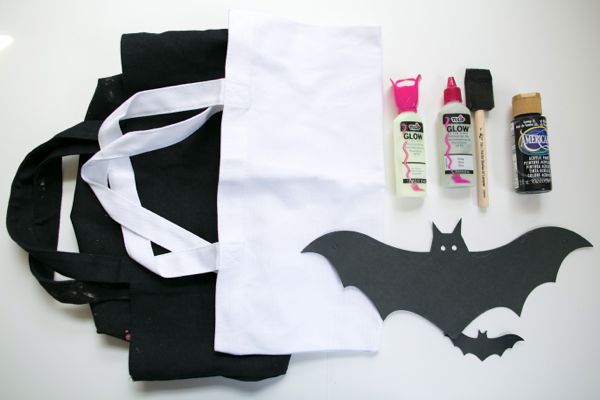 Supplies –
White or black tote bag
White or black paint
Glow in the dark fabric paint
Bat stencil or other spooky shape
Paintbrush
Stencil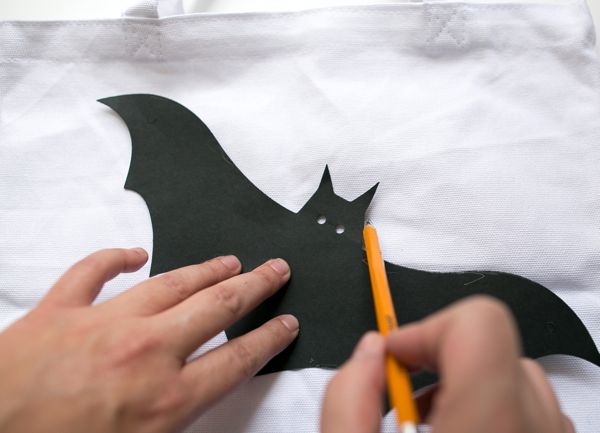 Start by tracing the shape with a pencil onto the tote bag. For the bats, I used 2 sizes of a stencil and just freehanded a shape for the ghost.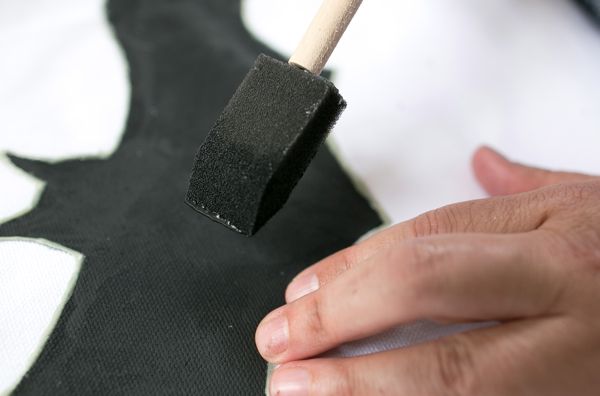 Paint in the shape with either black or white paint, depending on your bag color. Yes, you could skip this step and go directly to painting with the glow-in-the-dark paint. But since the glow paint doesn't have much color in the daytime it's nice to still have a big, graphic shape.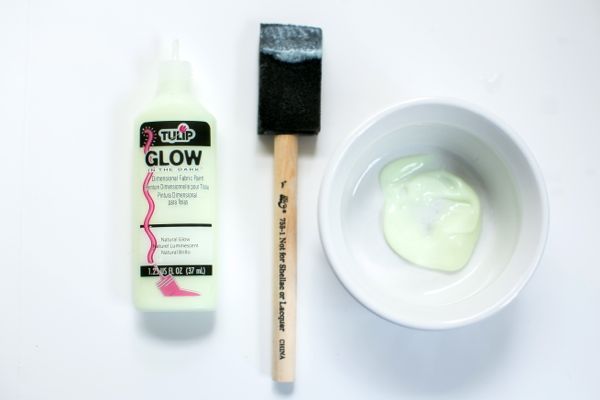 Most of the glow-in-the-dark fabric paint comes with a fine point tip. Squeeze some out in a dish when you need to paint.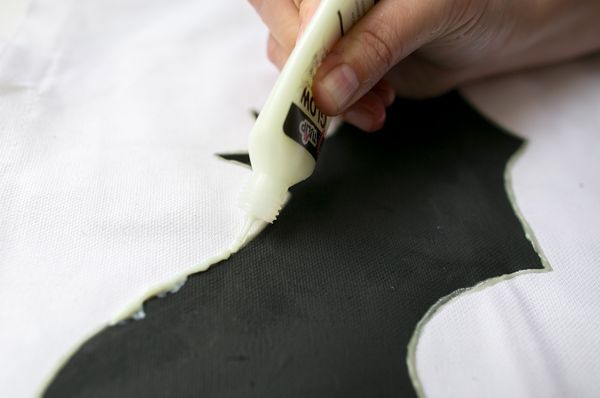 Outline the shape of the bat with the glow paint applicator tip and let it dry.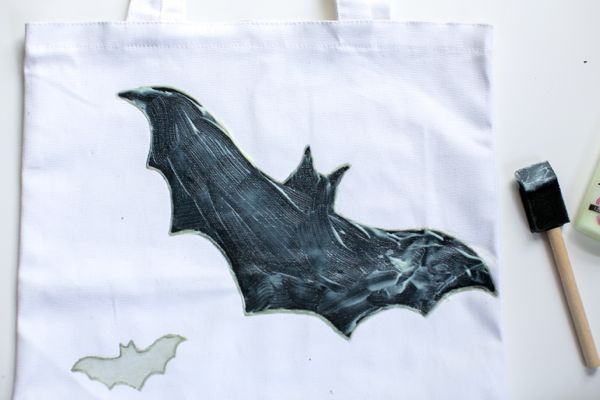 Then paint in the shape with 2-3 coats of paint, letting it dry between each one.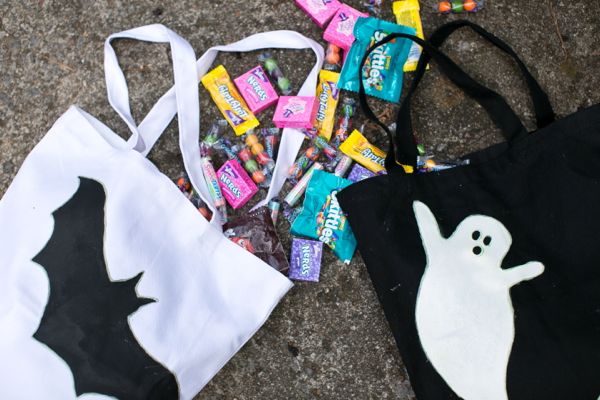 I love the simple graphic shapes. And, of course, the glowing!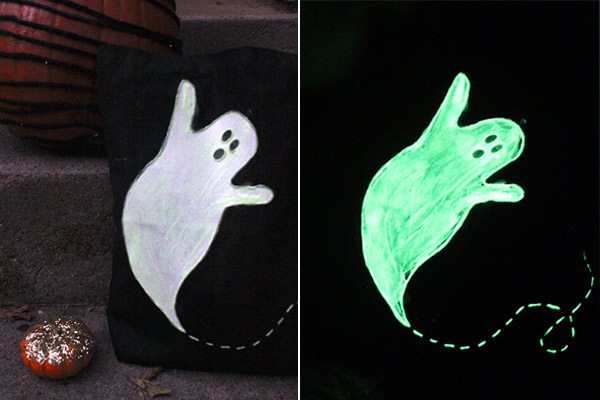 These would also be great to personalize with a child's name. Mine have put dibs on the one they want!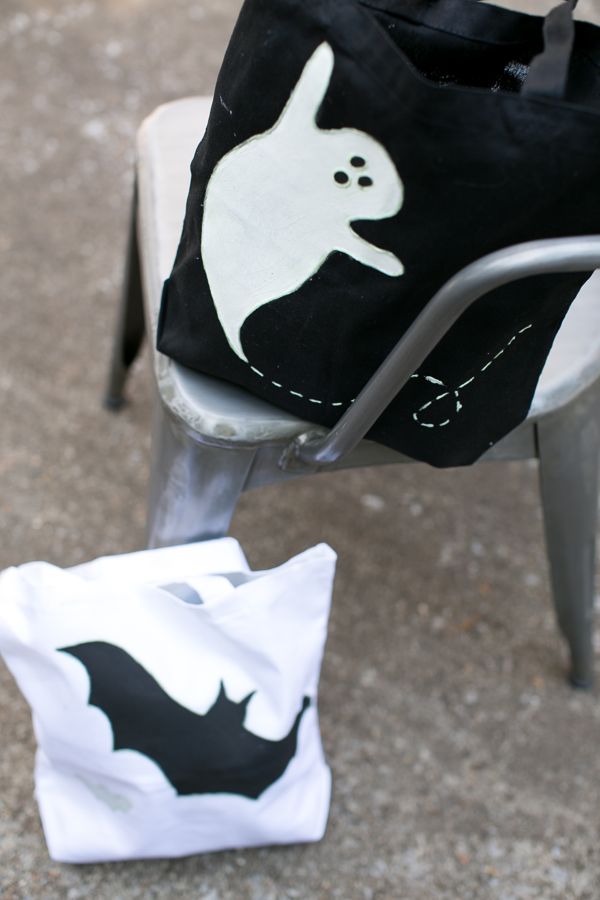 Are you a Halloween crafter? Let us know what you've been making!

[Photos by Henry Happened for The Sweetest Occasion.]
The fine print: Please link with love! As with all of our posts, DIY projects featured on The Sweetest Occasion may not be copied, distributed or reproduced without express written permission. Love and links are always appreciated! If you'd like to share this post, please link to this post directly for the DIY tutorial and do not include the instructions in your own post. Thanks so much! xoxo