Making up big pots of mulled wine is a longstanding holiday tradition in our family. A direct connection to my stepfather's German heritage, there's just something about that warm, spiced wine that I absolutely love. Today we're putting a twist on the classic with pomegranate mulled wine! It's one of those perfect winter drinks that would be an awesome addition to your Valentine's Day or just a great way to feel all warm and cozy if you're currently one of those battling the snow and ice along the East coast. It's so easy to make and you can prep it in advance so why not give this one a try? Many thanks to Justina Bilodeau for sharing!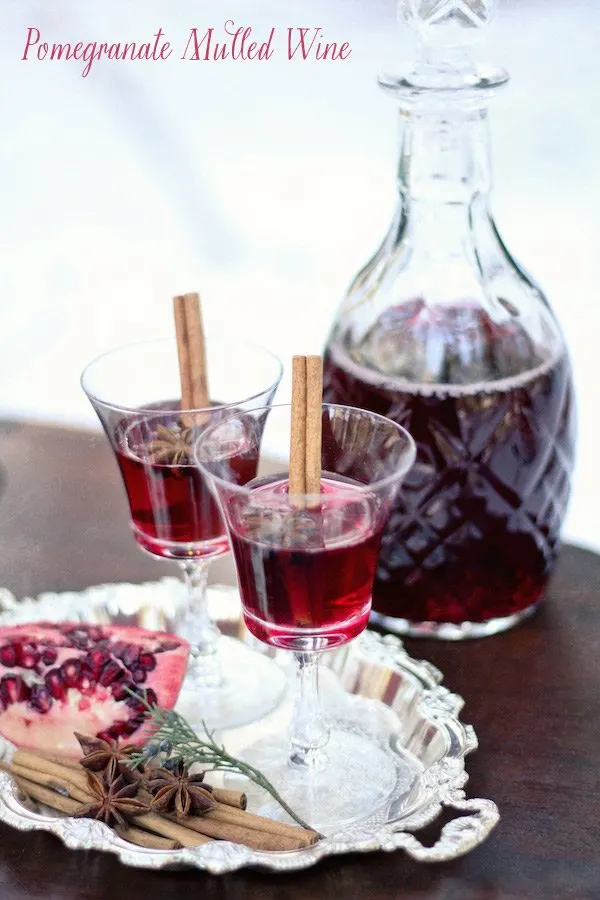 1 bottle of red wine (a cabernet or pinot works well)
2 cups pomegranate juice
1/4 cup honey
2 cinnamon sticks
1 tsp whole cloves
3 star anise pods
Combine all ingredients in a large pot. Slowly warm over low heat, stirring frequently to dissolve the honey. Do not let boil. Keep over heat for 40 minutes before serving. Serve warm. Garnish with cinnamon stick and star anise.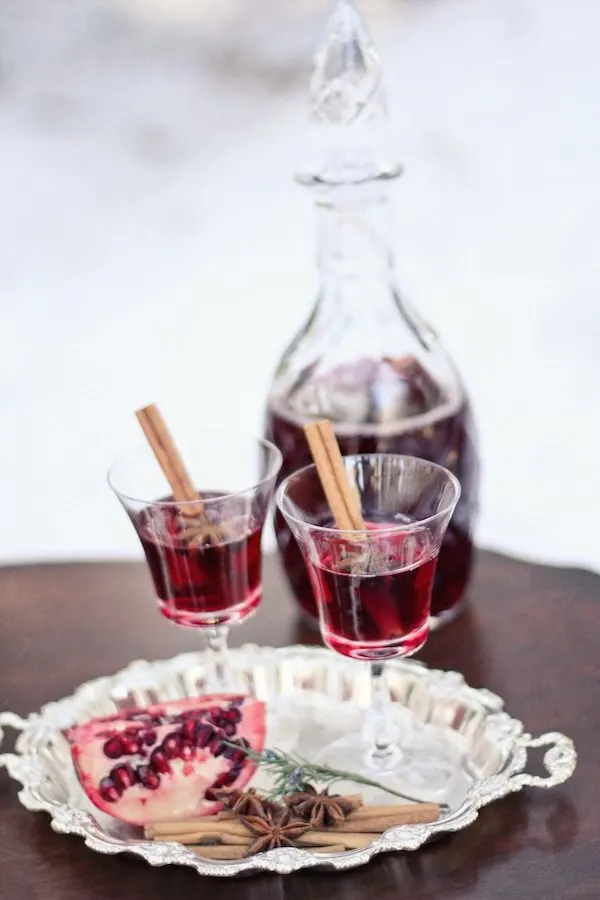 [Photos by Justina Bilodeau Photography.]