Because I'm deep in the process of packing this week and making arrangements to make The Sweetest Occasion's very first studio a reality, I figured it was time to share some progress with you! At this point we're about a week out from the tentative move-in date and things are coming right along. We should take a moment to pause in awe over the power of elbow grease and paint. To refresh your memory (you can check out the background on the studio here), we started with a cool industrial space with great bones that ultimately had loads of potential provided there was some serious TLC involved. Again. Elbow grease + paint = amazing things.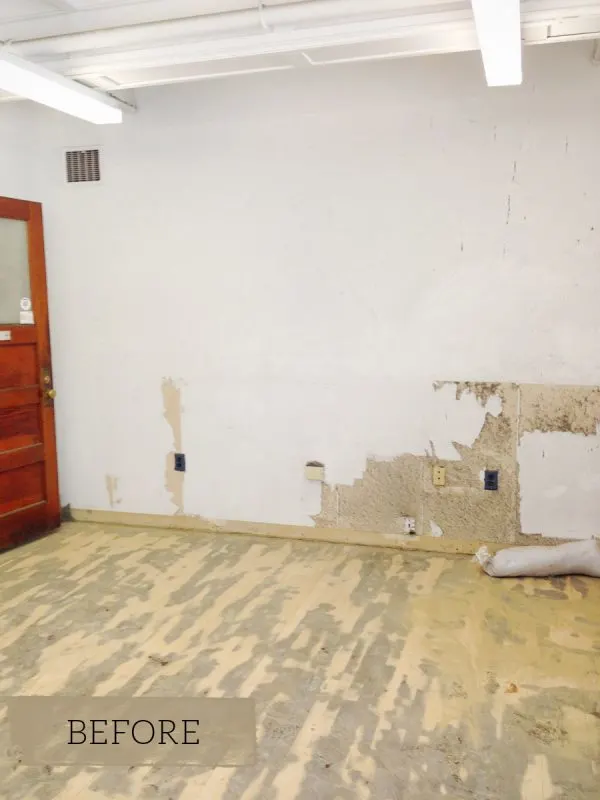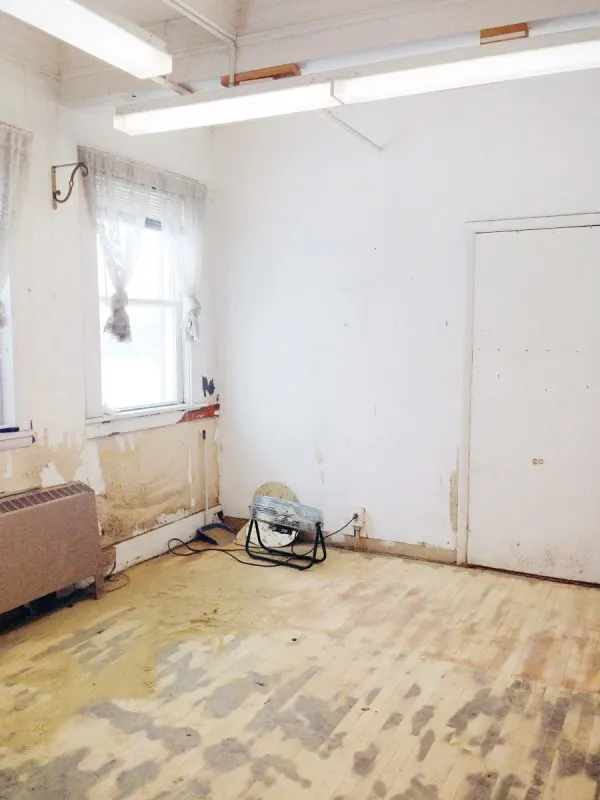 To start we were talking about walls with a fair amount of damage and stubborn, heavy duty adhesive left over from an ill-advised wallpaper application on the lower half of the walls. I immediately knew I wanted to go clean, bright and white with the walls to give me a totally blank canvas to work with when planning shoots and projects. After much debate, I decided on Designer White from Clark + Kensington for the walls, ceiling and all the trim. It's a very clean white that doesn't slant too warm or too cool and I think it's going to be perfect in the space. (My other top contender was Benjamin Moore Simply White, which would have also been amazing, but I wanted to give the Clark + Kensington line a try since it's new and prime for trying out!)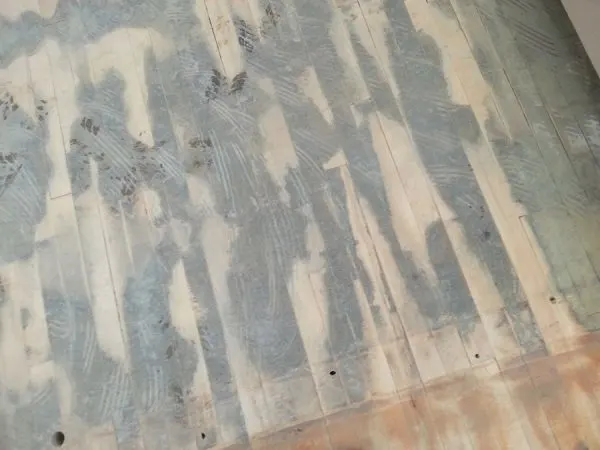 Originally the hopes were that the original wood floors could be sanded down and brought back to life. As you can see in the top images above, the floors were positively covered with an old sticky paper, likely some kind of adhesive-backed covering that was laid down who knows when and for who knows what. (Seriously, your guess is as good as mine.) After endless sanding the site manager overseeing the reno sent me the above photo showing where the floors were at and I knew that my dream of old, worn yet beautiful wood floors was out the window. Instantly I knew I wanted to paint the floors. I love painted floors so I'm excited to see it come together!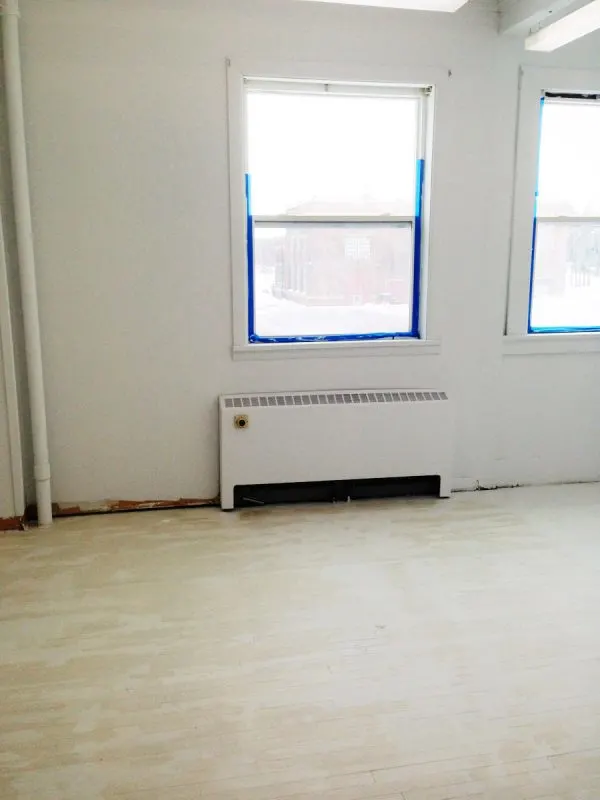 And here we are as of yesterday! When I popped by to check on the progress I was thrilled to see how far it had come. The walls and ceiling are patched, primed and painted. The floors had been primed and were slated for their first coat of paint yesterday afternoon. For the floors I pretty much instantly wanted a gray for the floors, but I did flirt with the idea of a pretty soft mint or a deep, rich navy for a moment. Ultimately though, gray won out for it's neutral look (better for photography) and for being less likely to show the dust and grime of the navy I was leaning toward for a hot second. I went with one of my all-time favorite gray paints, Benjamin Moore Stonington Gray, in a slightly glossy finish to help ensure it will be wipeable when the inevitable spills occur. And honestly? I can't wait to see it all finished. Even just primed the floors look so much better! Once the floors are finished and the final bit of trim work is done it'll be moving time! Stay tuned, because it's about to get good.

[Photos by Cyd Converse for The Sweetest Occasion.]