I have a major thing for chambray lately. In reality, I've always loved chambray, because it's the kind of classically preppy and cool and that I love. Lately though? My love affair has reached all new heights. I'm chalking it up to chambray feeling especially perfect during the summer months. It's chic and elegant while being comfy and casual, too. I know the other day I mentioned wanting to DIY some shibori curtains for our dining room…but maybe I want to go with chambray instead? I think the look could be so awesome. I'm currently finalizing a decision for a rug in there and once it's in place I think I'll pull the trigger on curtains, but in the meantime here are just a few chambray inspired pieces I'm loving at the moment. That chair! It's so far out of my budget, but if it weren't I'd have already bought one. Love love love it.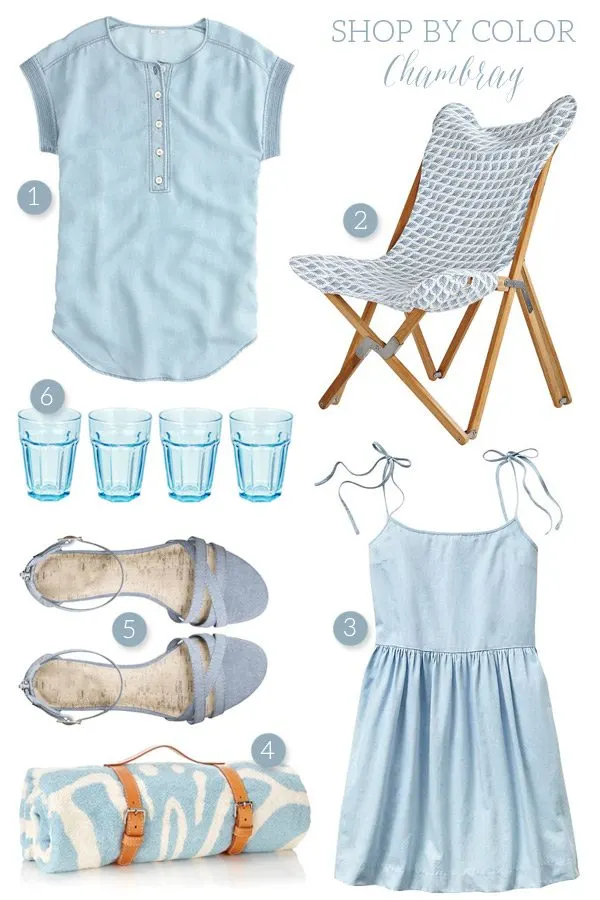 [Shop | 1: Chambray tunic | 2: Butterfly chair | 3: Chambray dress | 4: Beach towel | 5: Sandals | 6: Tumblers.]
This post includes affiliate links. Read more about our editorial policies.