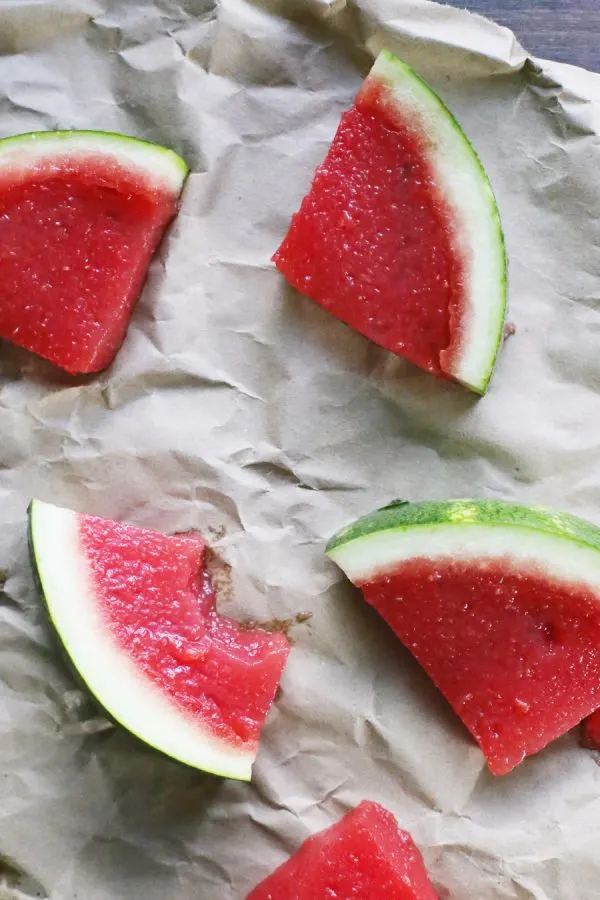 We're one day closer to the holiday weekend, friends, and I couldn't let the end of the week creep up on us without one final fancy shot recipe for you! Today we're talking watermelon slice Jell-O shots. Made with fresh watermelon juice, they look deceptively like real watermelon slices, which pretty much means they're going to be a huge hit with all of your friends. To make them you'll need a small watermelon so you can scoop out the inside, turn it into juice, mix up all the gelatin stuff and pour it back into the rinds. What you're left with is these really awesome watermelon slice Jell-O shots that are absolutely the cat's meow.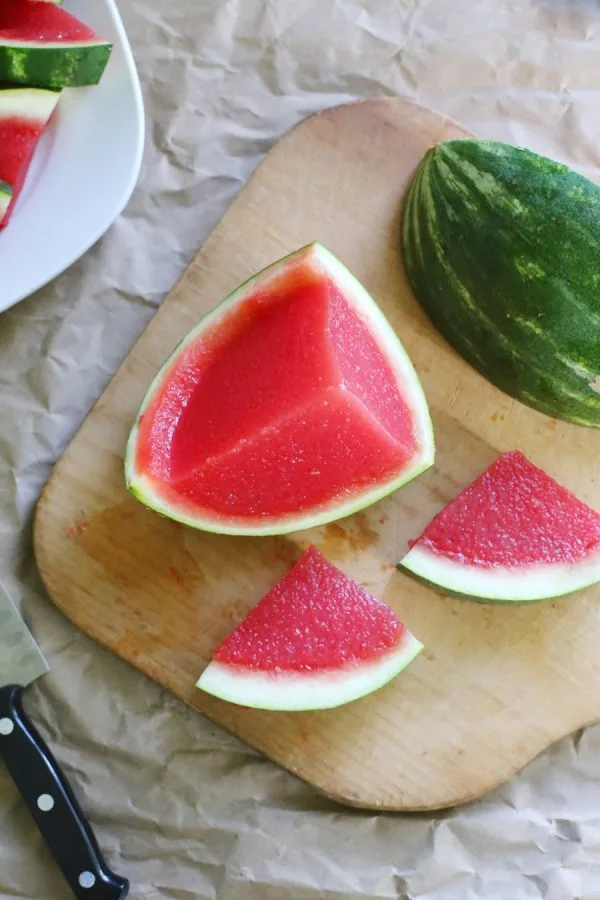 1 small watermelon
2 packets of unflavored gelatin
1-1/2 cup tequila
3 tablespoons sugar
Begin by cutting a small watermelon in half lengthwise. Scoop out the fruit on the inside and transfer it to a food processor or blender. Puree until the juice is nice and smooth, then measure out 2-1/2 cups of juice and transfer it to a saucepan. Sprinkle gelatin and sugar over the top and allow to stand for at least five minutes. Turn the burner on medium-low and slowly heat the mixture for five minutes, stirring occasionally and avoiding boiling. Turn off the heat, mix in tequila and then fill each half of the watermelon with the mixture. For best results, you may want to place the watermelon halves in a baking dish. Chill in the refrigerator for a minimum of a few hours or overnight. When ready, slice each watermelon half in half again and then carefully slice like you would a normal watermelon.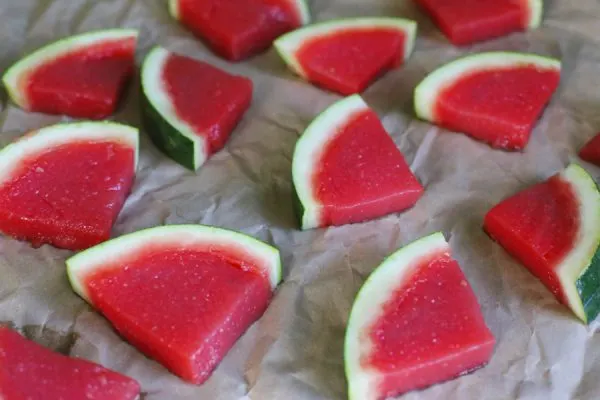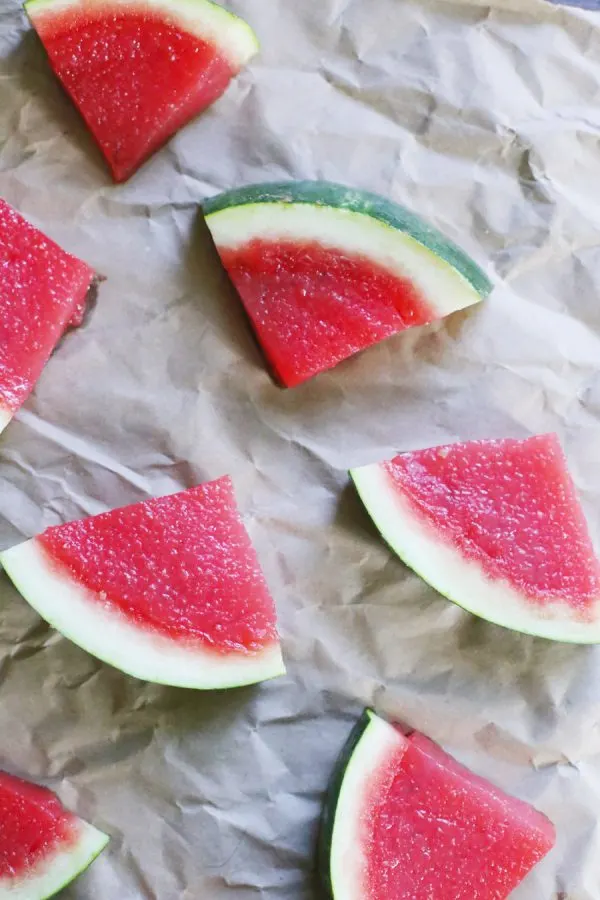 [Recipe + photos by Cyd Converse for The Sweetest Occasion.]