Ohhh, fall. You do such crazy things to us. You make cool color loving girls like me want to buy everything orange and gold in sight. In particular right now, this rich and bold shade of autumn orange is just doing me in. Anyone else? My favorite way to rock orange is definitely with a pop of color in my accessories. Usually a great oversized scarf or a cute pair of flats or a little clutch. But I'm also loving these candle holders for sprinkling a little autumnal color throughout your home. Or this gorgeous pillow for dressing up an arm chair or adding bit of texture to the bedroom. Is anyone else loving orange right now? Would you rock one of these pieces this season?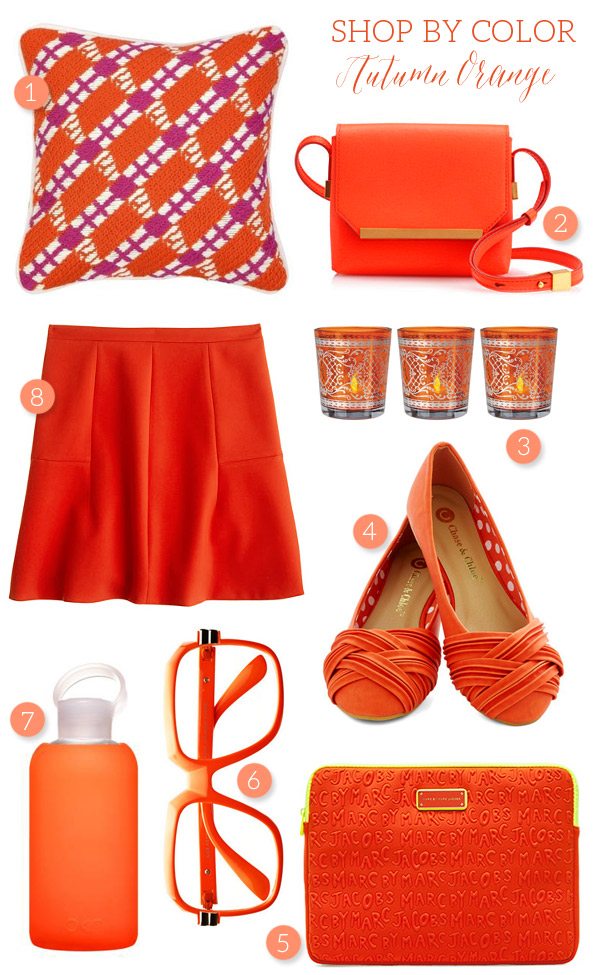 [Shop | 1: Throw pillow | 2: Purse | 3: Candle holders | 4: Ballet flats | 5: Laptop sleeve | 6: Eyeglasses | 7: Glass water bottle | 8: Skirt.]
This post contains affiliate links. Read more about our editorial policies.