Good morning, friends! Today is the day. We're kicking off the week with the first giveaway of this year's 24 Merry Days extravaganza. I'm honored to be jump starting the fun this year with an amazing giveaway from the awesome folks at West Elm! No lie, West Elm is one of my favorite retailers and I'm so jealous of today's giveaway because one of you is going to win a $400 gift card. Eek! You can use it to knock a few people off your holiday shopping list in their holiday gift shop or treat yourself to something really fabulous. I've taken the liberty of rounding up a whole huge handful of my favorite West Elm wares to inspire you, because that's how we roll around here.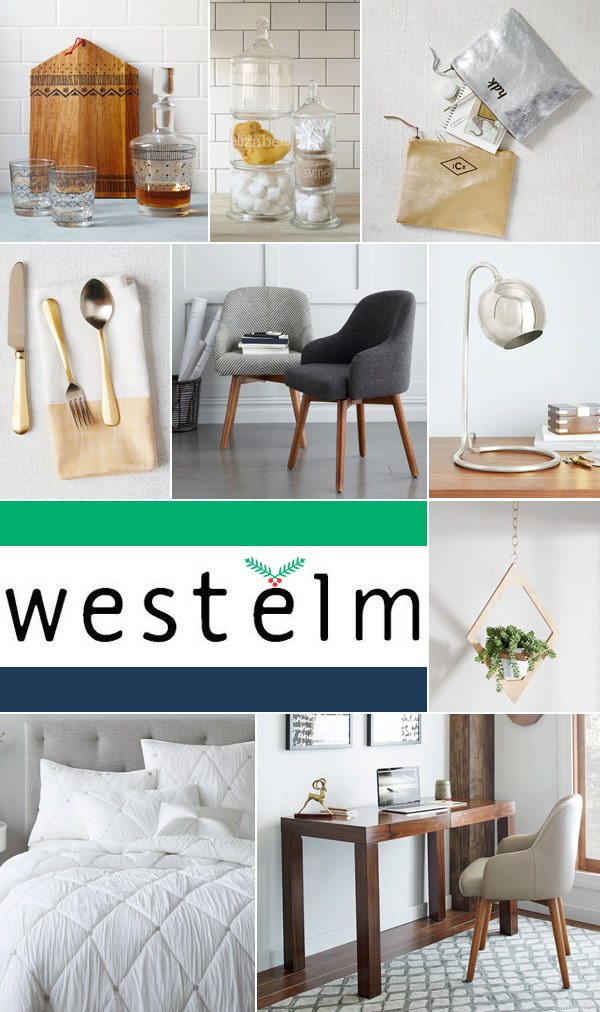 So many pretty things! And one of you is going to get to indulge in an awesome little shopping spree. I'm so excited for you! Here's the deal. The Rafflecopter widget below includes many different ways to enter the giveaway. The more little tasks you complete, the more chances you get to win. And that's that! It's that easy. A huge massive thank you to West Elm for offering this incredible prize. I can't wait to see who wins!
Please note that this giveaway is open to readers in both the U.S. and Canada. For other international readers, there are a bunch of giveaways that will be open to you, too, so just keep an eye open! The winner will be displayed here at the close of the giveaway in one week and will also be contacted via email. Happy entering!

[Photos from West Elm.]