This post was sponsored by Kendall-Jackson. Thank you for supporting the sponsors that so
generously help The Sweetest Occasion keep on keepin' on!
Last week I hosted an impromptu gift wrapping party and invited a couple of my best friends to spend an afternoon with me wrapping gifts, sipping wine and stuffing ourselves with Christmas cookies. It was, in a word, amazing. I swear there is nothing like hanging out with some of your favorite people in the universe while wrapping Christmas presents to make you feel full up with all the merry and happy feelings. Today I'm sharing our gift wrapping party to inspire you to host a fun little impromptu gathering of your own! Yes, Christmas is only a few days away. Yes, you know you still have loads of wrapping to do. Yes, these things are always more festive when done in the company of others. Shoot your best buds a text, grab a couple of bottles of wine on the way home from work and do this!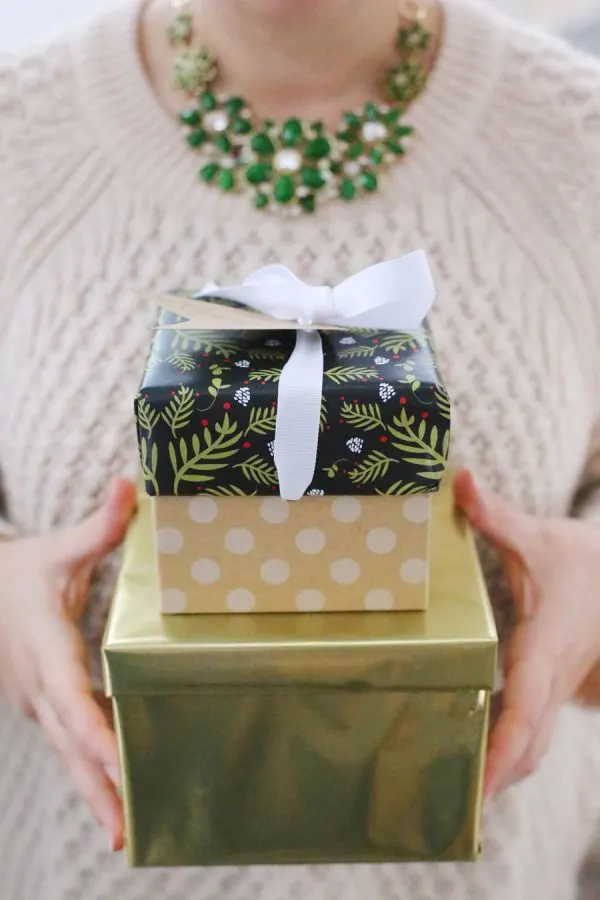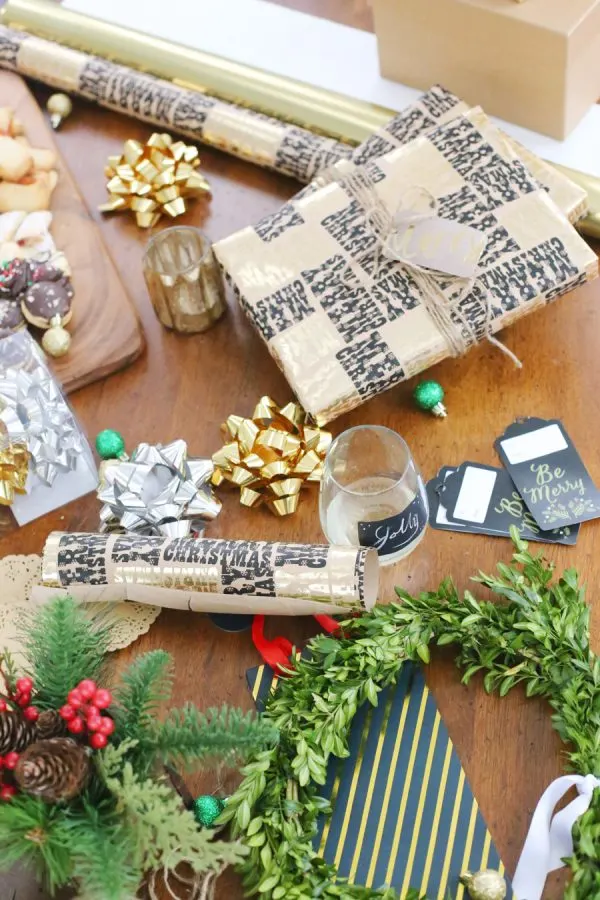 To get started, I put together a collection of fun gift wraps, tags, bows, greenery, ribbon and twine so we had everything we needed to wrap up our packages real pretty-like. Alternately, you can host this as a BYOW party. (That's bring your own wrap if you didn't catch what I did there.) Just be sure to have lots of tape and a few pairs of scissors! Then I hit up Wegmans, the epicenter of all things delicious, and raided the bakery for a big box of their amazing Christmas cookies. Add in a few bottles of K-J AVANT wine and we were all set for a really great afternoon. All three varieties are spot on (I'm partial to the chardonnay) and make the perfect addition to those spur of the moment get togethers. Last thing – don't forget the Christmas music! That's absolutely not optional.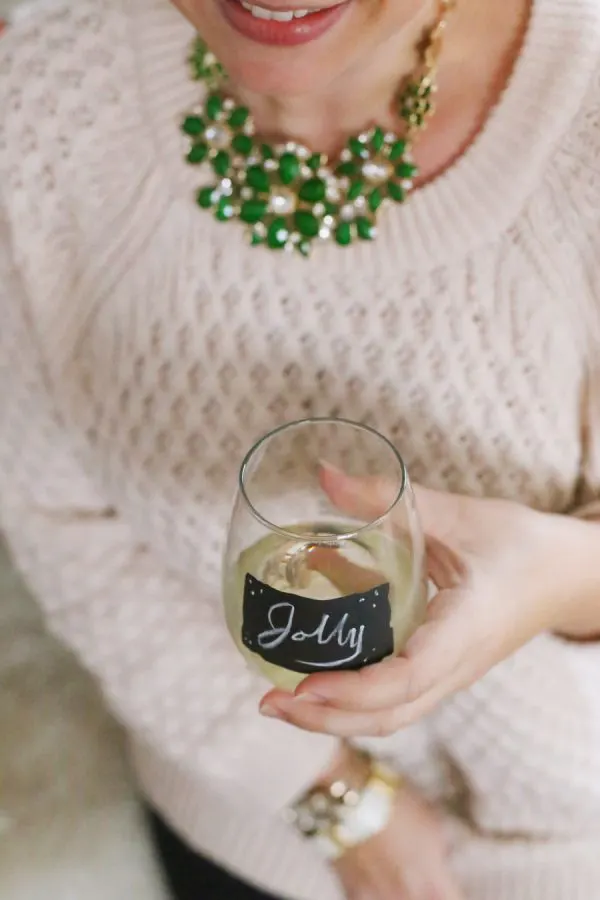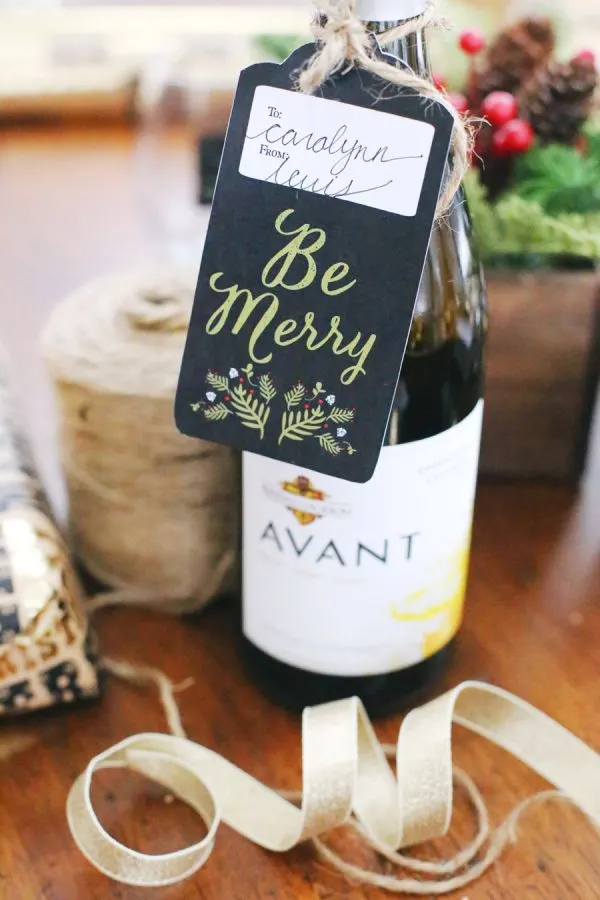 To make our packages feel even more festive, Carolynn of Two Brunettes (who is also one of my favorite people in the universe) and I worked together to put together some amazing free holiday printables for you! We're talking gift wrap in two sizes and cool, oversized gift tags that are my latest obsession. You can visit the Kendall-Jackson blog to snag those goodies for free and then all you have to do is download, print, cut and start wrapping! We were also joined for the afternoon by my best friend, Lewis, who rocks a pretty incredible beard. If you don't have a friend with a killer beard, it's totally ok. Your party will stop be awesome, I promise.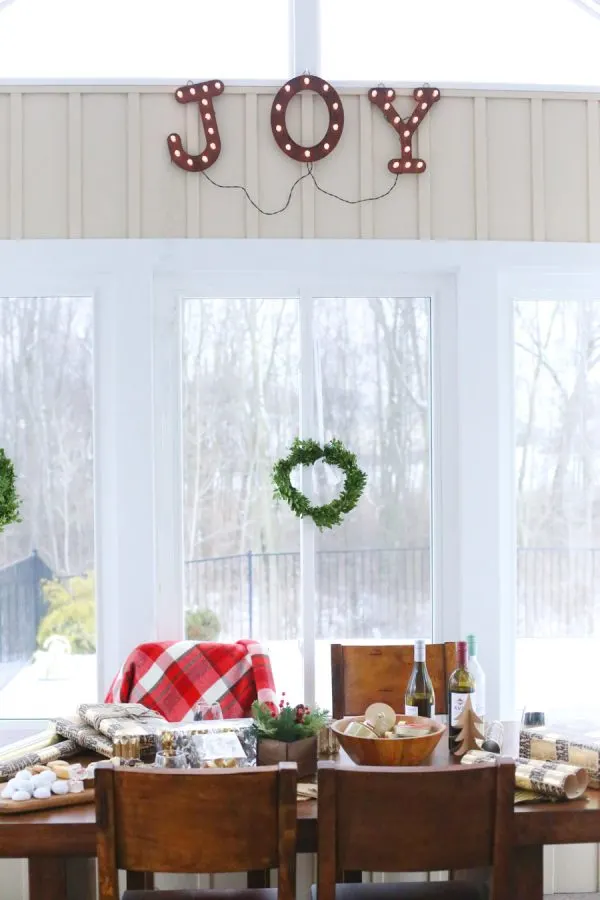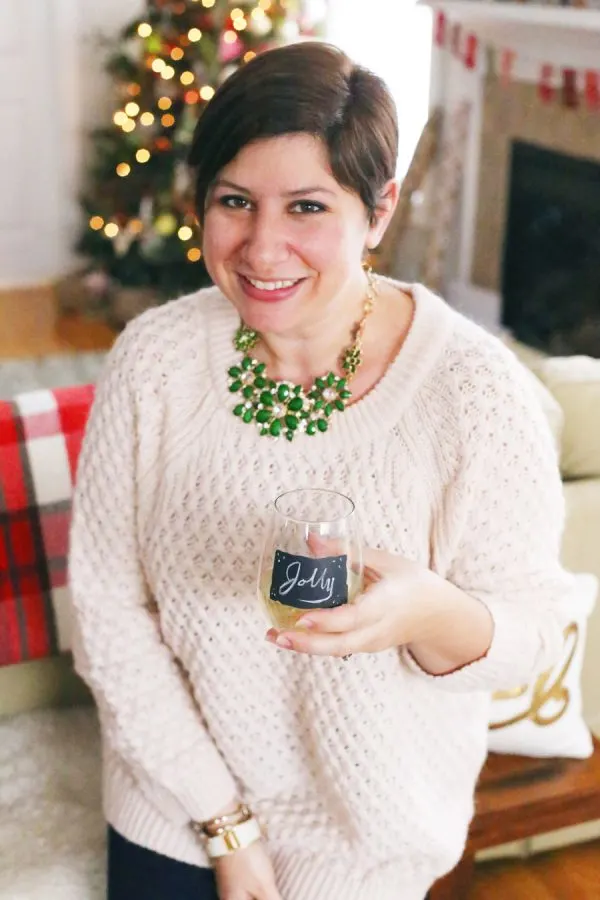 In all sincerity, this afternoon was one of my favorite days in recent history. It's so easy to get caught up in the day to day, especially during the holidays, and forget to get together with the friends who add so much joy to our lives. Spending a day with Lewis and Carolynn was everything I needed to make my heart feel really really good. I'm personally resolving to make these kinds of fun, impromptu gatherings with friends a much more regular occurrence in the coming year, even when I think I don't have time. Because there is always, always time for friends, laughter, wine and cookies. (Which is basically a list of all my favorite things in life, just saying.)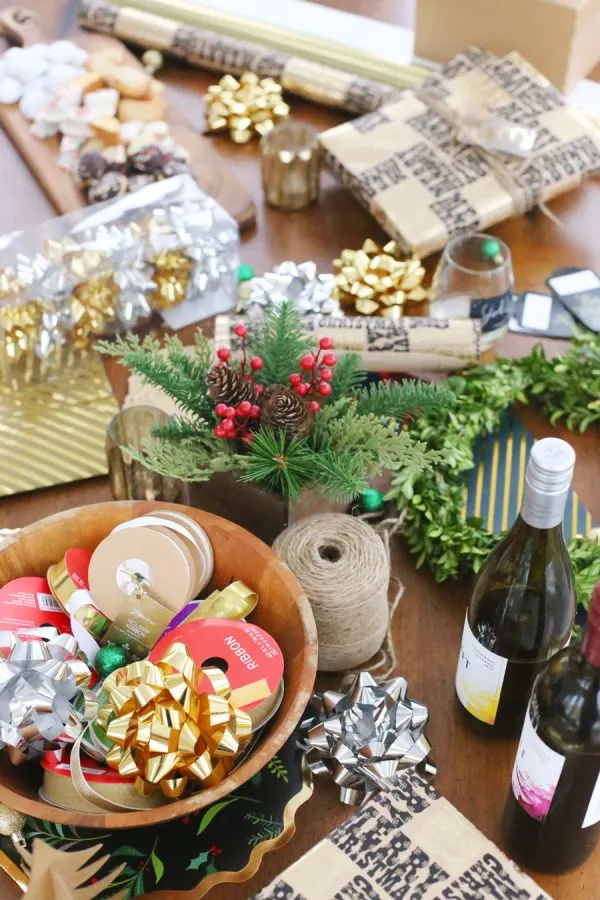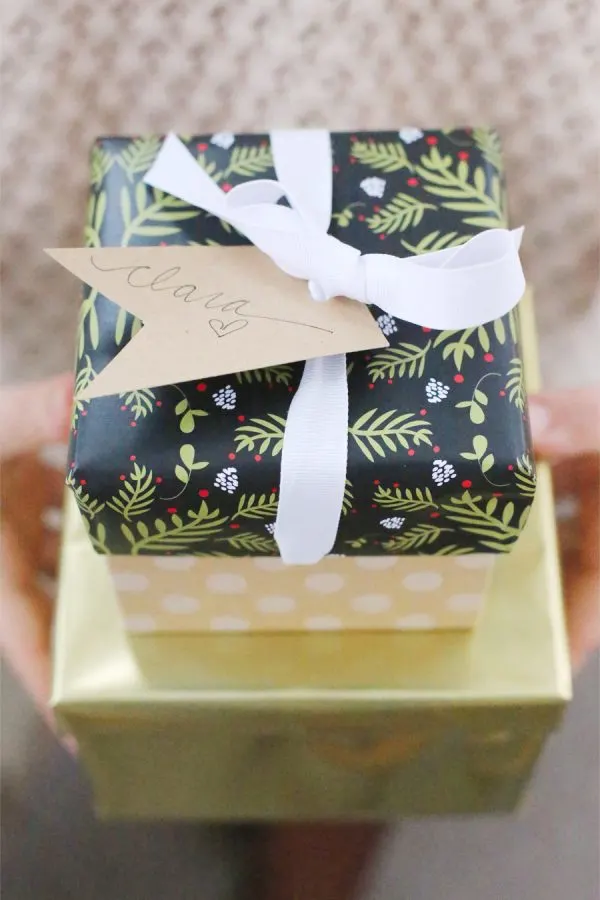 Don't forget to visit the Kendall-Jackson blog where you can download the printables you see here in this post. If you use them this holiday season, be sure to tag me (@thesweetestoccasion) and Kendall-Jackson (@kjwines) on Instagram so we can take a look! You'd probably be embarrassed for me if you knew how happy it makes me to see what you guys are making, sipping, and eating. Now go give a friend a hug.

[Photos, design + styling by Cyd Converse for The Sweetest Occasion | Printables by Two Brunettes.]
This post was sponsored by Kendall-Jackson. Read more about our editorial policies.