Before we get carried away with New Year's resolutions and all that clean-eating we know is coming right around the corner, let's make chocolate truffles, ok? Cool. Shared by the sweet Lauren of Lauren Werkheiser Photography, these delicious little things are insanely easy to make, which makes them perfect for whipping up for a New Year's Eve party or brunch on New Year's day. Or how about that friend or neighbor you really wanted to give a little token of affection for the holidays? She will love a little batch of these tucked away in a mason jar with some pretty ribbon. These will literally melt in your mouth. And, no, I won't hold it against you if you just make a batch for yourself.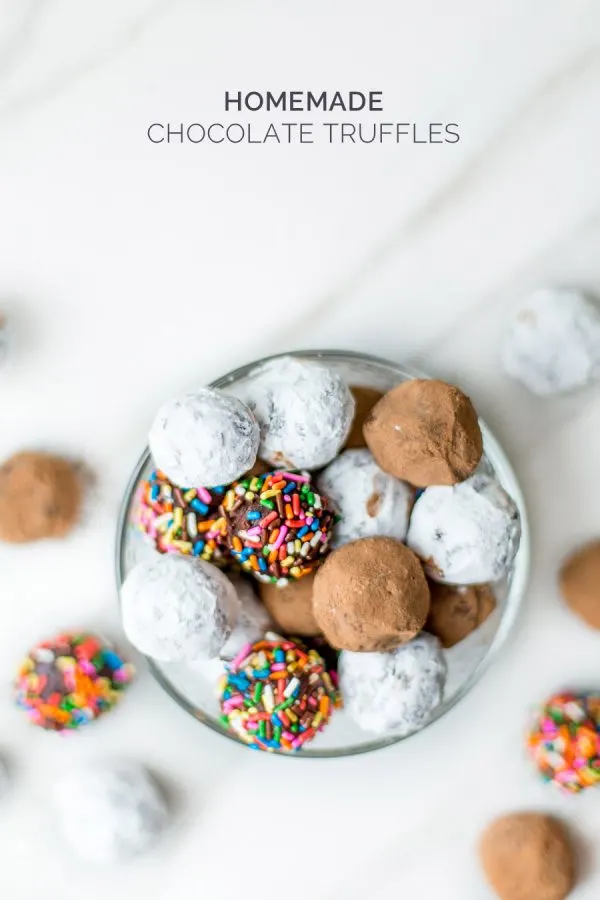 12 oz. semi-sweet chocolate chips,
1 cup less 2 tablespoons heavy cream
Juice from 1/2 of an orange
Cocoa powder
Confectioner's sugar
Sprinkles
2 teaspoons peppermint extract
In a medium saucepan, over low to medium heat, combine cream, chocolate chips, and the juice from the orange. Alternately, sub out the orange juice for the peppermint extract. Stir until completely melted, then remove from the heat, cover and refrigerate overnight. The next day, roll to form approximately 1 tesapoon-sized balls (or larger to suit your taste) and then cover in your choice of sprinkles, cocoa powder or confectioner's sugar. Serve immediately or refrigerate in an airtight container for up to one week.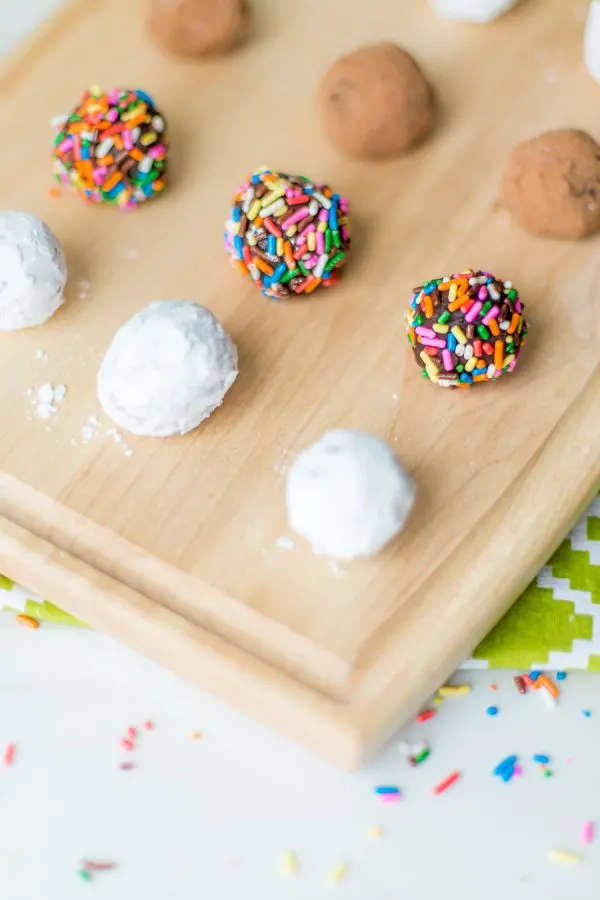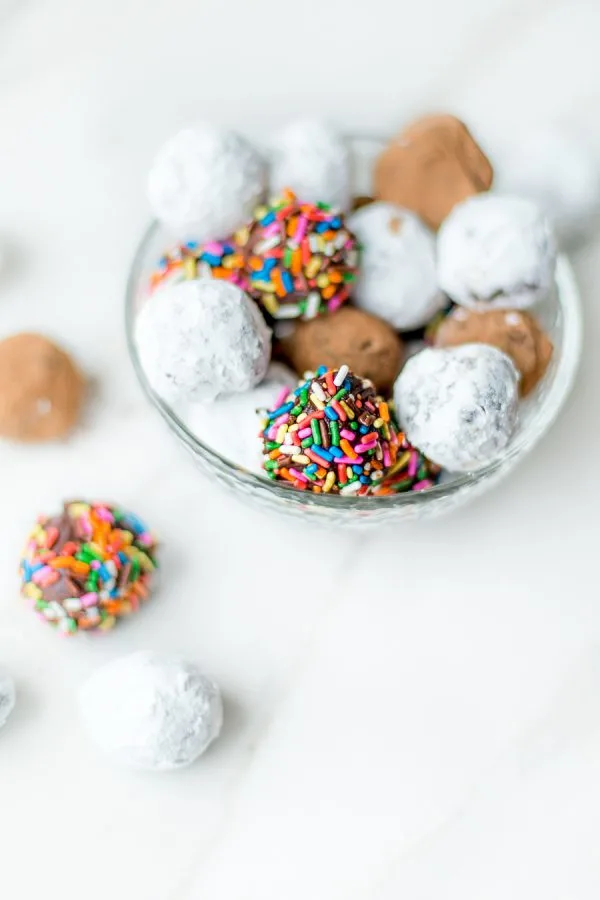 [Recipe + photos by Lauren Werkheiser Photography.]