It's no secret that buffalo plaid is having a major moment in fashion right now. I, for one, am all over this trend. I've been a huge fan of classic plaid patterns for a long time and always pick up cool vintage wool blankets and scarves when I stumble upon them. Right now you can find the buffalo check appearing just about everywhere – even on this adorable baby onesie! While it does make appearances in other colors, I'm most fond of the traditional red and black. Paired with denim or a chic wool coat or even stripes, the look can be surprisingly chic while still feeling super cozy. I think the scarf and the cocktail shaker are my favorites! I will take one of each, please and thank you.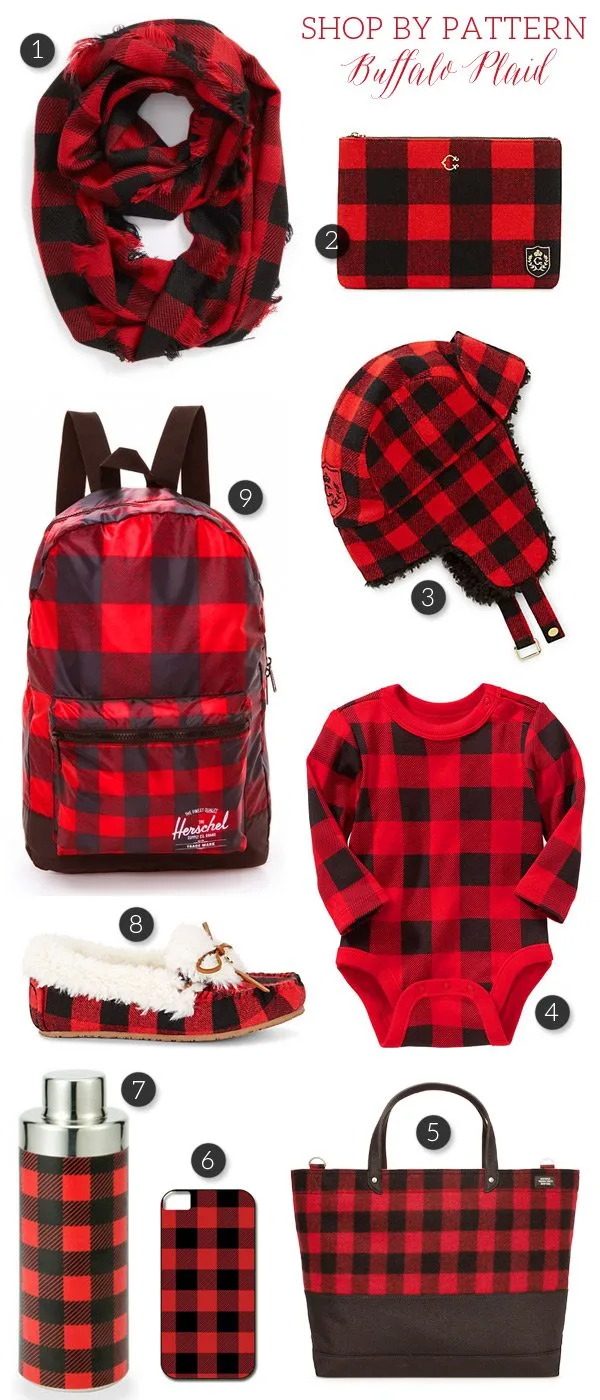 [1: Infinity scarf | 2: Zip pouch | 3: Trapper hat | 4: Baby onesie | 5: Satchel | 6: iPhone case | 7: Cocktail shaker | 8: Slippers | 9: Backpack.]
This post contains affiliate links. Read more about our editorial policies.