Apparently my reputation for loving a good cocktail precedes me, but today I'm convinced that's a pretty good thing, because it inspired the fine folks at Fresh Pours to send over a few fun cocktail recipes to share with you! Fresh Pours is a new, hip cocktail and bartending service located in Toronto and today they're sharing their signature cranberry basil cosmopolitan recipe. This is perfect for a dinner party, that bridal shower you might be planning or an at-home Valentine's Day date night! Plus I just find the combination of cranberry and basil to be completely irresistible so there's that, too. Stay tuned for more cocktails from Fresh Pours and many thanks to them for sharing!

1 oz vodka
1/2 oz Triple Sec
1/2 oz basil simple syrup
1 oz cranberry simple syrup
1/4 oz fresh lemon juice
Put cranberry simple syrup in the bottom of a martini glass. In a shaker filled with ice, add vodka, triple sec, basil simple syrup and fresh lemon juice. Shake well and strain into the martini glass. Garnish with a fresh basil leaf.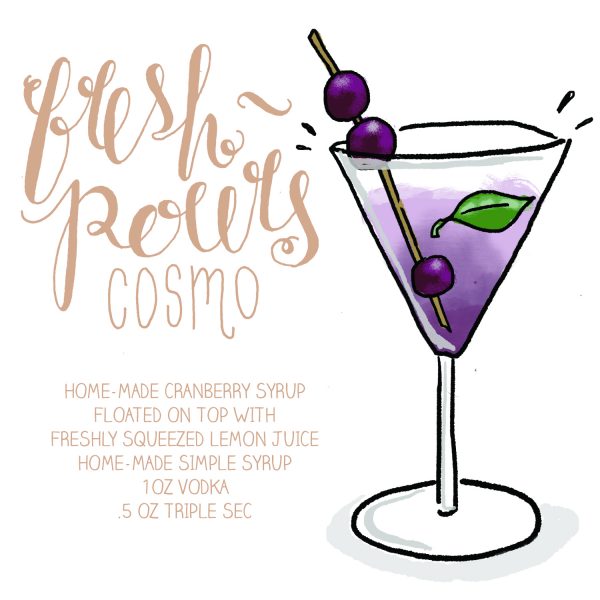 Vendors –
Photography by Kelly Cartney | Styling + cocktails by Fresh Pours | Design Consultation by Elizabeth Clark Weddings | Stationery + illustrations by Beet & Path
[Photos by Kelly Cartney.]