Much of the country is facing bitterly cold temperatures this week so we need to talk about getting and staying warm! Currently we are sitting at -8 degrees with a windchill approaching -30 degrees. That's real life and it's bitterly cold. It's walk outside and your nose hairs freeze kind of cold. (If you know what I'm talking about then you know what I'm talking about!) For those of you who are used to winters like ours, you know there's a only one way to get warm and stay warm and that's to stay inside if you can, pile on the layers and make the best of it until things start to warm up a bit. Oh, and for those of you who are in more temperate climates and might be wondering, yes, we have heat in our houses. No, it doesn't matter on days like today. Even if you crank your thermostat the cold takes up residence in your bones and refuses to be budge and that's why special measures are necessary. So let's make the most of this winter chill with my tips for how to stay warm and happy when it's crazy cold!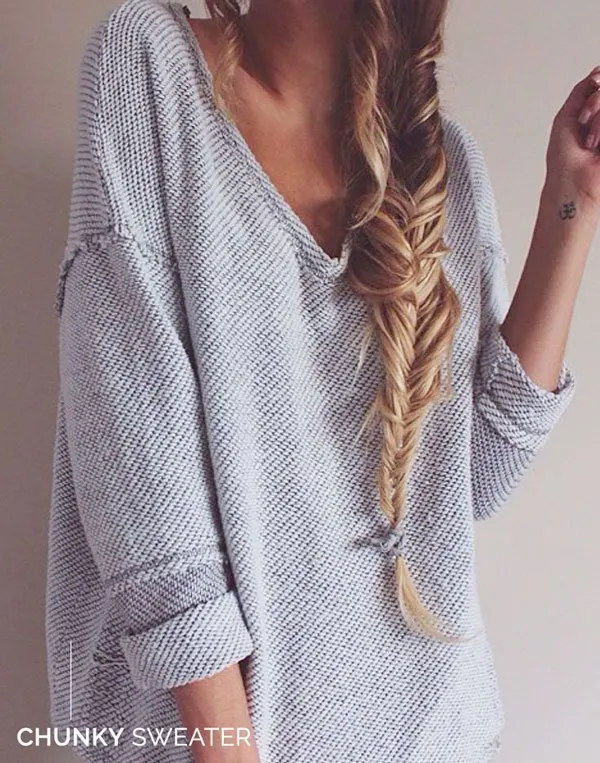 Step 1. Bust out your favorite chunky sweater. The one that in reality is too heavy and too bulky most days because it won't fit under your winter coat, but on days like today is just right. Wear your hair in a braid, layer on two or three pairs of yoga pants or leggins and just rejoice that at least the extreme cold weather gives you a perfect excuse to wear your comfiest clothes! Waistbands are not required on crazy cold winter days and everybody understands. (This sweater is from Free People.)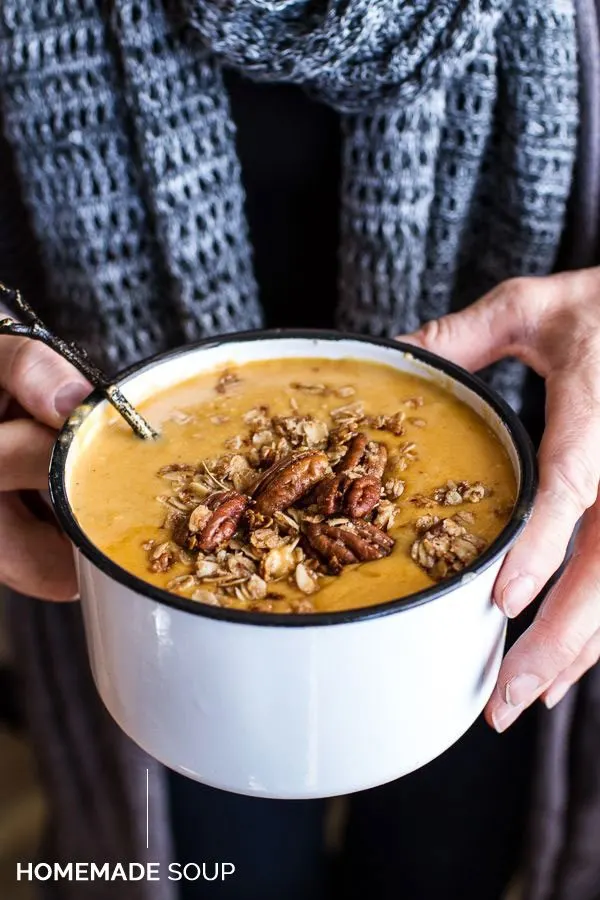 Step 2. Make and eat homemade soup. The kitchen will get nice and warm while you're cooking and it's a proven scientific fact that hot soup warms you up from the inside out. I'm sure someone has done some kind of study on that? Either way, this brie cheddar apple beer soup from Half Baked Harvest will do the trick nicely!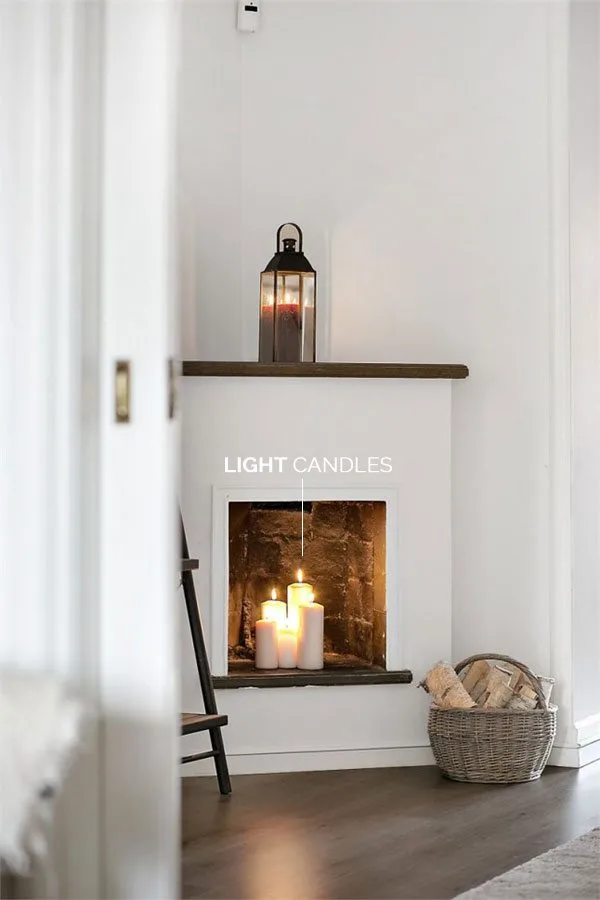 Step 3. Bring on the fire! If you don't have a fireplace or wood stove, light every single candle you own. Seriously. They'll throw off a little bit of extra heat, but more importantly they'll give your home a warm and cozy vibe that will just help you feel better about how bitterly cold it is on the other side of your windows. When in doubt, making things feel festive is always a way to go. (I'm loving this fireplace from Fastighetsbyrån via Planete Deco.)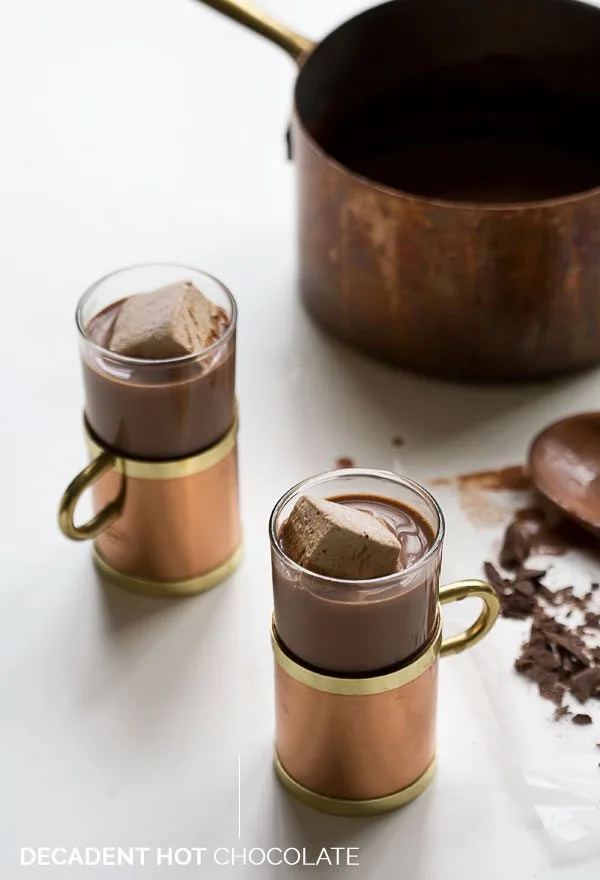 Step 4. Hot chocolate is a must on days like today. Make it as rich and decadent as possible. Add a splash of bourbon if you really need to get the job done. I'm not judging! In fact, I'll pass you the chocolate and the bottle so you can get started. This recipe from A Cozy Kitchen will help you make all your hot chocolate dreams come true.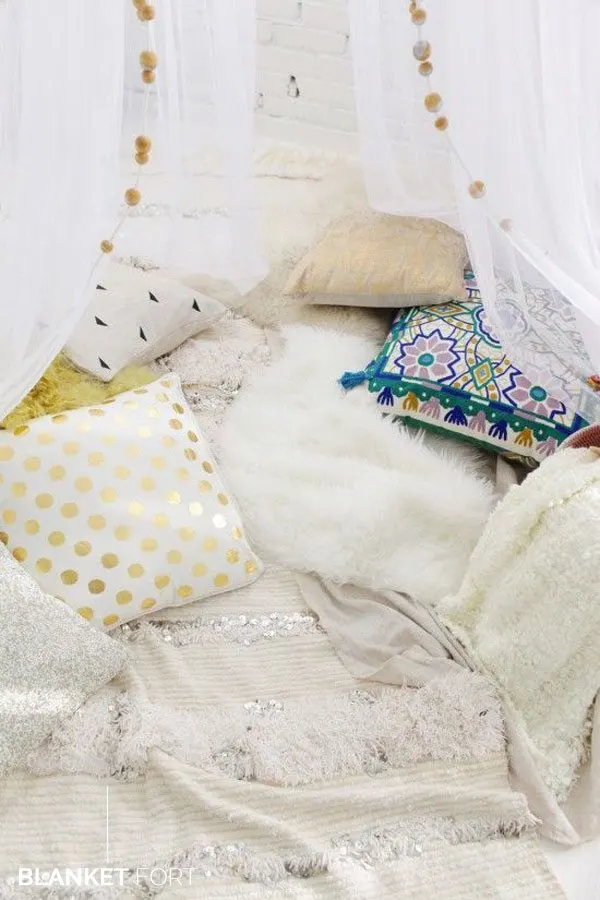 Step 5. When in doubt, a blanket fort is the only way to go! Toss all your throw blankets and pillows in a pile and drape yourself in coziness. I don't care that you're an adult. In my opinion blanket forts were invented for adults who need a little escape, whether it be from the winter cold or otherwise. This one from Design Love Fest is particularly pretty, but pretty has nothing to do with it at the end of the day, just get cozy!