I'm a firm believer that it's never too early in the week to talk about happy hour so today I have another super yummy cocktail from Fresh Pours to share with you. We're talking the fresh and fruity raspberry mojito! I have a serious love for a good mojito. We have a restaurant locally here that's right on the water and they grow loads of mint right outside the front door so they can serve up amazing mojitos all summer long. Come winter, I start to crave those mojitos, which makes me pretty excited about this raspberry version. I think I might just need to whip up a pitcher of these this weekend when I'm debating whether I should be rooting for the Patriots or the Seahawks. (For the record, I'm leaning toward neither.) Is anyone else a huge mojito fan? I suggest you give this recipe a try!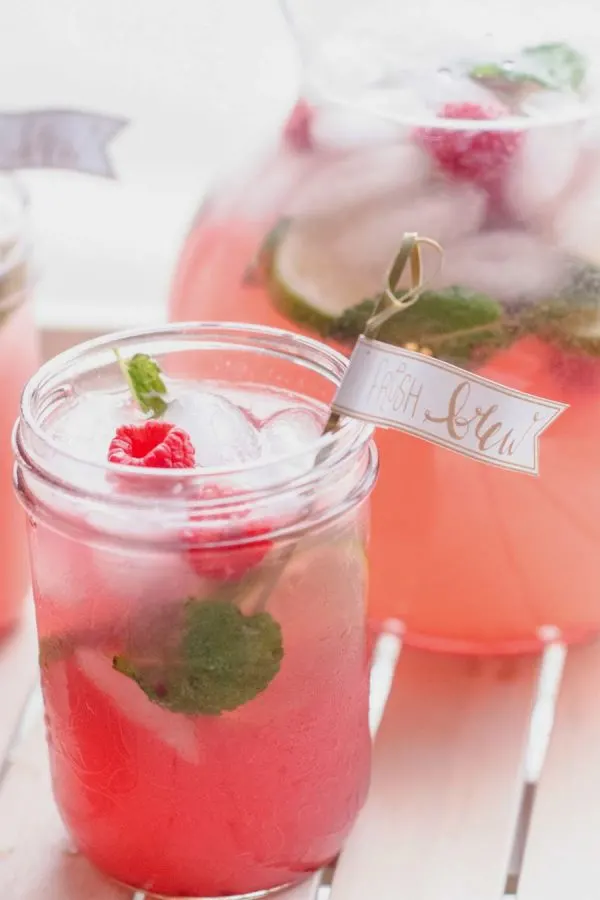 1-1/2 oz white or silver rum
6 – 8 fresh mint leaves
6 lime wedges
1 oz raspberry simple syrup
Splash of soda
Fresh raspberries
In a shaker, muddle the mint, lime, and rum. Add ice and raspberry simple syrup to shaker. Shake well, and strain into a glass filled with ice. Top with soda. Garnish with fresh raspberries and fresh mint leaf.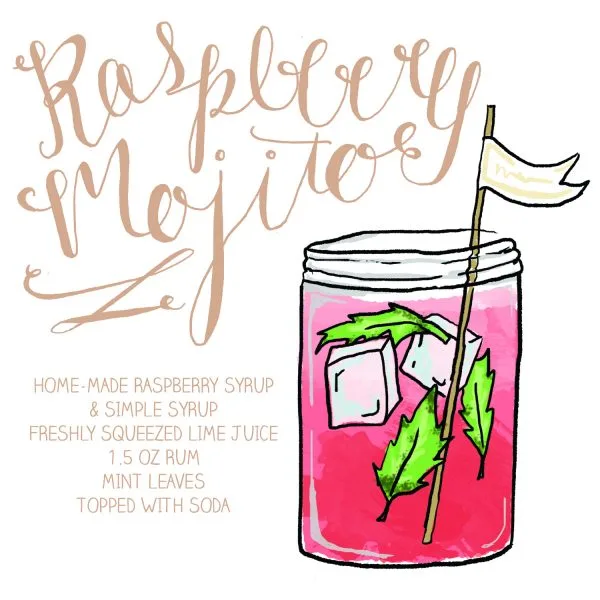 Vendors –
Photography by Kelly Cartney | Styling + cocktails by Fresh Pours | Design Consultation by Elizabeth Clark Weddings | Stationery + illustrations by Beet & Path
[Photos by Kelly Cartney.]