Howdy, friends! Today I am going to share with you one of the simplest and prettiest DIY projects in the history of history. Painted mason jars are one of my favorite, go-to tricks in my craft repertoire and for good reason. You can buy a case pretty inexpensively, collect them used from garage sales or just save pickle jars and condiment jars as you use them up at home. Then, with a coat of paint you have a sweet and pretty vase, pencil cup, planter, utensil holder, you name it! Today I'm sharing how I personally prefer to paint jars for a flawless finish every time and a few ways you can put them to work for you.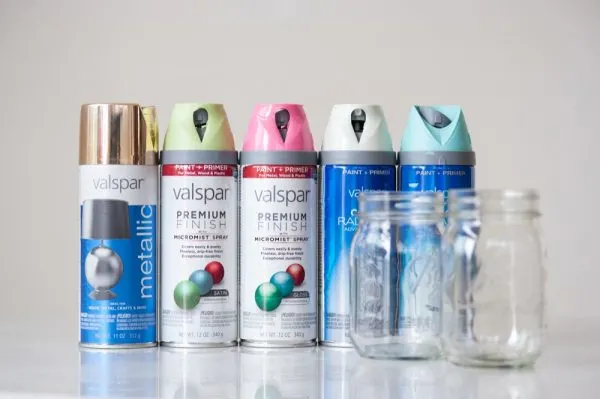 Supplies for this one are as basic as it gets! A collection of clean jars and an assortment of your favorite spray paint colors. I like playing around with a mix of glossy, flat and metallic finishes, but choose whatever suits you the best. I'm crazy about a flat paint on a jar with texture or lettering, I just love how it looks.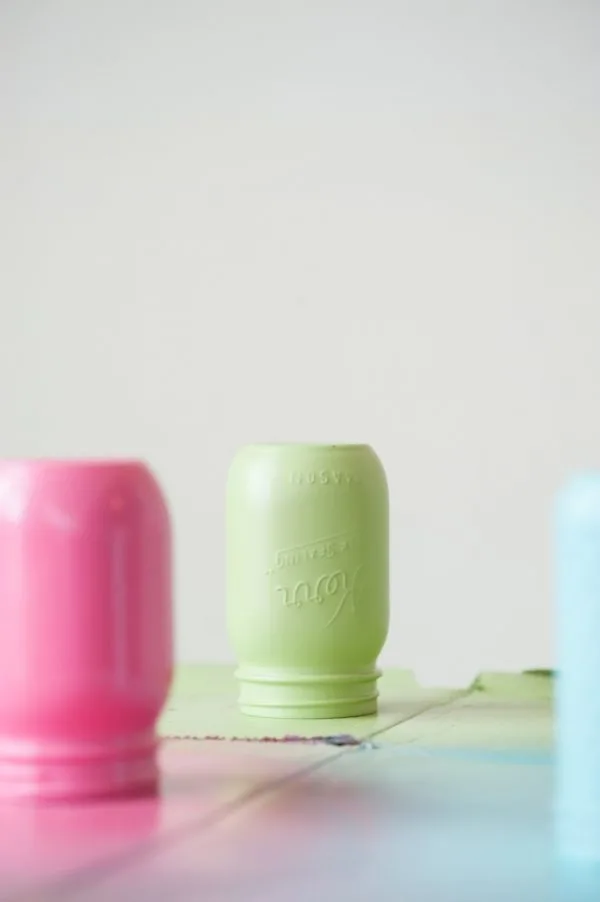 To paint the jars, flip them upside down on a piece of cardboard. This will keep the lip of the jar from getting all gunked up while you're painting. Then just hit each jar with a light even coat of paint. I preach this all the time, but with spray paint you'll find that several (in this case five or six) lights coats are absolutely always preferable over one or two thick coats. This approach will help avoid drips or overly thick paint that won't dry properly and ultimately ends up smudging later on down the line.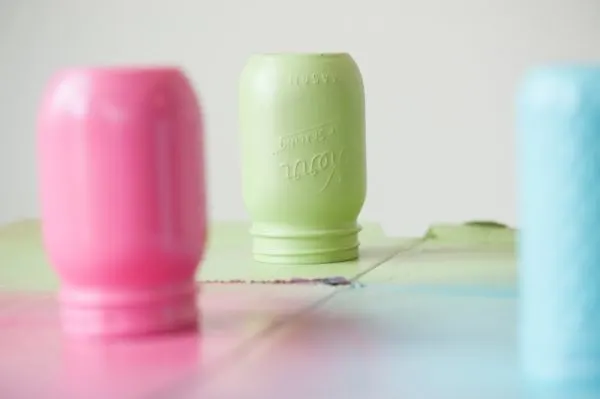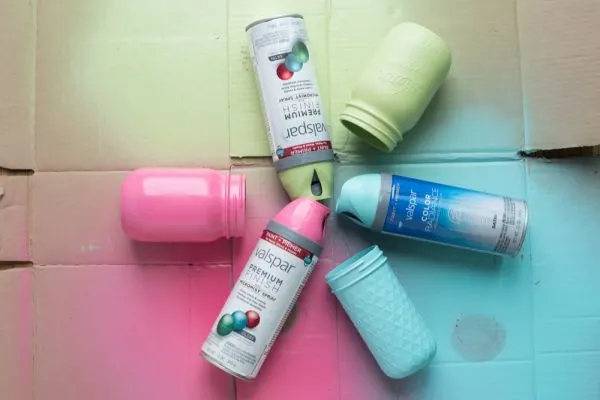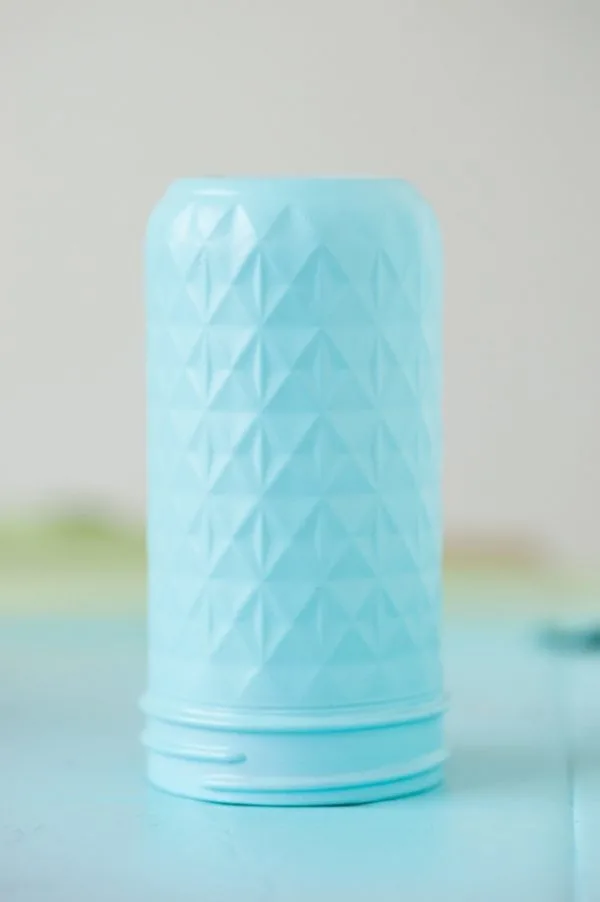 Allow the jars to dry between each coat and just keep layering on the paint until you have a smooth, even finish. As long as you take patience and work in light, even coats with long strokes about 10″ or so away from the jar, you can't go wrong. In the end, you'll have a ton of gorgeous jars that can be used all over the place for just about anything you can imagine. Personally, I hoard and paint jars on a regular basis. Painting the outside of the jars is, in my opinion, the best option because it provides the nicest finish on the glass and it also allows you to use the jars as a vase or a planter without worrying about the paint chipping away on the inside.
Little gold jars make perfect holders for succulents, pencils and office supplies. They look super chic and they won't cost but pennies to get that gilded look. Also, metallic gold and silver pencils from Target are officially my new staple to keep on hand alongside my favorite Ticonderoga pencils.
A big, mint colored pickle jar full of gorgeous, rose-colored tulips? Yes, please! I will also tell you that brightly painted mason jars make the ideal vessels for tiny potted cacti. I have a few of those scattered around the house right now and they are about as adorable as they come. Definitely start collecting jars. Definitely paint them all the colors your little heart desires. Painted mason jars are my favorite!

[Design + styling by Cyd Converse | Photos by Alice G. Patterson for The Sweetest Occasion.]
The fine print: Please link with love! As with all of our posts, DIY projects featured on The Sweetest Occasion may not be copied, distributed or reproduced without express written permission. Love and links are always appreciated! If you'd like to share this post, please link to this post directly for the DIY tutorial and do not include the instructions in your own post. Thanks so much! xoxo
Editor's Note: Valspar is a sponsor of The Sweetest Occasion, but this post is not sponsored. Read about our editorial policies.