This post was sponsored by Skinnygirl® Cocktails. Thank you for supporting
the sponsors that help make The Sweetest Occasion possible!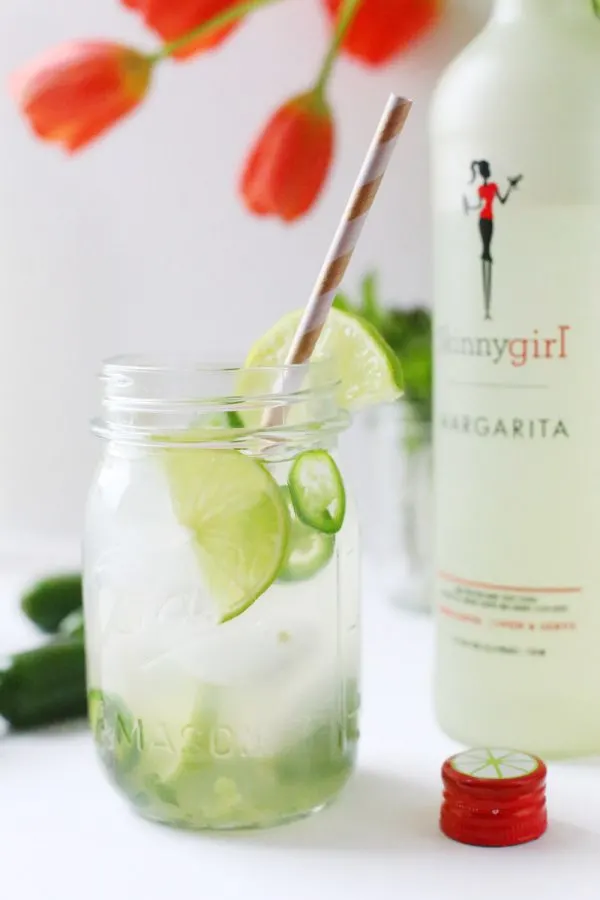 Last month I shared that I was going to be in New York for a few days with Skinnygirl® Cocktails, and today I'm excited to tell you a bit more about how I'll be working with them this year! Plus, I'm going to share my new favorite margarita recipe with you, so you can put it on your must-sip list for Cinco de Mayo. Because you guys know that I'm crazy about Cinco de Mayo and any day involving a killer margarita. Sound good? Good!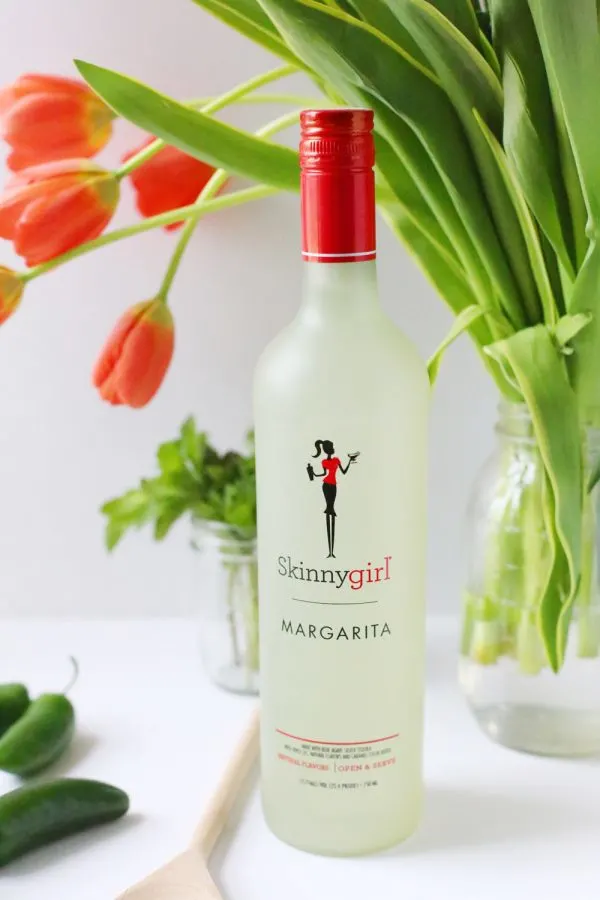 So for starters, let's talk about this mint jalapeño margarita. It's light, crisp, super refreshing and perfect for sipping on a warm spring evening or by the pool this summer. The mint and jalapeños give it an unexpected kick that is seriously irresistible. You guys are already well versed on how I feel about overly sweet, sticky margaritas and more than once I've encouraged you to just squeeze some fresh limes and get the job done right. Good news! You no longer have to do that. The Skinnygirl® Margarita comes ready-to-serve and is perfectly party-ready straight out of the bottle, minus all that extra added sugar that makes most bottled margaritas a no-go in my book.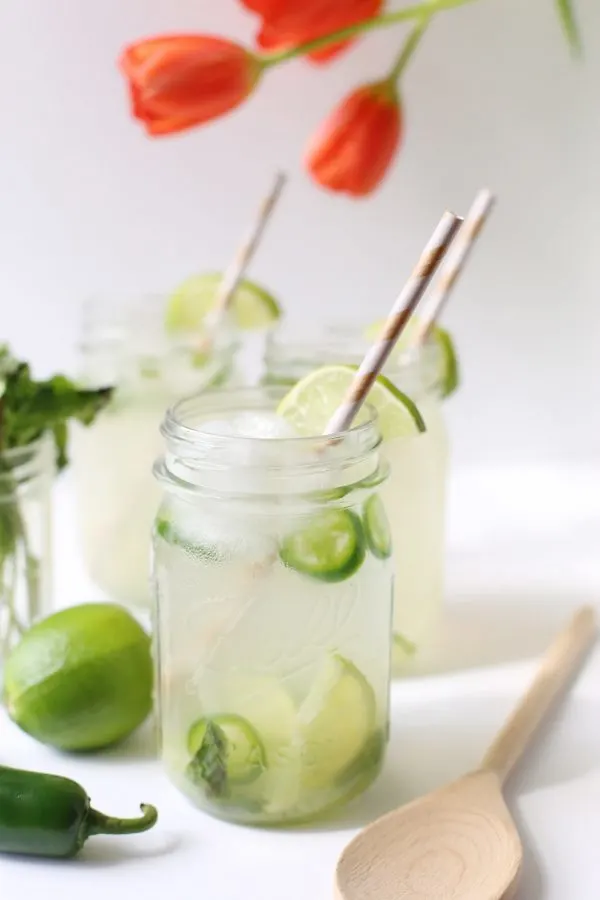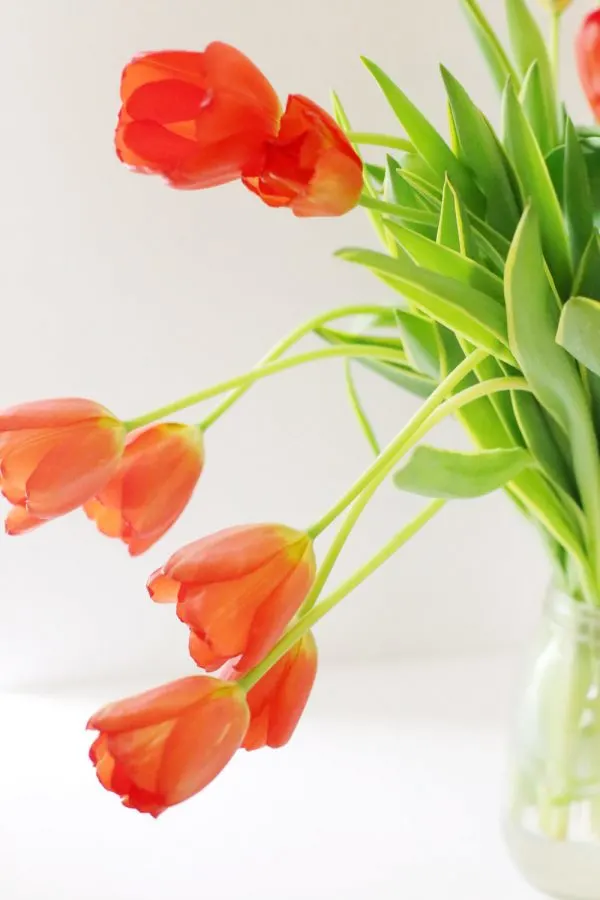 Serves 1
5 – 6 fresh mint leaves

4 oz Skinnygirl® Margarita
2 – 3 thin slices of fresh jalapeño
3 – 4 slices of fresh lime
Ice
Begin by muddling the fresh mint leaves, jalapeño and limes in slices in the bottom of a glass or mason jar with the back of a wooden spoon. Muddle for a good 20 – 30 seconds until the juices really start to form. Reserve one lime slice for garnishing. Fill glass to the top with ice. Add Skinnygirl® Margarita to the top and gently stir to combine. Garnish with the remaining lime slice and serve with a cute straw. Alternately, you could swap in the newly released Spicy Lime Margarita variety if you're looking for an extra, super delicious, spicy kick!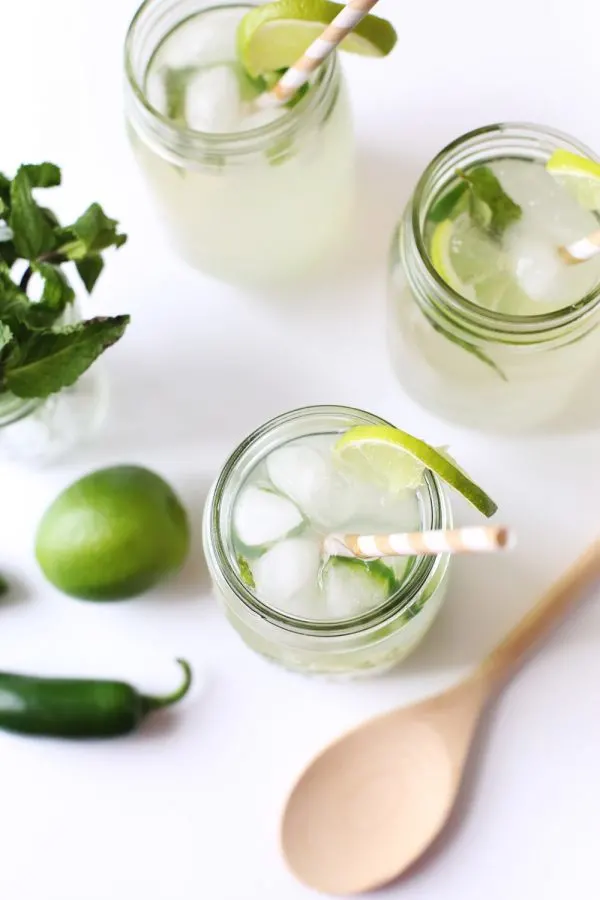 While in New York with Skinnygirl® Cocktails, a bunch of other awesome bloggers and I had the opportunity to taste and try many of the Skinnygirl® Cocktails wines, spirits and ready-to-serve cocktails. We even got to meet founder Bethenny Frankel and enjoy cocktails with her! (And, guys, she totally posted a photo with us on Instagram!) While we were all hanging out, we got to learn all about the new Skinnygirl® Cocktails Tastemakers program, which has just launched. In a nutshell, the Skinnygirl® Cocktails Tastemakers program invites you to share your love of Skinnygirl® Cocktails in exchange for all kinds of perks, discounts, rewards and exclusive behind-the-scenes info!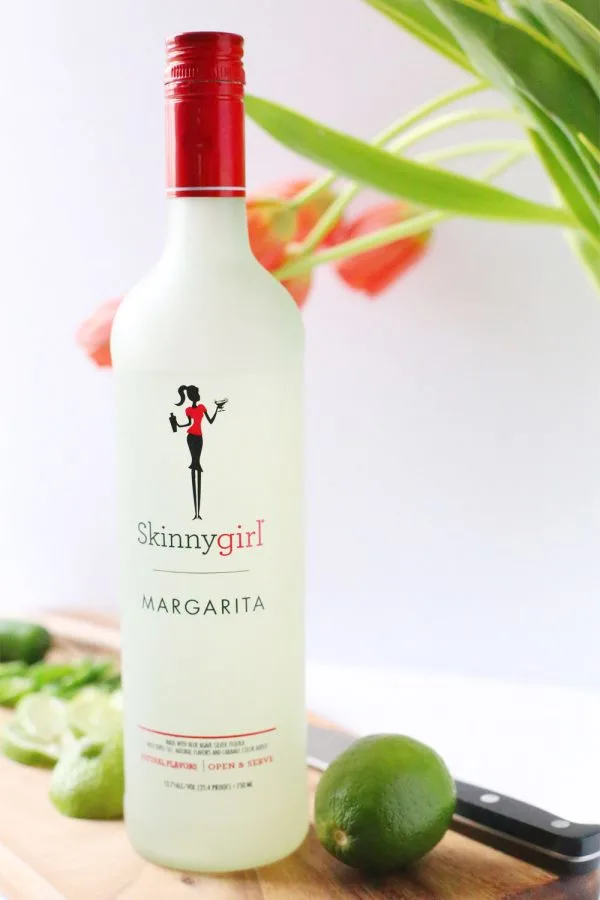 Skinnygirl® Cocktails Tastemakers will receive monthly emails with details about exclusive promotions. By participating in those promotions, you'll have the chance to get some amazing prizes! (Of course, fans must be 21+ to join the program.) Alongside all of that, throughout the year myself and my fellow blogger pals will be bringing you loads of party ideas, recipes, cocktails and more, all inspired by our favorite Skinnygirl® Cocktails beverages. So much fun! Want in on that fun? Get yourself signed up to be a part of the Skinnygirl® Cocktails Tastemakers program so you won't miss out. In the meantime, give this mint jalapeño margarita recipe a try! It's simple enough to sip on a weekend night, but also special enough to whip up for a party. Plus, margaritas. Win, win and win.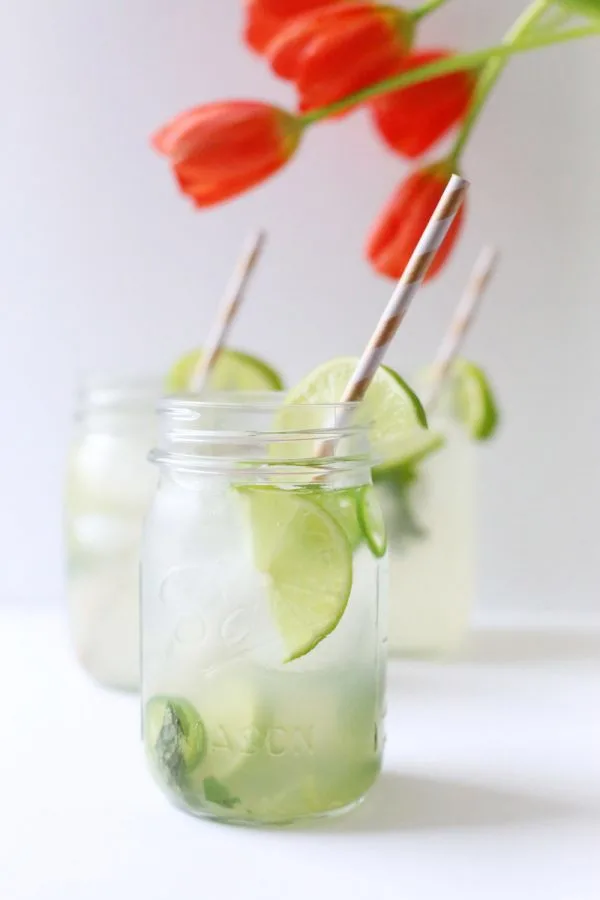 [Photos + recipe by Cyd Converse for The Sweetest Occasion.]
Skinnygirl® Cocktails is a registered trademark of Jim Beam Brands Co. ("Beam") and is used with permission. The information, comments and ideas expressed on this website do not necessarily reflect the views or opinions of Beam, its affiliated companies or any of their directors or employees. Beam does not sponsor, authorize, or otherwise endorse this website. Read more about our editorial policies.