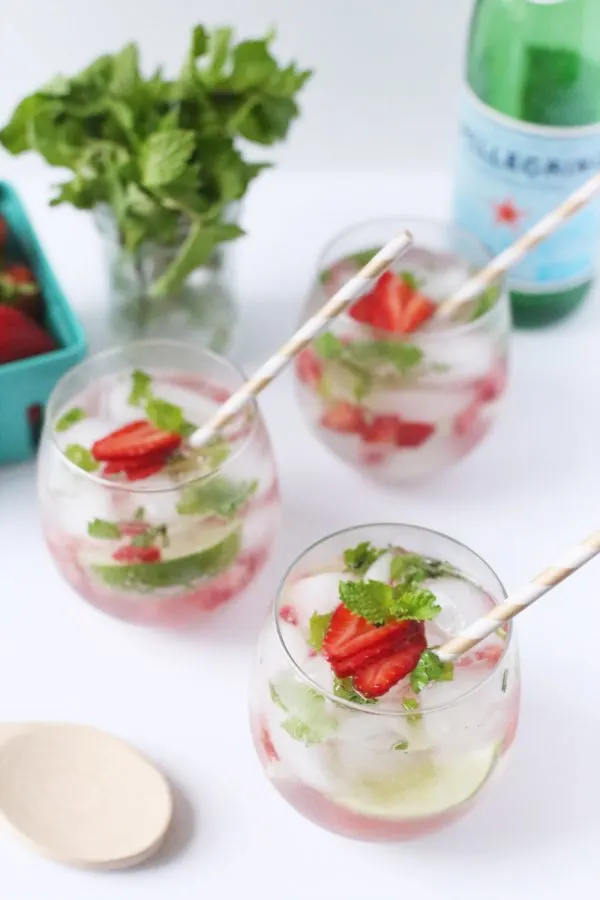 Mark this down as your new favorite way to make the most of strawberry season! Or, at least, it's my new favorite way. While we were in Florida a few weeks ago, my sister and I got an itch and decided we had no choice but to perfect the ultimate strawberry mojito recipe. We went off to the market, rounded up loads of limes, strawberries and mint, and got to work. Today, you get to revel in the fruits of our labor. It's a good day!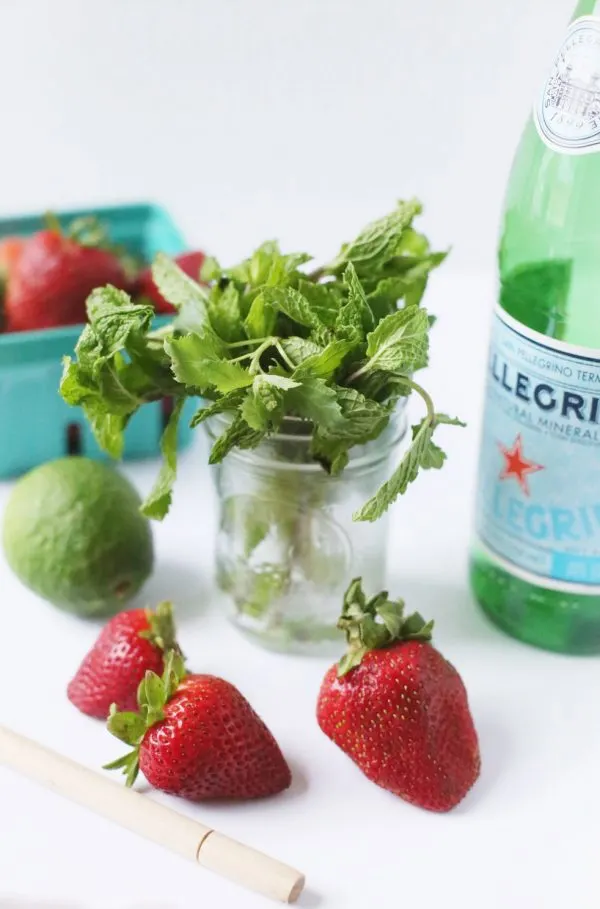 Serves 1
2 oz vodka
2 large strawberries
3 lime wedges
3 – 4 fresh mint leaves
1 oz simple syrup
Soda water
Ice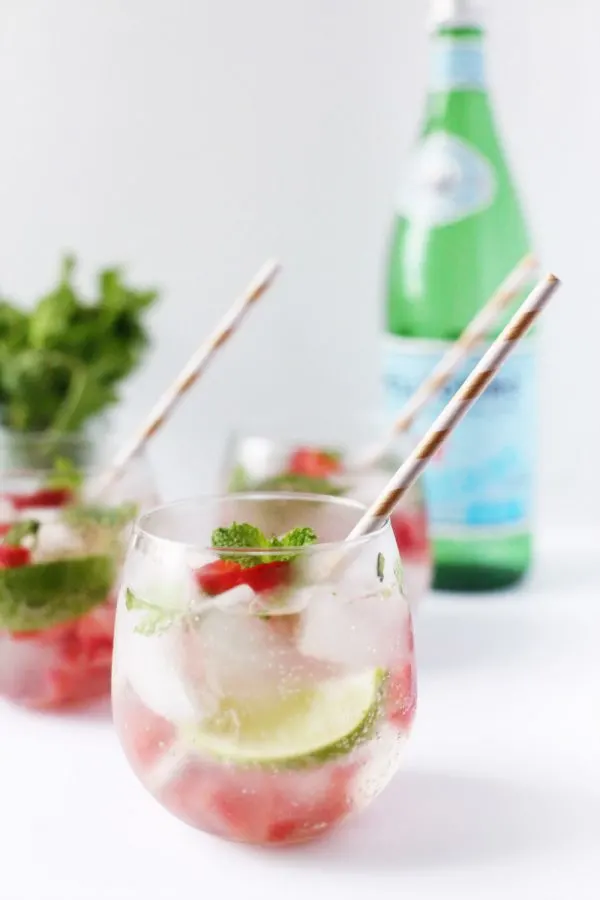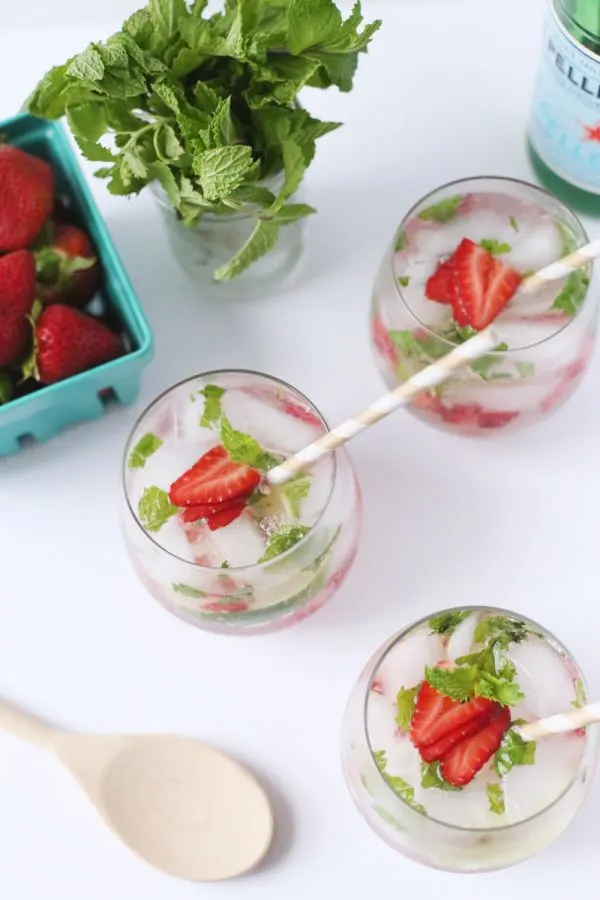 You're going to notice that we opted to make this mojito with vodka instead of the traditional rum. With the strawberries involved in this production, we felt like the vodka made the most of the all the flavors. So, to begin, you're going to muddle together the limes, mint, strawberries and simple syrup in a glass or the bottom of a cocktail shaker. Then add the ice and vodka and shake, shake, shake. Pour into a glass, top with soda water, stir and sip! This will make a pretty fruity and fairy sweet drink. If you like your mojitos less sweet, scale back on the simple syrup until you find the proportion that is yummiest to you. Enjoy and happy summer, friends!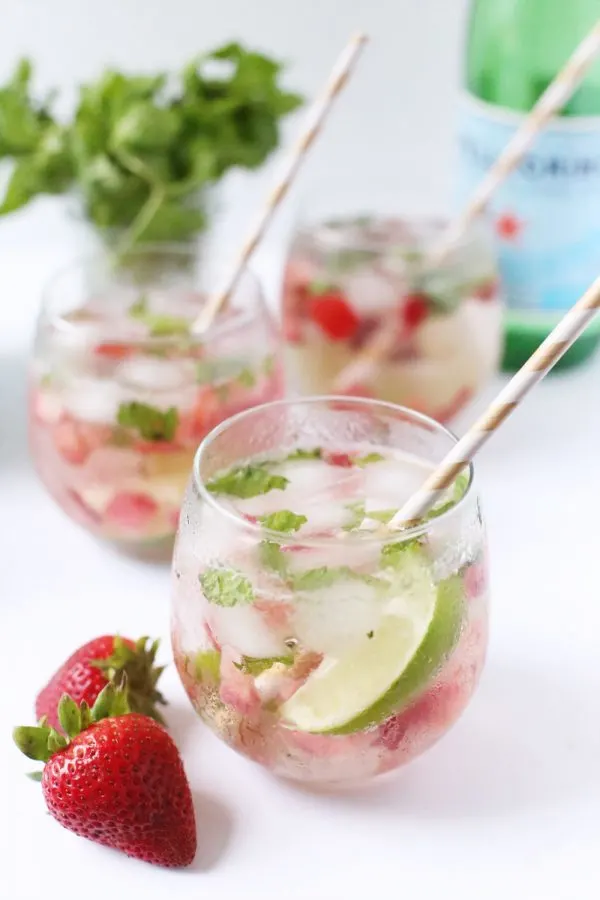 [Photos + recipe by Cyd Converse for The Sweetest Occasion.]