In high school I owned no fewer than four pairs of Birkenstock sandals. They were my go-to for everything. If you've never worn a pair, they are hands down the comfiest things you've ever put your foot in once they're sufficiently broken in after a few wears. Now that my old favorites are firmly back in vogue, I'm more than a little remiss that I kicked mine to the wayside somewhere along the way. I've been finding as I get older that too many hours sporting my go-to flip flops makes my back hurt some, so a more supportive pair of sandals seems inevitable for me this summer. See where I'm going with this? I definitely think I'll be making an investment in a couple new pairs of Birks this year. Keep in mind, if you care for them they will last years and if the soles wear out, they can be resoled for even more life. Just don't ditch them when you think they're out of style for good like I did and you'll be set!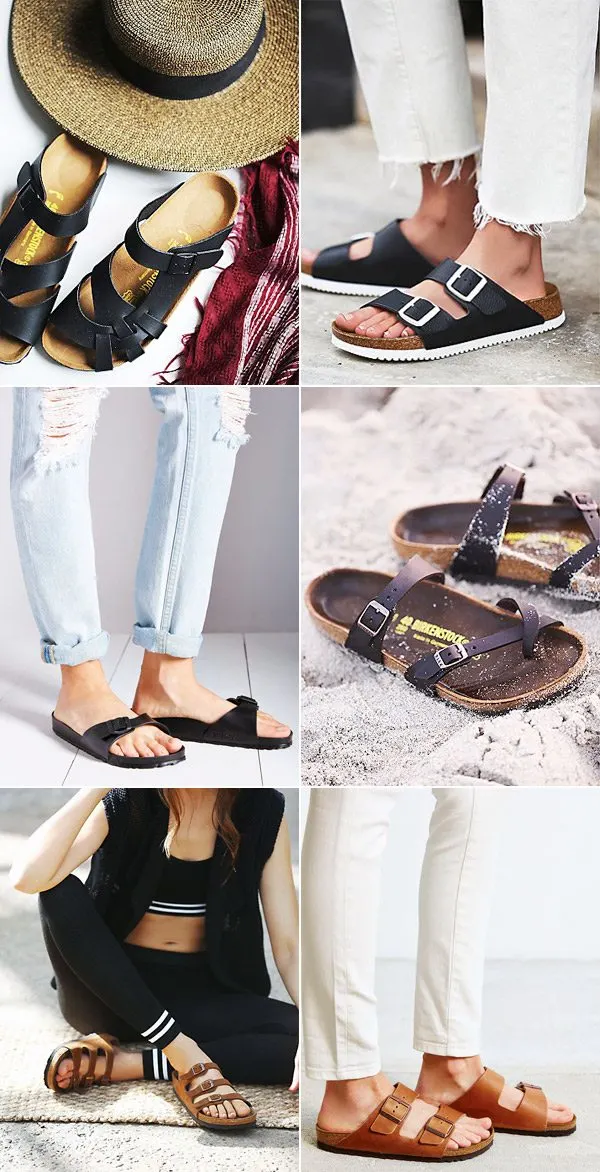 [Clockwise from top left: Pisa Birkenstock | Arizona Super Grip Birkenstock | Mayari Birkenstock | Arizona Slide Birkenstock | Florida Birkenstock | Madrid EVA Birkenstock.]
This post contains affiliate links. Read more about our editorial policies.