This post was sponsored by Foodadz. Thank you for
supporting the sponsors that help make The Sweetest Occasion possible!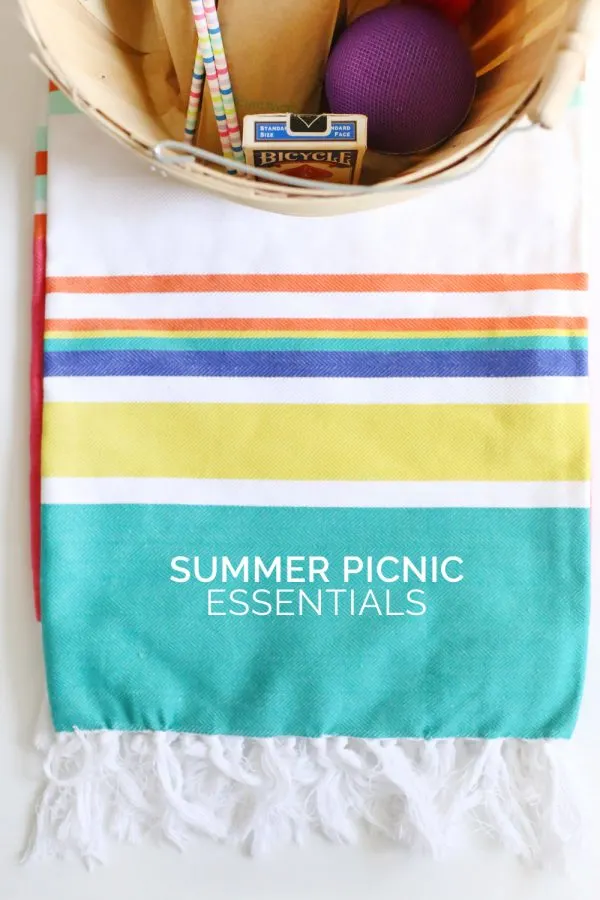 It's no big secret that I am a big fan of a summer picnic. I've made that pretty clear over the years. Sometimes though, picnics can feel like a lot of work! Preparing food, packing everything up, lugging it to the park or the beach. There are definitely times when they almost feel like more effort than it's worth. (The operative word there being almost.) Today I'm sharing my summer picnic essentials! These are the things I like to keep handy all season long to make sure that I'm always ready for an impromptu picnic. When you're prepared with a few essentials, all you have to do is make up some sandwiches, whip up a fresh salad and go. Read on for my tips!
First of all, let me introduce you to the essential of all picnic essentials, Foodadz! These self-proclaimed tools for food have quickly become one of my favorite things. Their picnic packs come with everything each of your picnic goers needs to feast. Wooden utensils, a napkin, salt and pepper and a wet-wipe for cleaning up. The prices are affordable making it really practical to keep a big stash so you can just grab 'em and go on the run. (Hint: They're super handy to keep in your desk at work for those days you forget to grab utensils when you pick up the takeout!)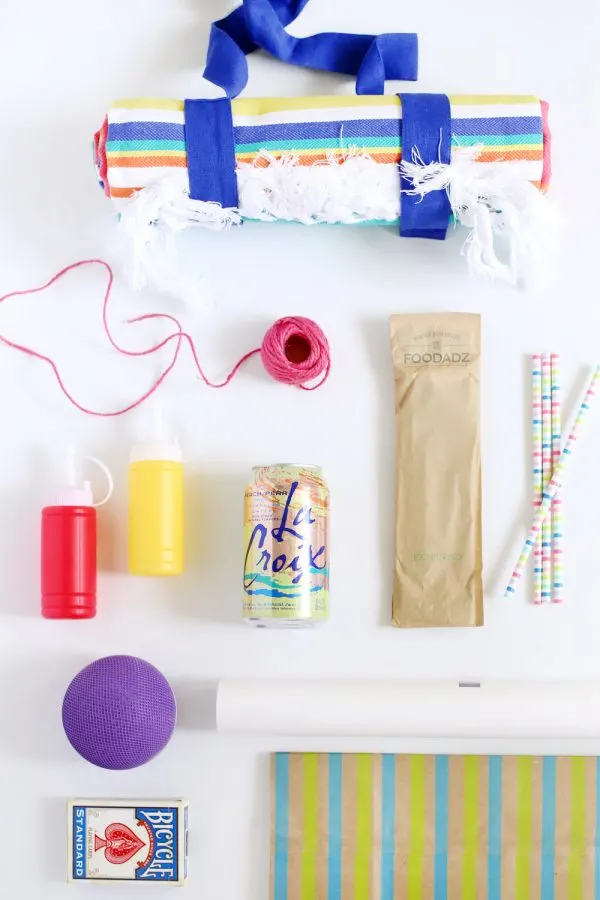 Other picnic essentials include a blanket (of course) and a basket. An inexpensive bushel basket with a handle does the trick perfectly. In our neck of the woods, we always wrap sandwiches in parchment paper tied with twine. If the crowd is large and involves a bunch of kids, individual paper lunch bags for each picnicker is a perfect way to keep things easy. Pack a deck of cards, a Bluetooth speaker and you have instant entertainment. Last year I picked up mini condiment bottles, which I refill from the larger bottles in our fridge. It makes transporting things like ketchup and mustard really easy! Mason jars are also a picnic favorite for me. You can pack smaller jelly jars full of individual size portions of dessert or use pint jars for packing salads or cold pasta dishes.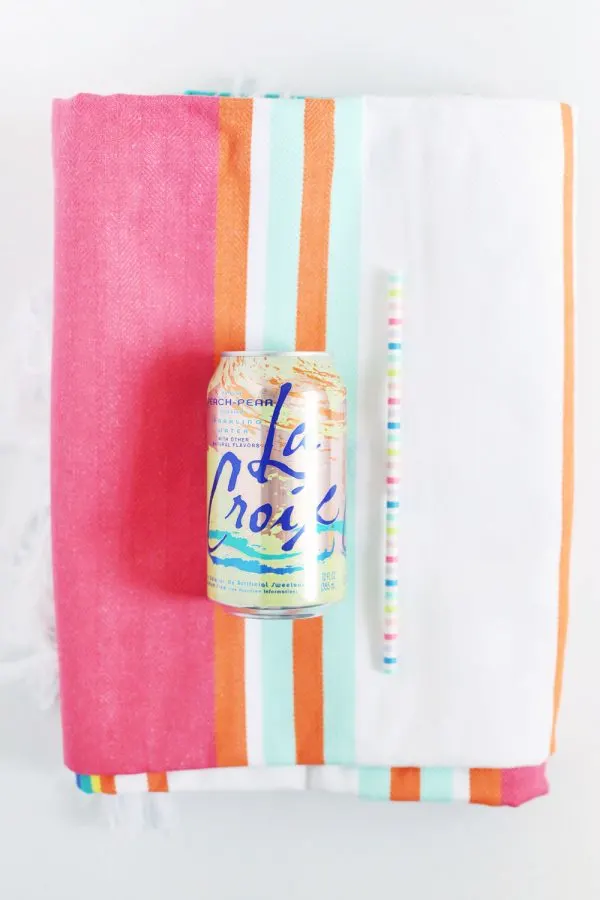 What are your favorite things to bring on a picnic? Generally I think keeping it simple and opting for easy little shortcuts makes having a picnic way more fun. Cut down on the work, maximize the playtime, that's what I say. Here's wishing you many an awesome summer picnic this year, friends!

[Photos + recipe by Cyd Converse for The Sweetest Occasion.]
Sources –
Picnic packs from Foodadz
Picnic blanket
Striped paper lunch bags
Bushel basket
Bluetooth speaker by iHome
Striped paper straws
This post was sponsored by Foodadz. Read more about our editorial policies.