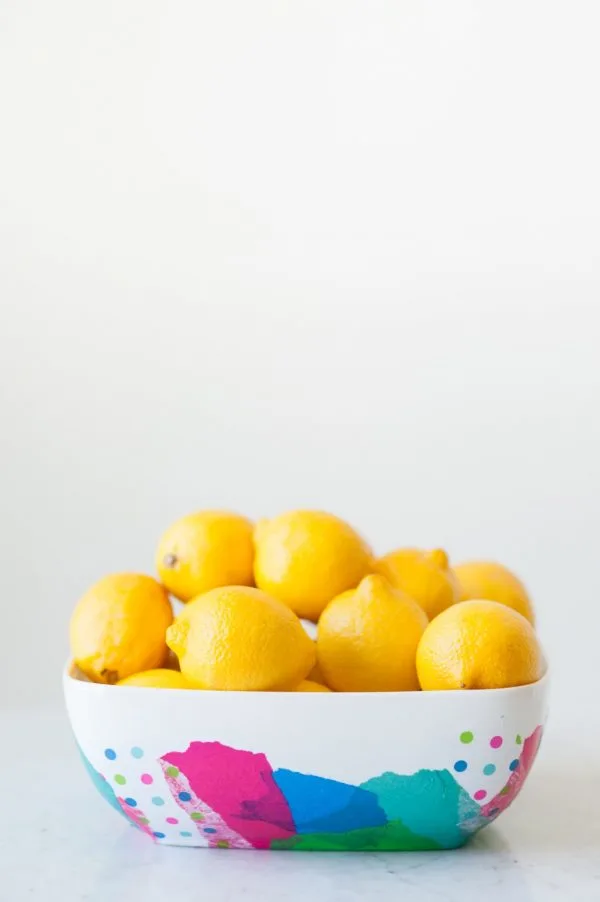 If you hang around these parts at all, it's likely you have caught on to the fact that decoupage glue is one of my absolute favorite craft tools. There are typically no fewer than three or four bottles in my stash, because I find it just so easy and handy to work with for just about any kind of project. Then, dishwasher Mod Podge blew onto the scene and my life was forever changed. (Eh, that's overly dramatic, but you get my point.) Since then, we've made gold glitter dipped mugs and today we're making this DIY abstract serving bowl. Mod Podge, I just can't quit you!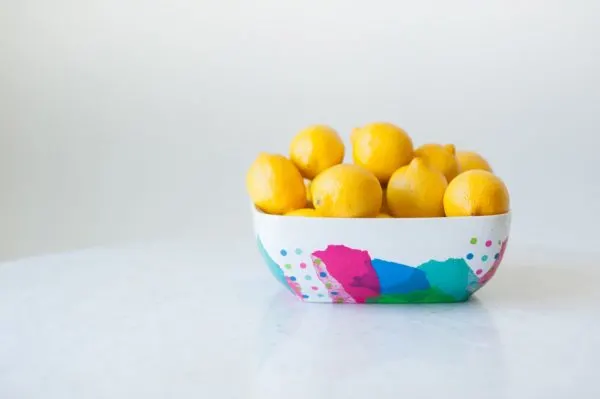 If you've never decoupaged anything before, consider this your crash course! This will give you the basic process for adhering just about anything to anything, quickly and permanently. (Hint: It's crazy easy.) I decided to make this colorful fruit bowl that looks insanely fun piled high with lemons. Who needs that many lemons, you ask? Precisely no one, which is why you should set your pretty bowl on your counter somewhere where you can see it every day and fill it with some other fruit, too. Or use this as a serving dish at parties! Make a few to give as gifts! The choices are endless and entirely yours to make. (But no matter what, this is still really easy.)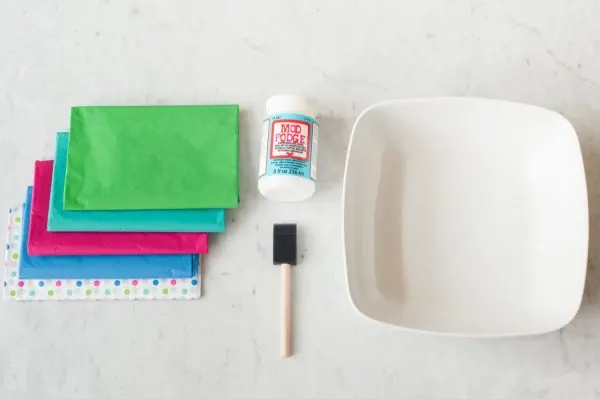 Dishwasher safe Mod Podge
Tissue paper in assorted colors/patterns
Large porcelain, ceramic or glass bowl
Foam brush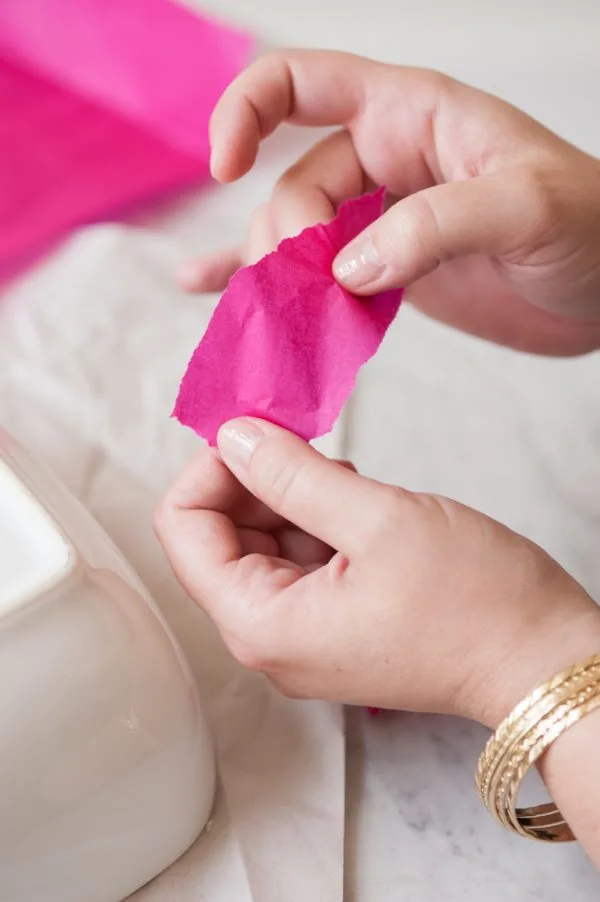 The trickiest part about this project is not overthinking things. I'm the queen of thinking too hard about things and I even I managed this one! Begin by tearing small, randomly shaped pieces of your tissue paper. A variety of bright, fun colors and patterns works best here. Then use your foam brush to apply a thin layer of the dishwasher safe Mod Podge to the exterior of the bowl. Place a piece of tissue paper directly over the glue, smooth down very gently with your fingers (so that it doesn't rip) and follow up with another thin layer of glue over top.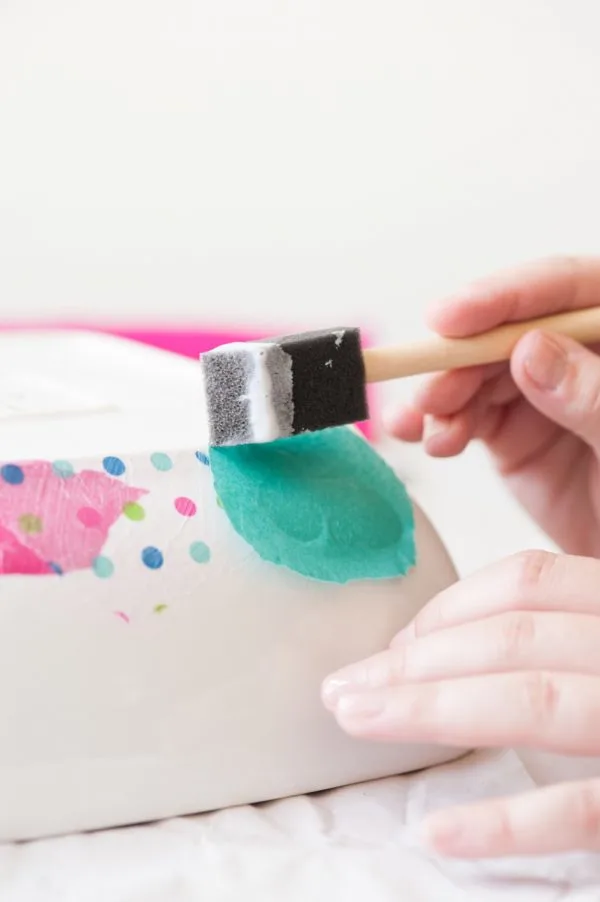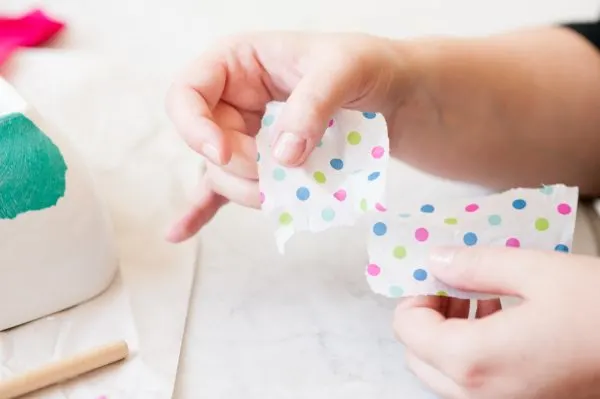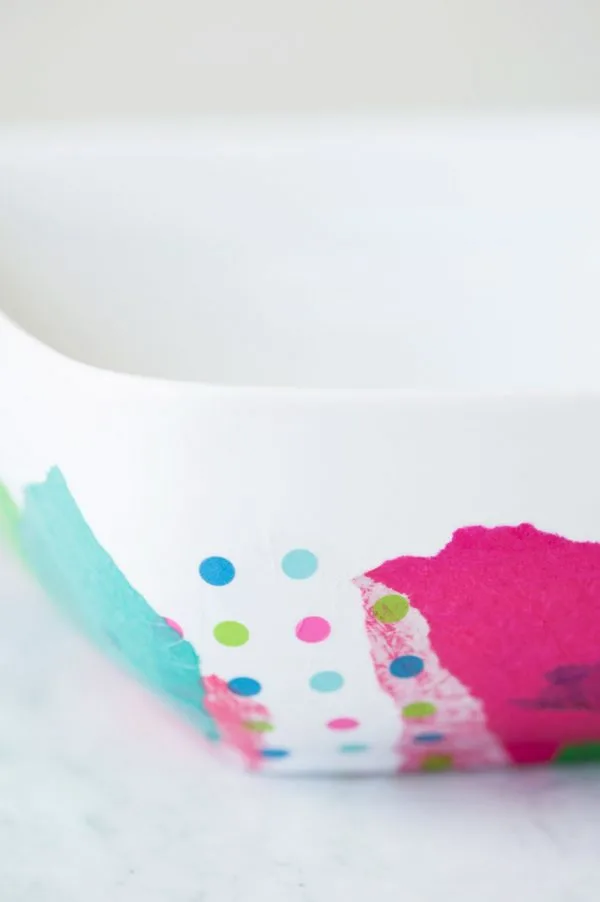 Repeat this process, layering the tissue paper as you work, to create a fun, abstract design. I opted to leave a bit of the bowl exposed, but you could bring this all the way up to the lip of the bowl if you preferred. There is no right or wrong way to do this! This is the type of DIY project that is purely about having fun and spending some time playing with glue. AKA My favorite type of craft of all time. Once you've settled on a design that you like, allow the bowl to dry completely, preferably overnight before putting it into service in your kitchen.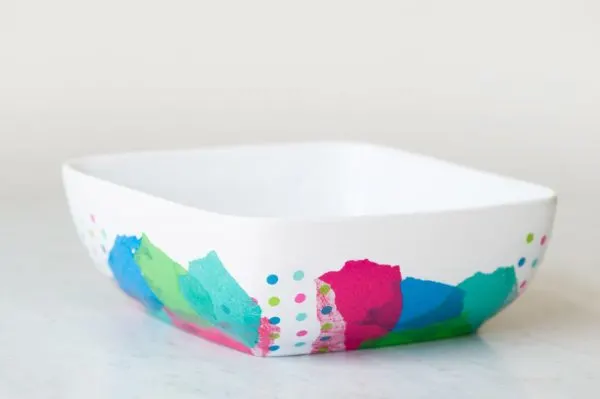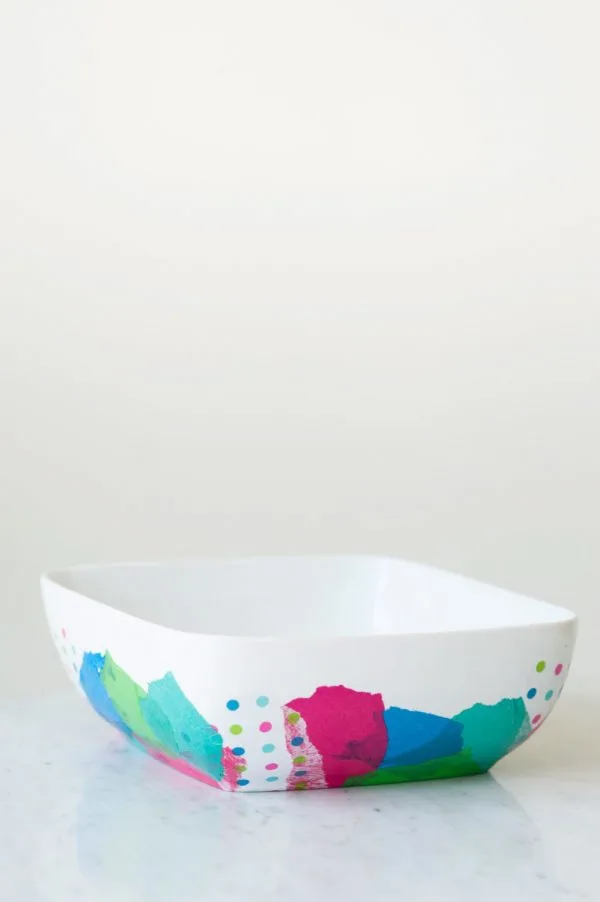 As always, here's my friendly disclaimer that I have not yet been able to do thorough testing on just how well the dishwasher safe Mod Podge holds up over time as I live in the stone ages and do not have a dishwasher in my kitchen. That said, I can tell you it holds up perfectly to even vigorous hand washing and I trust that the Mod Podge people know what they're talking about. So with all of that said, happy crafting, friends!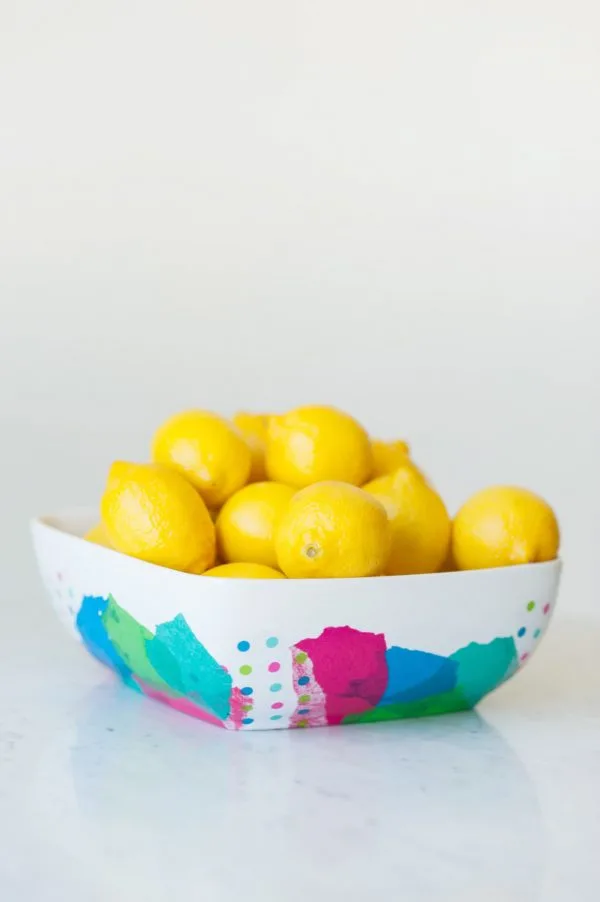 [Design + styling by Cyd Converse | Photos by Alice G. Patterson for The Sweetest Occasion.]
The fine print: Please link with love! As with all of our posts, DIY projects featured on The Sweetest Occasion may not be copied, distributed or reproduced without express written permission. Love and links are always appreciated! If you'd like to share this post, please link to this post directly for the DIY tutorial and do not include the instructions in your own post. Thanks so much! xoxo