Happy Monday, friends! I hope you had a great weekend. I spent some time over the last few days continuing to think about and plan for holiday season content. I feel like I'm constantly saying "there's so much happening behind the scenes" or some variation thereof, but I am truly working really hard to double down right now so that I can try to take a couple of weeks off and then have a lighter workload for a little bit after the baby comes, without skimping on the usual holiday fanfare. At the same time, I have really big aspirations for what I'd like to bring to you over the holidays, so there's a bit of a balancing act going on. All of that said, I thought maybe a quick holiday survey was in order! The survey is just 10 questions (you can take it right now) and to show my appreciation, one lucky recipient will be chosen at random to win a $50 J.Crew gift card. No strings attached! Just give me a little insight so I can best plan for the holiday season and you're entered to win. Click here to get started!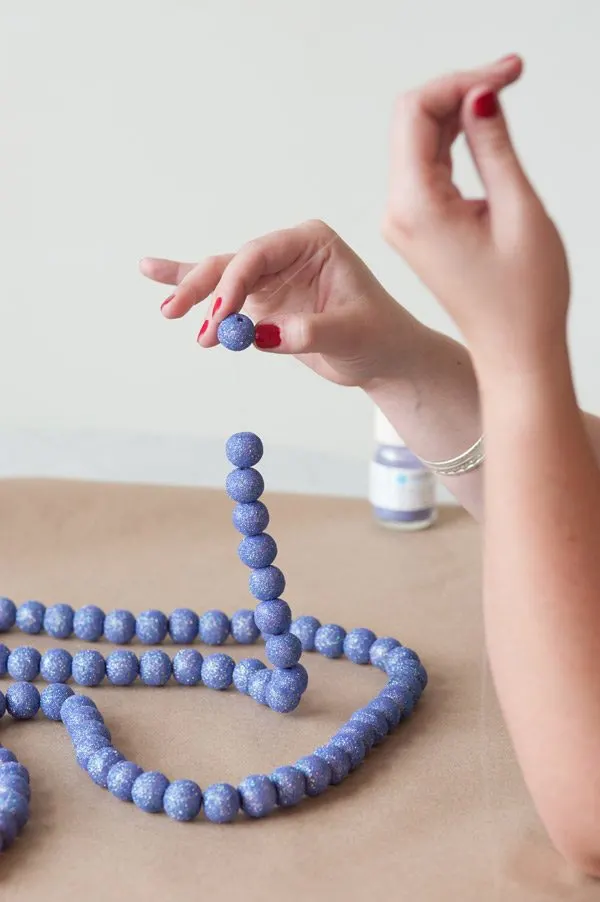 [Photo from our DIY Sugarplum Garland tutorial | Photo by Alice G. Patterson for The Sweetest Occasion.]
The fine print: You will need to provide a valid email address in order to be eligible to win the gift card drawing. Your email address will be used for no other purpose and will remain private. If the winner has not responded within 2 business days, an alternate winner will be selected.